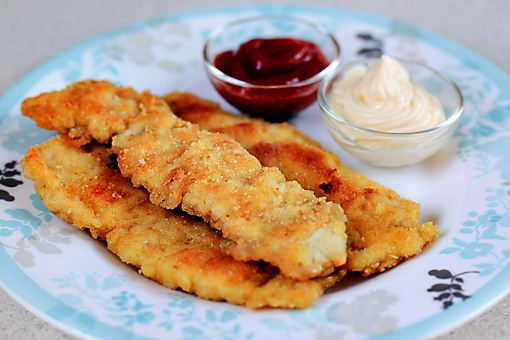 Chicken Fingers – the food of gods.
Well, if they are into chicken fingers.
But they definitely have to be. I can see no other way for them.
These thin strips of lean chicken meat which are seasoned, breaded and then fried to pure crispy perfection are the best thing to prepare for that special someone that you want to see completely happy and satisfied.
Whether they are your kids or your man, they will love you forever …and beyond!
It's been tested.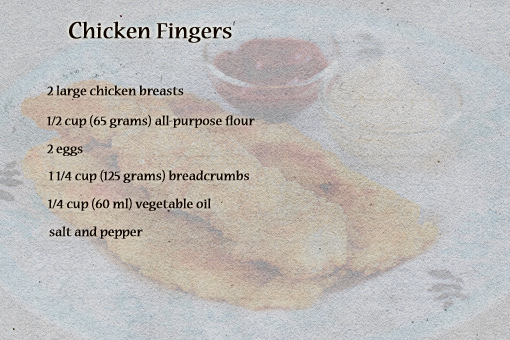 Here are the ingredients.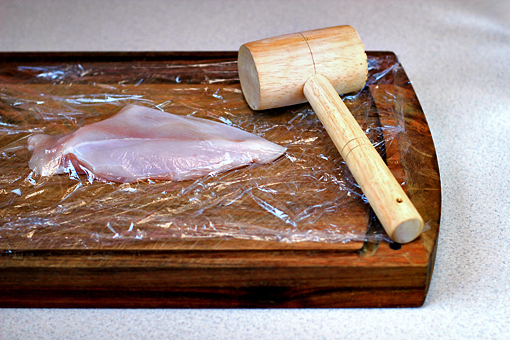 1. To make your own chicken fingers, first rinse the chicken breasts under cold running water and pat dry.
2. Working one at a time, place a chicken cutlet between two layers of plastic wrap (or wax paper).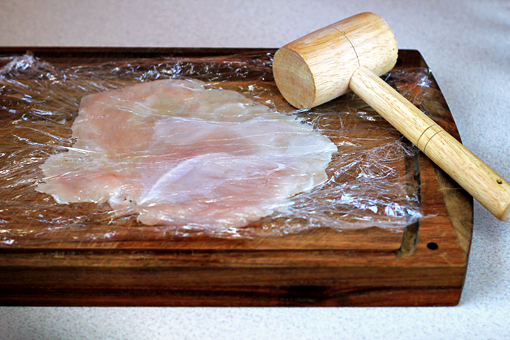 3. With a meat pounder, pound the chicken pieces to flatten them to an even thickness.
Try to make them really thin.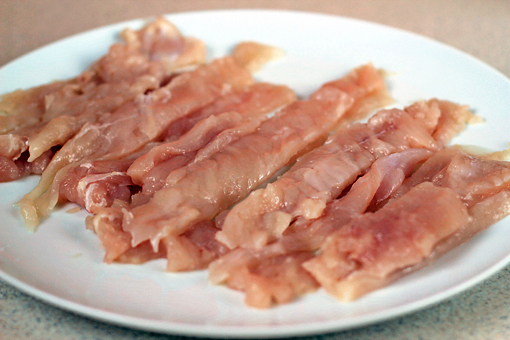 4. Cut the meat into 1-inch wide strips and place the strips on a plate.
Don't worry if your strips are not even in shape. Homemade food is not supposed to be perfect. And that's what makes it perfect.
5. Sprinkle each strip with some salt.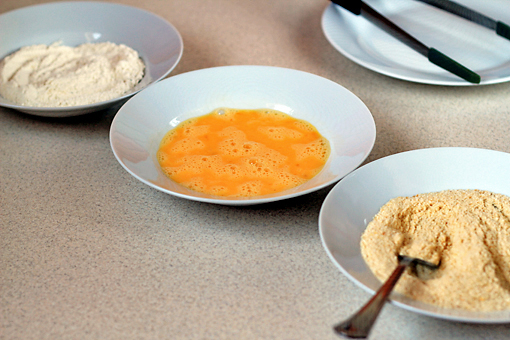 6. Now set up your dredging stations: a plate with the flour that you've peppered and salted with about 1/2 tsp of salt, a plate with the lightly beaten eggs and a plate with the breadcrumbs.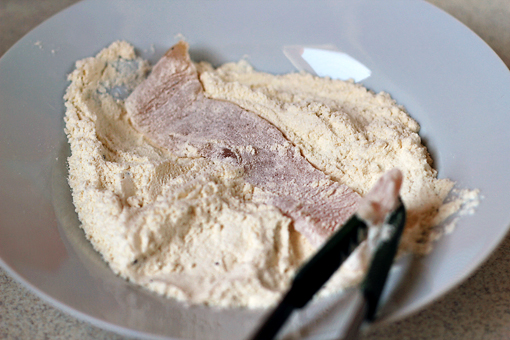 7. Working one at a time, dredge the chicken strip first in the flour,…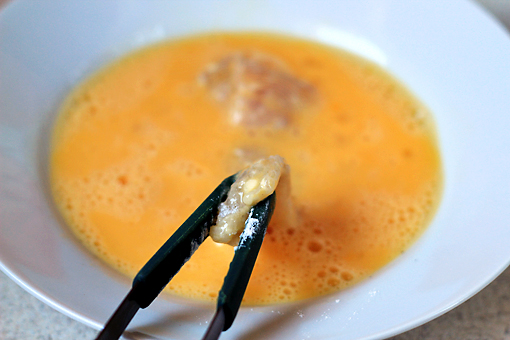 8. …then in the egg mixture…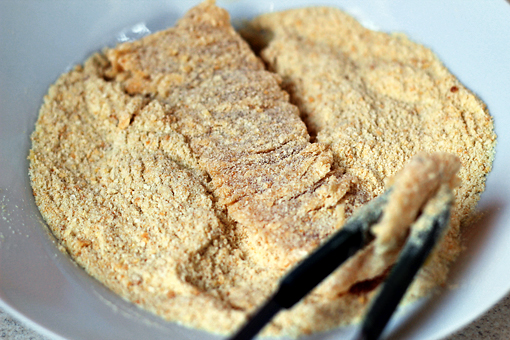 9. …and finally coat it with the crumbs.
I usually use two forks to press the crumbs on the chicken to adhere.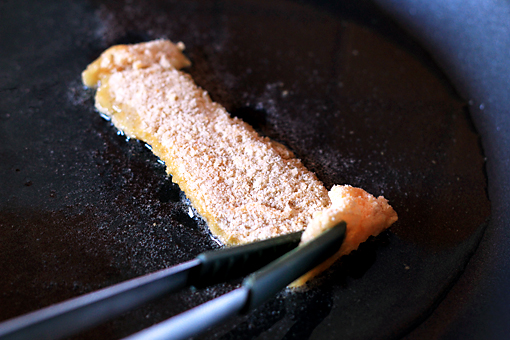 10. Pour the vegetable oil into a larger frying pan, place it over a medium heat and let it heat up.
11. Working in batches, lay the coated meat strips in the hot pan.
12. Fry for about 2-3 minutes a side.
Then remove from the pan and serve.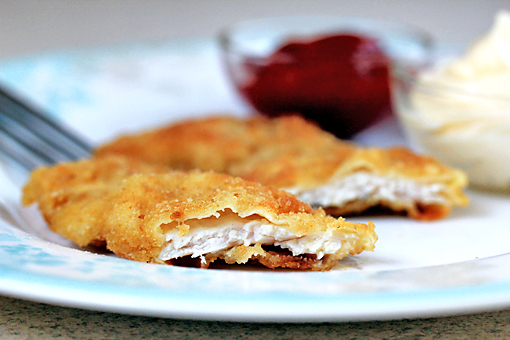 Oh, my.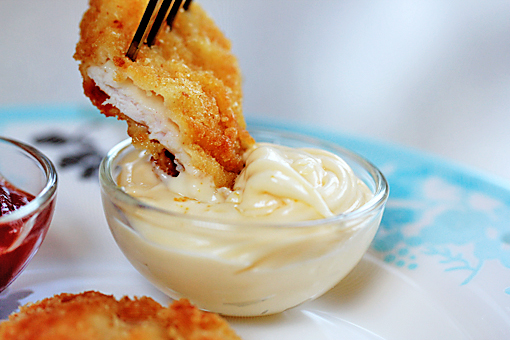 I served these yummy chicken fingers with cooked potatoes.
They can also be served with some fries, over a salad or in a bun.
And, to make the things a lot more interesting, add a little ketchup, or mayo or some honey mustard sauce even.
Enjoy, dear friends!
This is good!