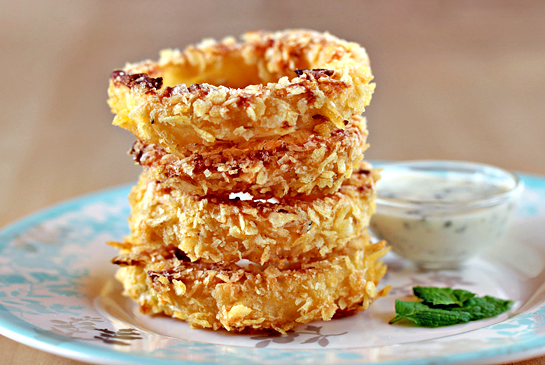 Onion rings, anyone?
And what about some oven-fried ones?
Oh, you need to know some more about them to be able to decide.
Alrighty, I'll be glad to tell you.
These onion rings are crunchy, flavorful and very delicious. The tempting potato chips coating, full of spicy flavor, is a nice contrast to the tender and sweet onions. And since the chips have been fried, they give the onion rings that unique deep-fried taste even though there's no deep-frying involved.
So, what do you think now?
Are you with me?
If so, here's the stairway to heaven…no, no… I meant – here's the step-by-step recipe…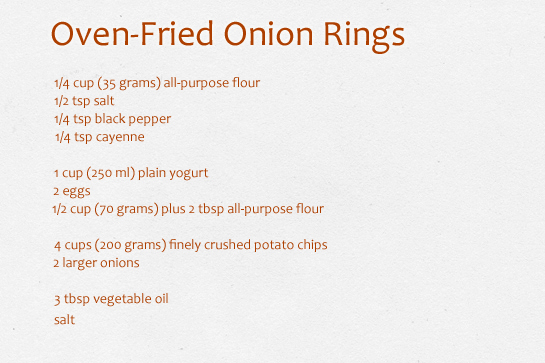 This is what we need.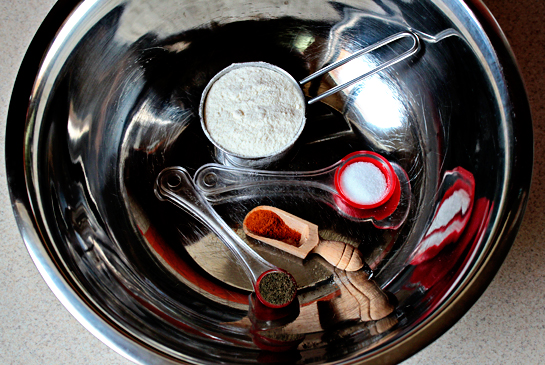 1. Preheat the oven to 390 F (200 C).
2. In a large bowl, combine 1/4 cup (35 grams) flour, 1/2 tsp salt, 1/4 tsp black pepper and 1/4 tsp cayenne. Minus the spoons.