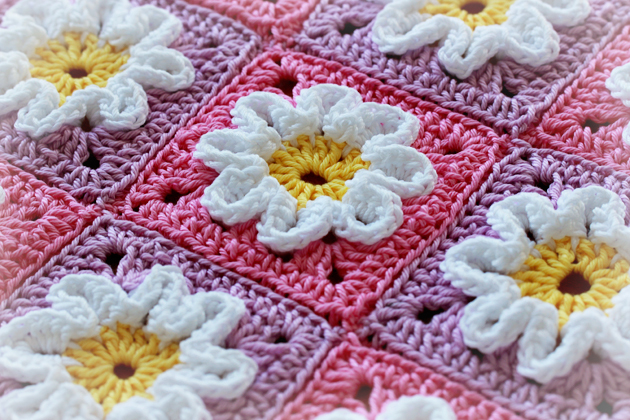 Do you remember the Crochet 3D Flower Blanket that I finished a couple of months ago?

I am still deeply in love with that sweet daisy goodness.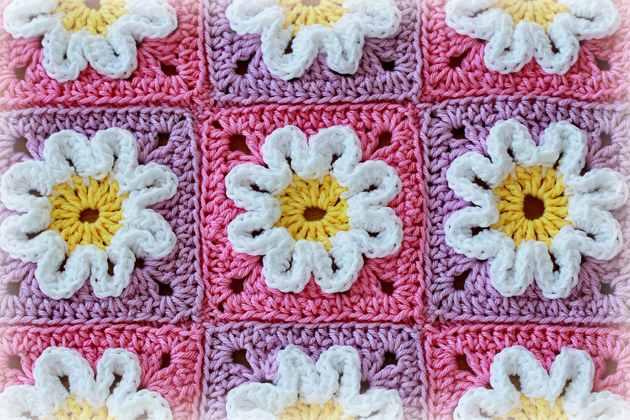 In the last few days I stole a minute here and a minute there and tried a little different color combo than the one I used for the 3D flower blanket before.

Since my soul totally speaks the color pink and all its shades, I really like the result. And this time, I think I will turn these flowery squares into a little cushion.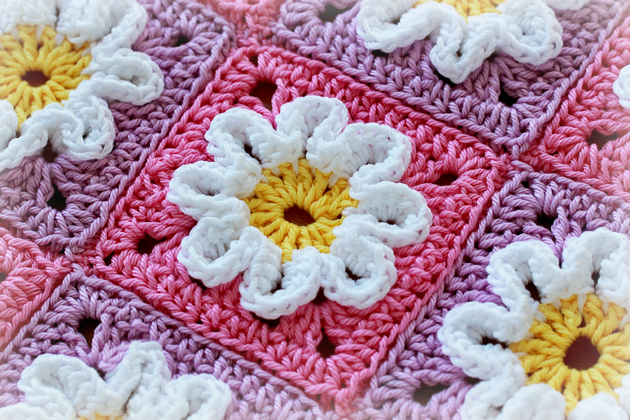 Which actually leads me to an idea that a tiny little cushion together with a blanket could make a really cute gift.

The only thing I need now is for the days to last about one hundred hours…

Love,
Petra

P.S.: You can find the pattern for the blanket HERE.