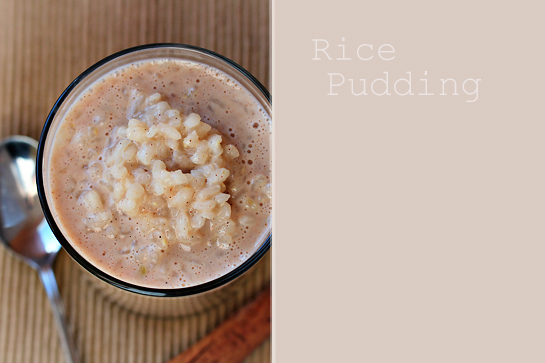 Rice pudding used to be one of my most favorite treats when I was a kid.
My beloved Mom liked to prepare it quite often. Sometimes she made a rice pudding, and sometimes she turned rice pudding into a sweet rice pie, a lovely comfort food which you achieve by baking sweet boiled rice for a couple of minutes and then you serve it with fruit syrup. I liked that one too. But frankly, I liked it much better when my Mom had a bit of a lazy day and declared 'That's it!' over a pot of steaming and fragrant boiled rice. I can still remember those days… the pot was green, the rice was sweet, and the life was magical.
Oh yeah, childhood… but back to the recipe… this is how I made the treat today…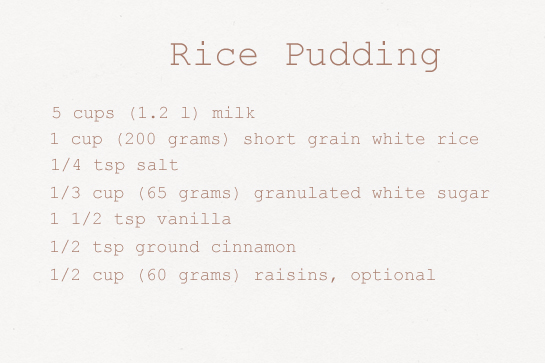 This is what we need.
Oh, how I love simplicity.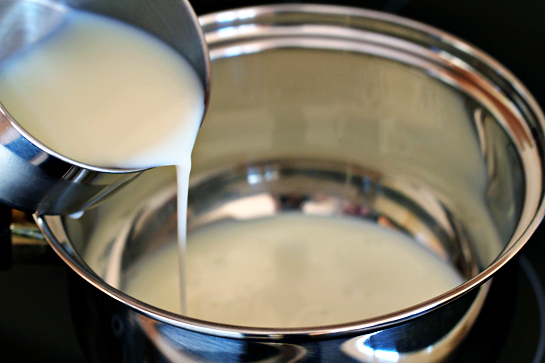 1. In a medium saucepan combine the milk, …