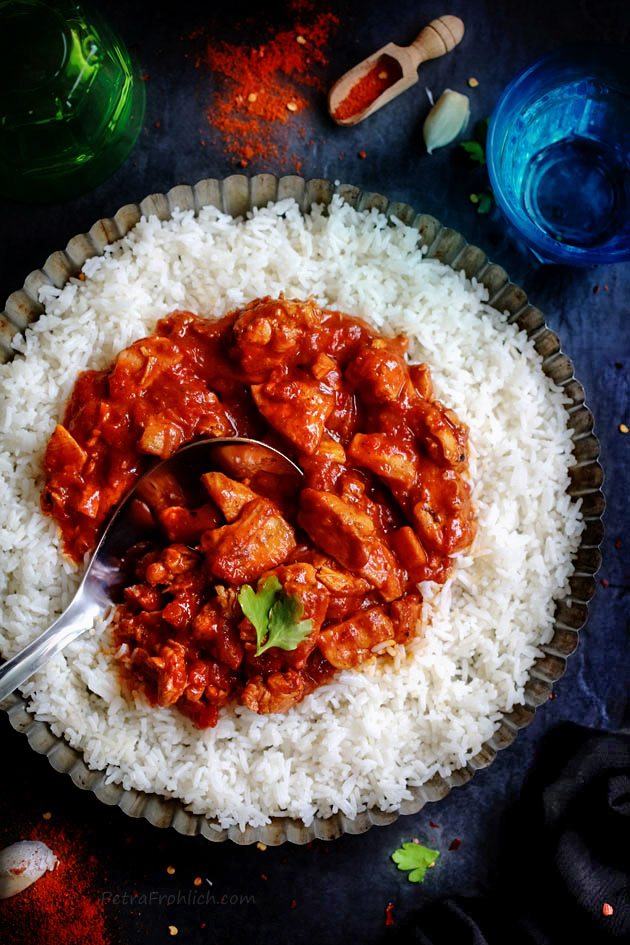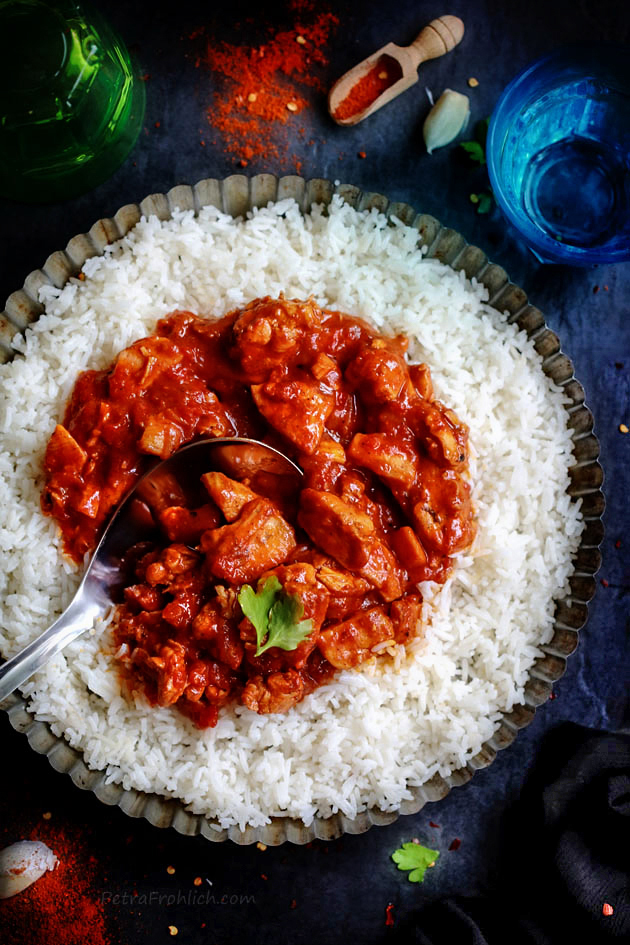 Curried chicken is a quick, crowd-pleasing one-pot dinner that's great for a weeknight.

In this recipe, the exotic combination of curried chicken simmered in coconut and tomato stew makes for a mouthwatering and really amazing dish with wonderful depth of flavor.

Frankly, this curried coconut chicken goes right among the top dishes on my chicken favorites list, it really is so good.

Feel free to serve it over steaming hot rice or with vegetables. Yum!

And for an extra special experience, try throwing in a few cashews, I think that might work just great.

For more details, please see the full recipe below.

Enjoy!

With love,
Petra
Coconut Chicken Curry
Author:
www.ZoomYummy.com
Prep time:
Cook time:
Total time:
Ingredients
1 pound (450 grams) boneless skinless chicken breasts, cut into ½-inch (1¼ cm) chunks
1 teaspoon salt (plus more to taste, if desired)
¼ tsp pepper (plus more to taste, if desired)
2 tablespoons vegetable oil
1½ tablespoons curry powder
1 medium onion, thinly sliced
2 cloves garlic, minced
1 13.5-oz (400 ml) can coconut milk
1 13.5-oz (400 gram) can stewed, diced tomatoes, with juice
1 tablespoons sugar
Instructions
Season chicken pieces with salt and pepper.
In a skillet or non-stick pan, heat the oil and curry powder over medium-high heat for two minutes.
Stir in the onions, cook until softened.
Stir in the crushed garlic. Cook about 30 seconds, until fragrant.
Add the chicken pieces, tossing them lightly to coat with the curry oil. Reduce the heat to medium and cook for 5 minutes
Pour the coconut milk, tomatoes and sugar into the pan, and stir to combine. Cover and simmer, stirring occasionally, approximately 25 minutes.
Enjoy!
This lovely recipe was inspired by www.allrecipes.com.