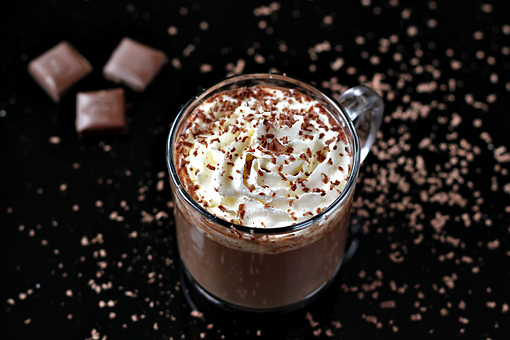 I love it when fall strikes and days get colder.
The reason why I love this time of year so much might have something to do with the fact that I suddenly have all the good reasons to indulge myself with sweet mulled wine or hot chocolate.
The best hot beverages ever!
Oh, how I love them!
They are true soul soothers!
The following recipe is just delicious.
The taste vastly depends on the kind of chocolate you use. So get the one you really like.
Also, there are different types of chocolate when it comes to its fat content. So remember – the higher the fat content, the more creamy and rich your hot chocolate will be.
So let's experiment!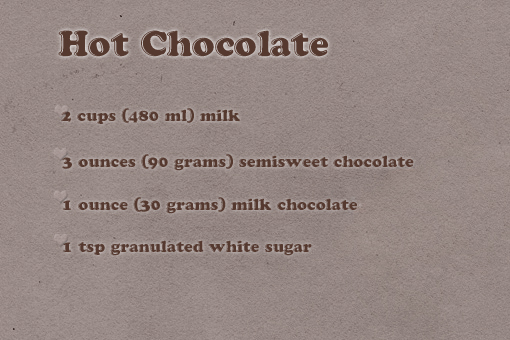 These are the ingredients you will need.
Just this few.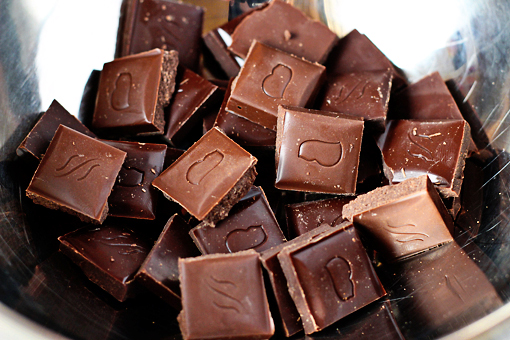 1. To prepare your own soothing drink, first break the chocolate into smaller chunks.
2. Place the chocolate chunks into a heatproof bowl.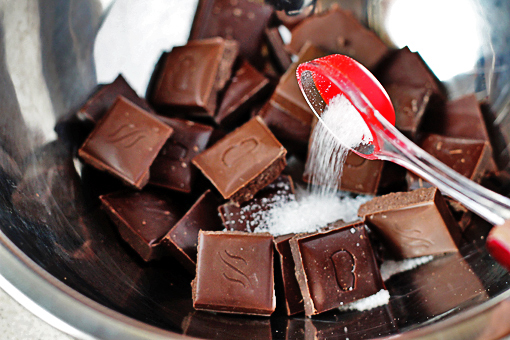 3. Add the sugar.
4. Add the milk.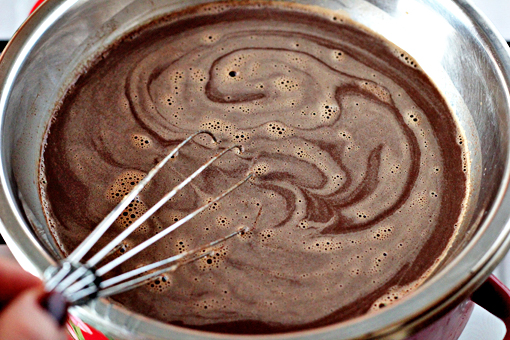 5. And place the bowl over a pot of boiling and steaming water.
6. Stir until the chocolate melts. Then keep stirring until the mixture gets hot, nearly boiling.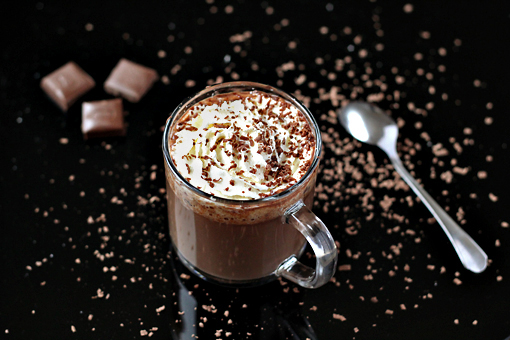 7. Pour the chocolate into two cups and garnish with a dollop of whipped cream and some grated chocolate or a dusting of cocoa powder, if desired.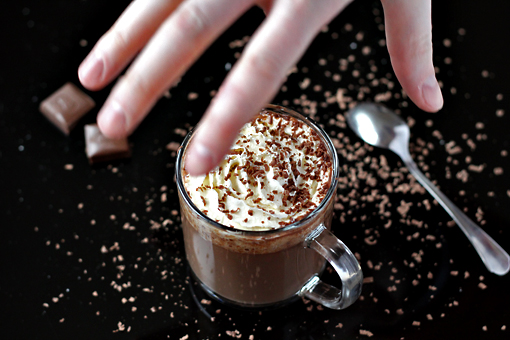 And in case someone comes and steals your chocolate shamelessly be really thankful that this recipe yields two mugs.
Enjoy, dear friends!
(This lovely recipe was adapted from Joyofbaking.com.)