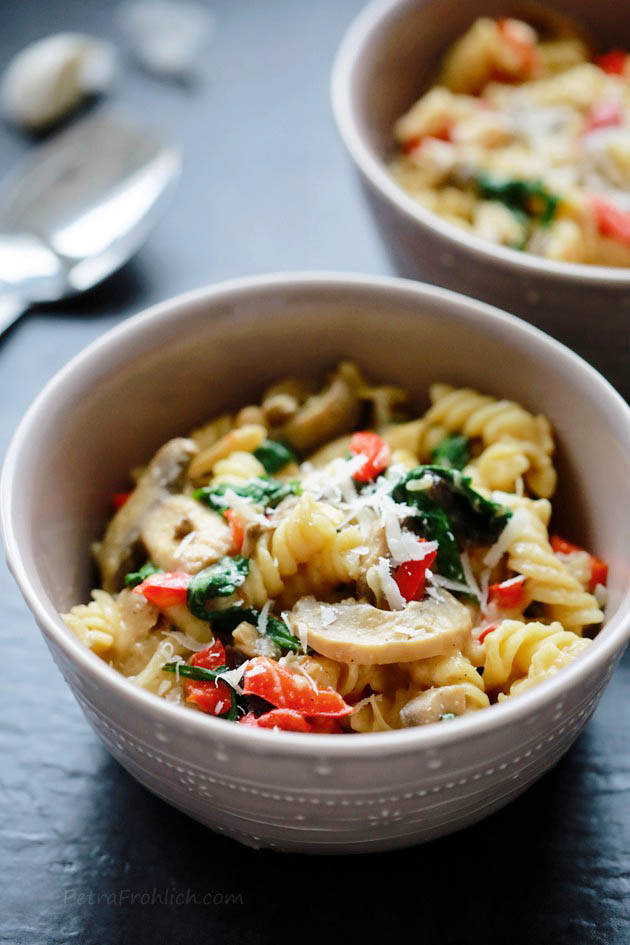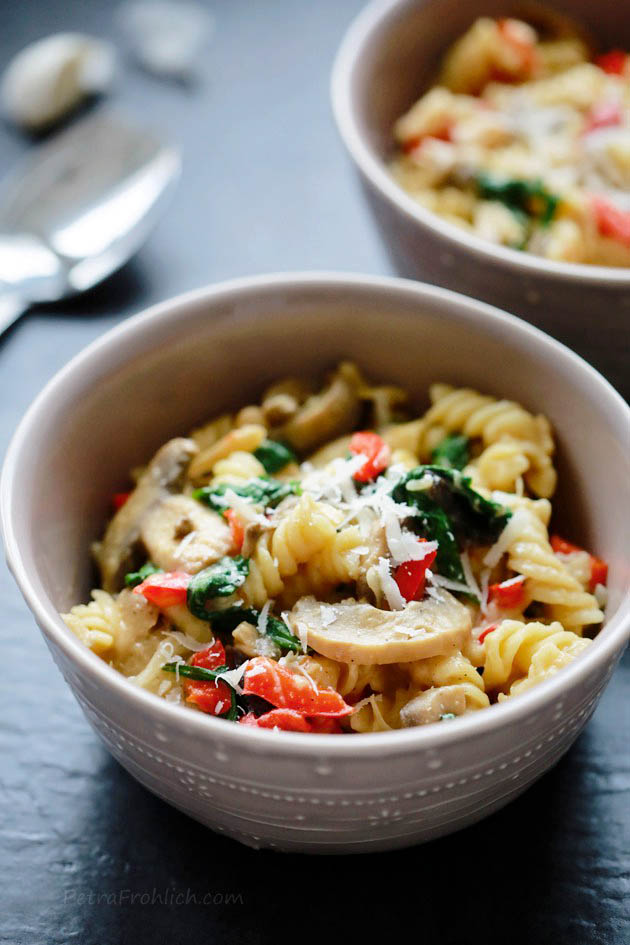 As I have mentioned earlier, with a little baby in the house, I became a really big fan of 'one-pot dishes'.

They save you so much time and most often result in a very delicious and flavorful dish. They are the perfect choice when you are short on time but still refuse to give up on the idea of warm and comforting lunch or dinner.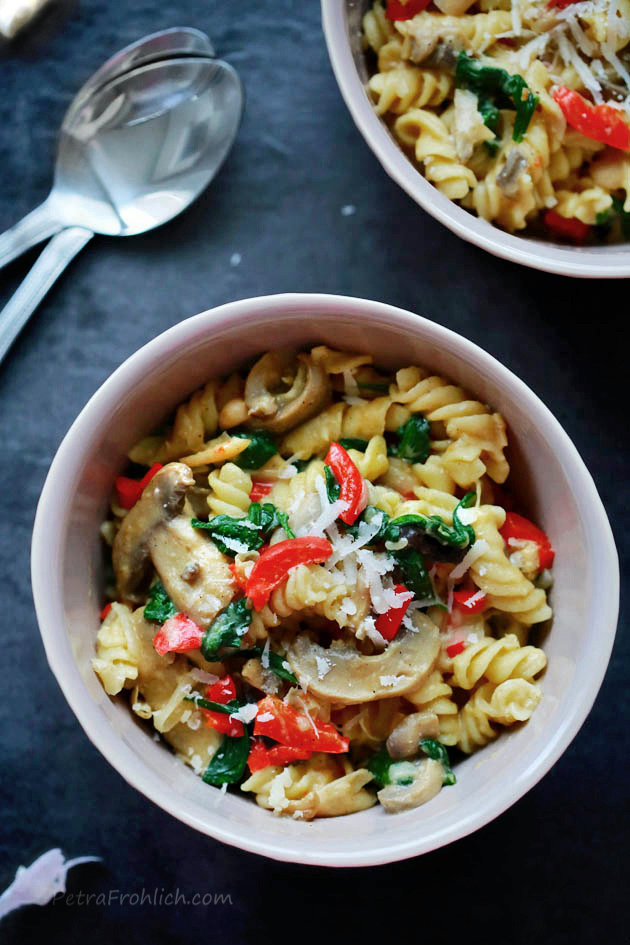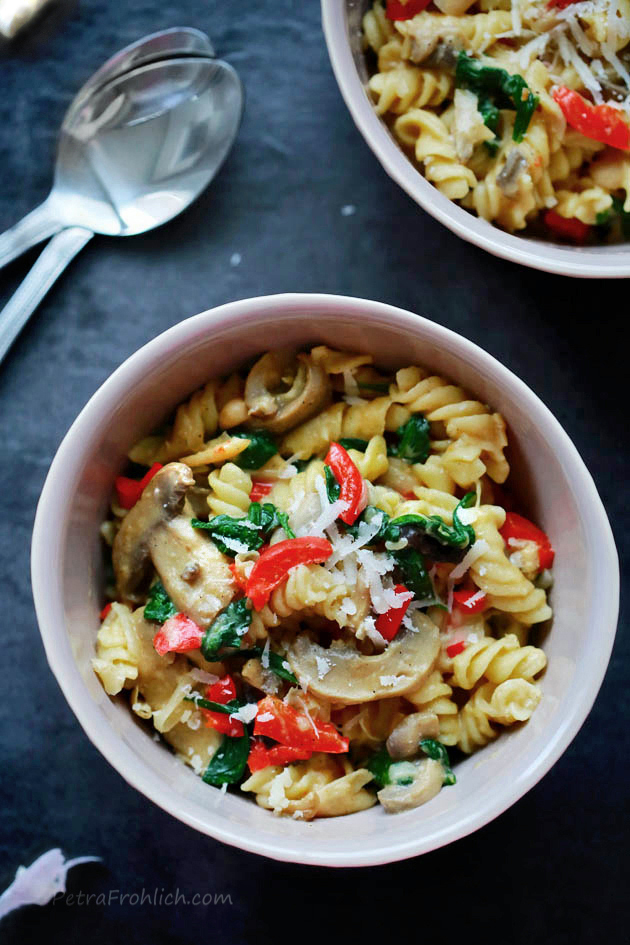 With one-pot meals, it's all about the right amounts of ingredients. They all get cooked together, in one pot, having just enough time to lend each other all the delicious flavors.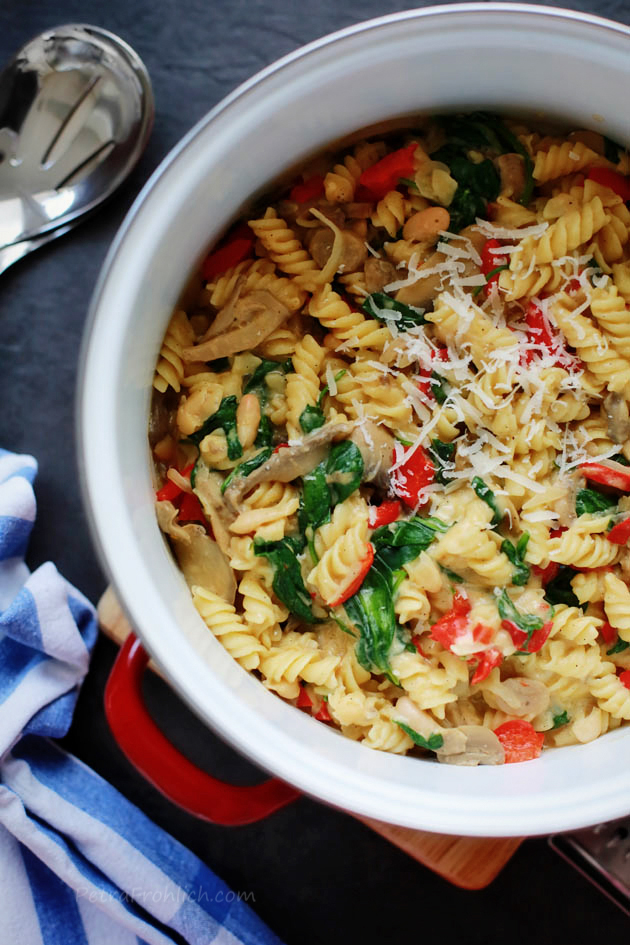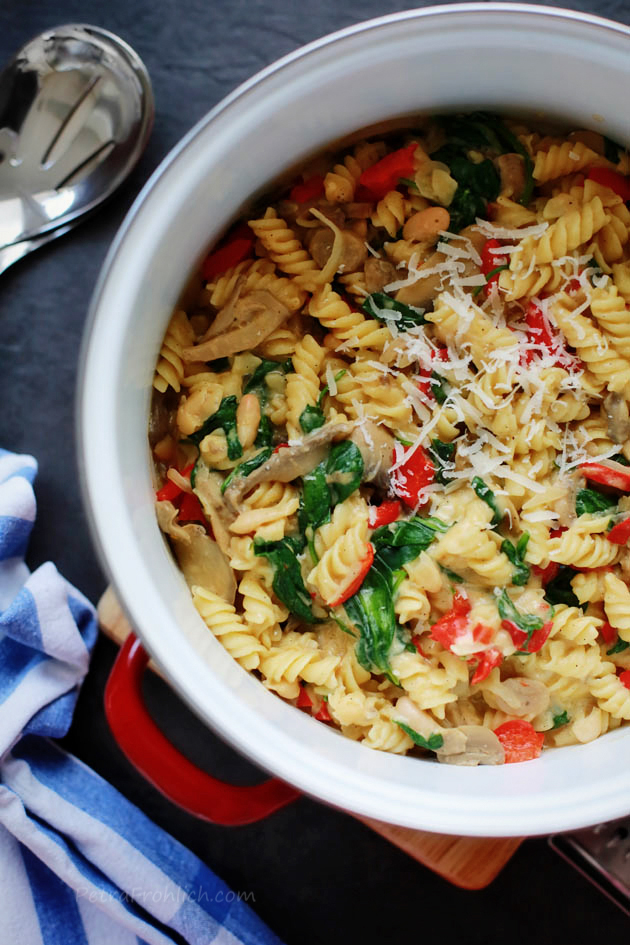 Full of cheese and healthy vegetables, this pasta is definitely one of the yummiest one-pot meals I have ever tasted…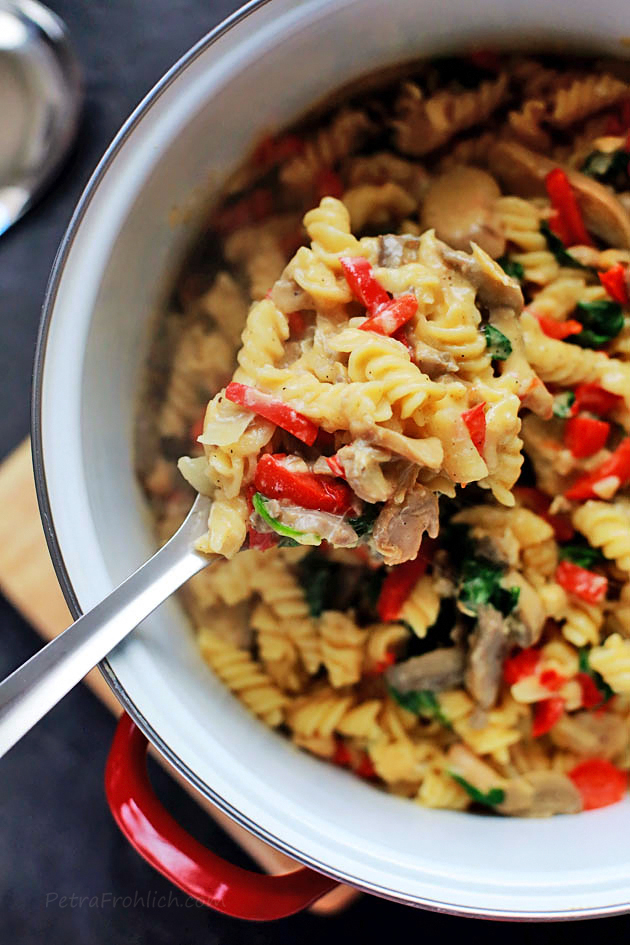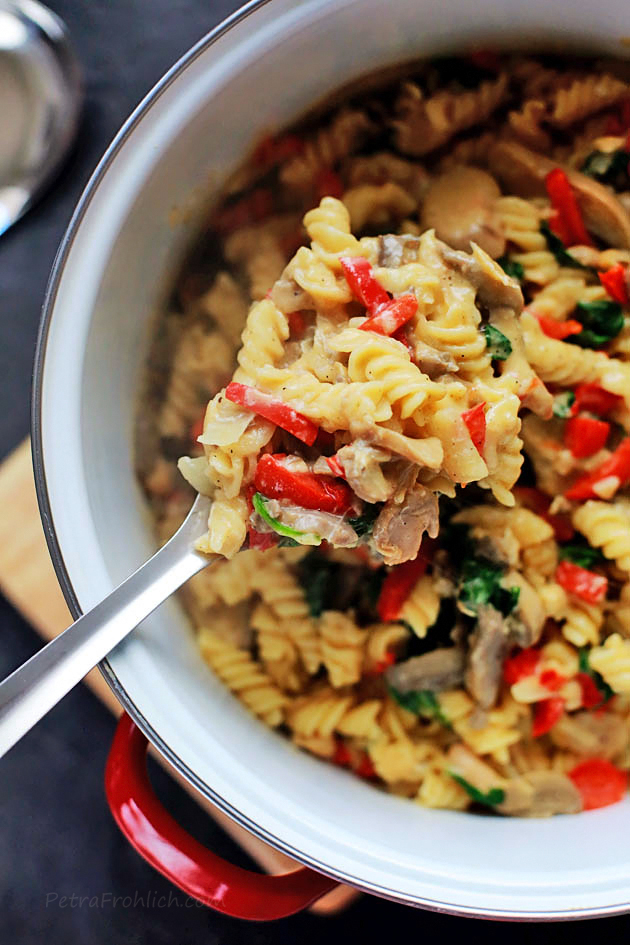 If you'd like to give this dish a try, which I highly recommend, you can find all the information below.

Enjoy!

Love,
Petra
One Pot Veggie Pasta
Author:
www.ZoomYummy.com
Prep time:
Cook time:
Total time:
Ingredients
⅛ cup (30 ml) extra virgin olive oil
2 teaspoons salt
1 teaspoon pepper
½ teaspoon ground nutmeg
1 medium onion, sliced
2 14-oz (2 400-gram) cans sliced crimini mushrooms
2 red bell peppers, sliced into thin strips
1 cup (425 grams) canned white beans, rinsed
3 cloves garlic, peeled, crushed and chopped
6 cups (180 grams) baby spinach
4 cups (950 ml) broth
2 cups (500 ml) milk
1 lb. (450 grams) pasta
8 ounces (230 grams) Gouda cheese (or Gontina, Gruyere...), grated
Parmesan cheese, grated, to serve
salt and pepper to taste
Instructions
Heat the olive oil in a large pot. When the oil is hot, toss in the onions and season with a pinch of salt and pepper. Cook on medium-low until translucent. Add the garlic and cook for about 30 seconds, until fragrant. Add the mushrooms and allow to heat through and cook slightly, about 5 minutes.
Throw in the chopped red pepper and white beans, season with more salt and pepper, and add the nutmeg. Stir everything together, then pour in the broth, milk and pasta.
Raise the heat for a few minutes to bring the liquid to a boil, then cover the pot and lower the heat to a simmer. Cook for 7-9 minutes, stirring occasionally, until the pasta is done – it will have absorbed most of the liquid and should be al dente. Remove from heat and immediately mix in the spinach and cheese, stirring until the cheese has melted. Add more salt and pepper to taste, then serve with freshly grated Parmesan.
Enjoy!
(This lovely recipe was inspired by yinandyolk.com.)