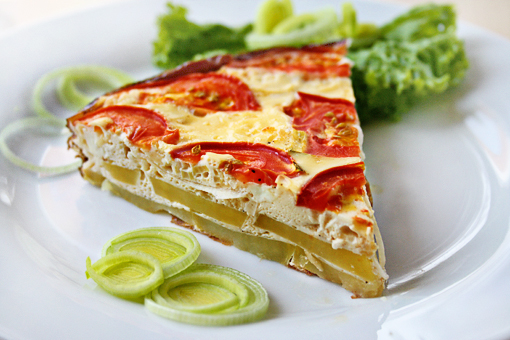 I really love how this blogging mania of mine makes me learn things.
Before, I barely knew what an omelette was.
Well …not really …but almost.
Now, as I do basically nothing else but cook and read about food, I really love the stuff I discover about various foods and cuisines.
It's totally addictive.
Take 'tortilla', for instance …in some parts of the world (like Mexico, for example) the word 'tortilla' refers to a flatbread made from corn or wheat whereas in other parts of the world (like Spain, South America or Cuba) 'tortilla' refers to an omelette, with variations that include vegetables such as onions and potatoes.
Who knew that?
Well, millions of people, Petra!
Okay, okay …but I didn't …and now I do …which makes me really happy.
The place I decided to visit this time – at least gastronomically – is Spain. It seems that they really cherish and nurture their love for potato tortillas. Though I've learned that they like to prepare it by the process of very slow cooking in a frying pan I decided to bake it.
Call me a rebel if you wish to…
And you know what?
It turned out yummy!
Just perfectly flavorful, satisfying yet not too rich – just what a person craves these summer days.
Come, have a look at what it looked like in my kitchen while making this delish dish…
('Delish dish' …hmm, is a person allowed to say anything like that?)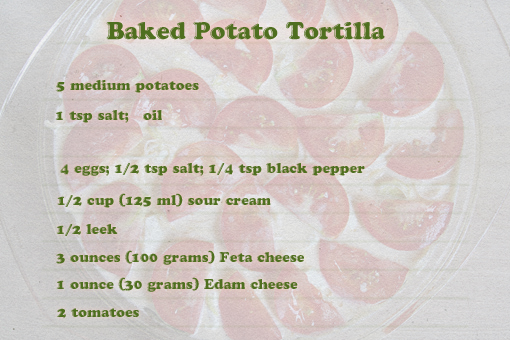 These are the ingredients that I've used.
Yes, it includes cheese.
I love cheese.
I mean I L-O-V-E cheese!
Cheese makes me go on… (and eggnog, too …and wine …and chocolate …and pumpkin seeds and …sorry).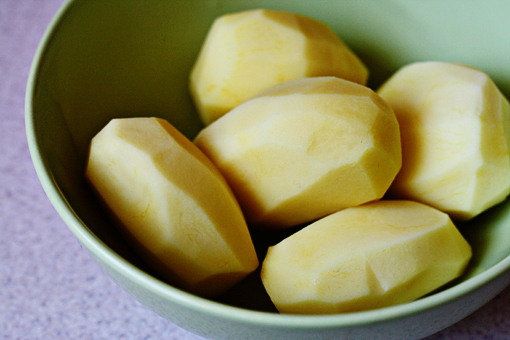 1. If you'd like to make your own yummy baked potato tortilla then begin by peeling and slicing 5 medium potatoes.
2. Then brush a round baking dish with some vegetable oil fairly liberally.
(I am using an 8 x 1 1/2 inches – 20 x 4 cm round baking dish here.)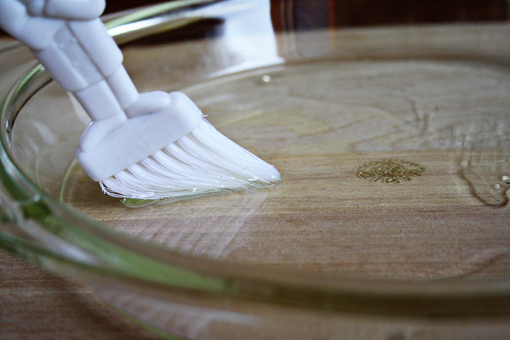 …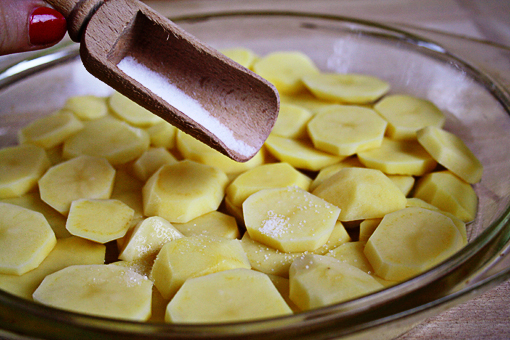 3. Place the potato slices into the baking dish.
4. Sprinkle the potatoes with 1 teaspoon of salt.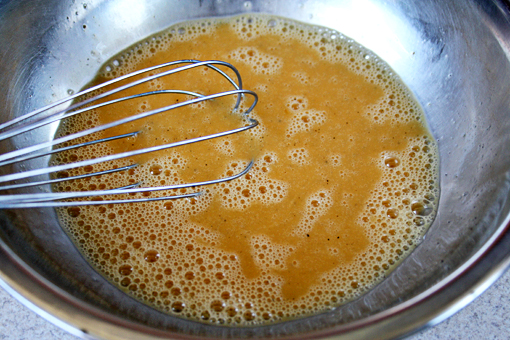 5. In a separate bowl, whisk the eggs with 1/2 teaspoon of salt and 1/4 teaspoon of ground black pepper.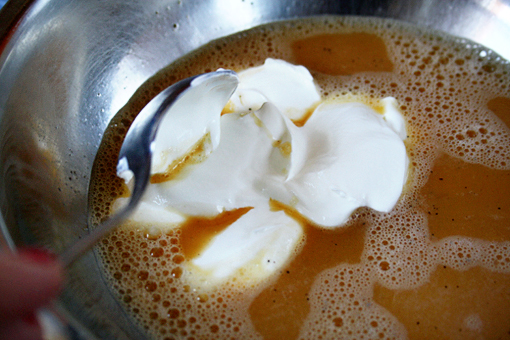 6. Add the sour cream…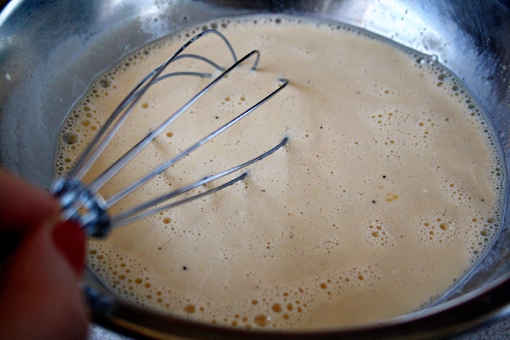 7. …and whisk just until well combined.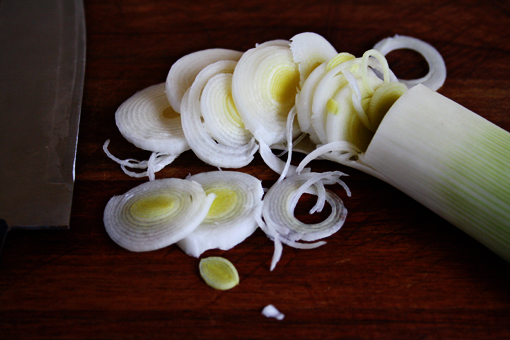 8. Then let some cutting/slicing begin.
Slice about 1/2 of the leek into thin rounds.
If you don't have a leek on hand right now, fell free to replace it with one half of a medium onion – slice it thinly and it will work just fine.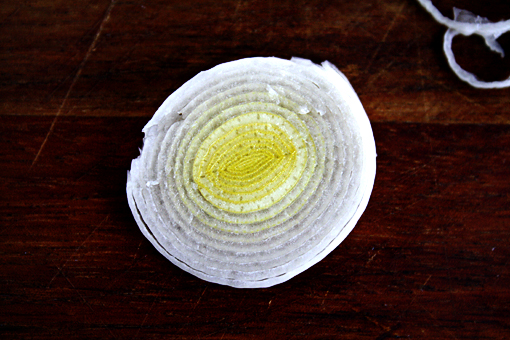 This leek is a very cute thing… don't you think?
Just cute.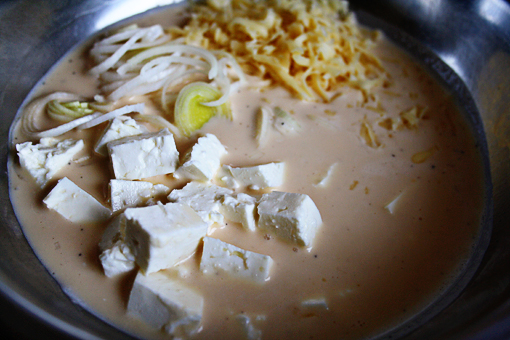 9. Then cut the Feta cheese into cubes, grate the Edam cheese and throw it all, along with the leeks, into the bowl with the whisked eggs.
10. Mix to combine.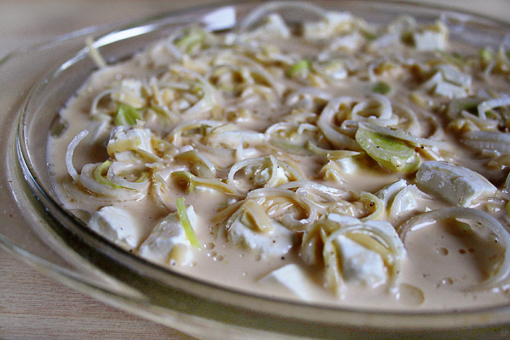 11. Pour the heavenly cheesy mixture over the potatoes.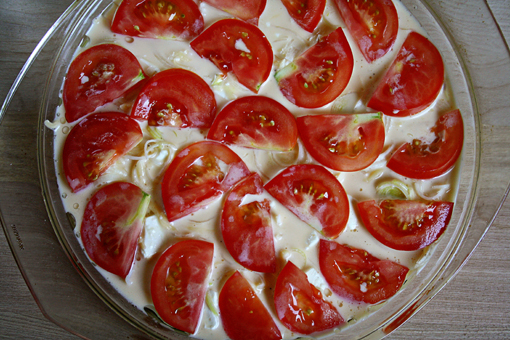 12. Slice the tomatoes into thin rounds. Then cut each round in half to get these cute thin wedges.
13. Arrange the tomato wedges over the top in an artistic way – please, let yourself be led by your inner feelings here …you can create any kind of art on top, depending on your mood. I was in a rather tidy mood this time, but you can go wild and messy, or abstract or even nihilist – with no tomatoes at all.
Or just don't listen to me at all since this moving-to-a-new-flat-and-a-new-town that I am going through these days has left some marks in my brain obviously.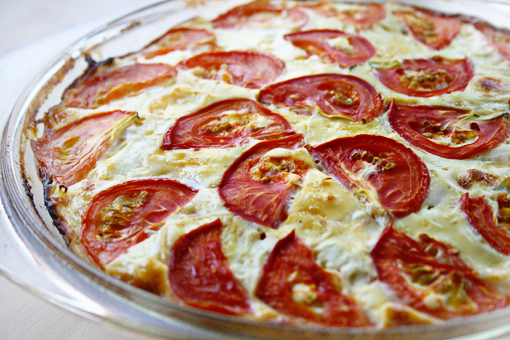 14. Bake this yummy thing at 347 F (175 C) for about 40 minutes or until a toothpick inserted into the center of the dish comes out clean.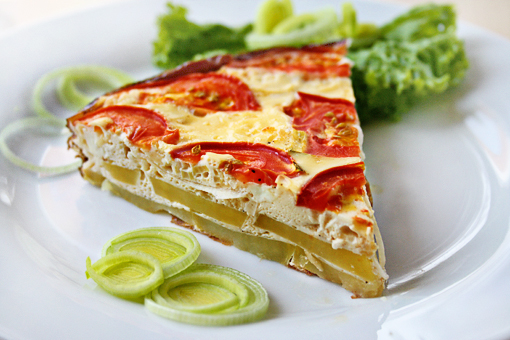 If you are into cheese, potatoes and some fun then you'll definitely LOVE this dish.
And let's be frank here – who isn't into cheese, potatoes and some fun?
See?
I am afraid that your fate has been sealed…