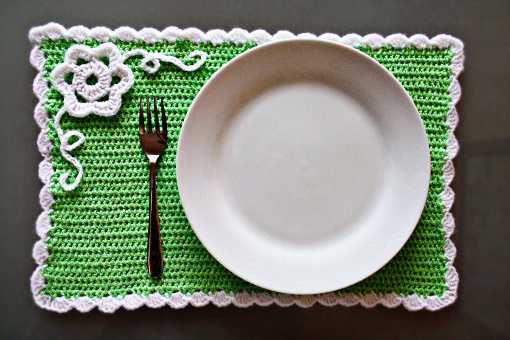 (Update: To see more of my patterns, please visit my

ONLINE SHOP

!)
I have a confession to make.
I really, really love making placemats.
Tough one, right? I hope you'll be able to fall asleep after that.
It might all have started a couple of weeks ago when I was making these Easter Placemats – that was real fun.
What really fascinates me when it comes to crocheted placemats might be how easy they are to create – you just go left and right and left and right… while watching your favorite program – and before you notice it, it's done.
And then I love, love, love the moment when I add the edging and a little decoration – that's just magical…
If you'd like to make these cute placemats and let everyone enjoy their meals even more then I've prepared this 'how to' for you: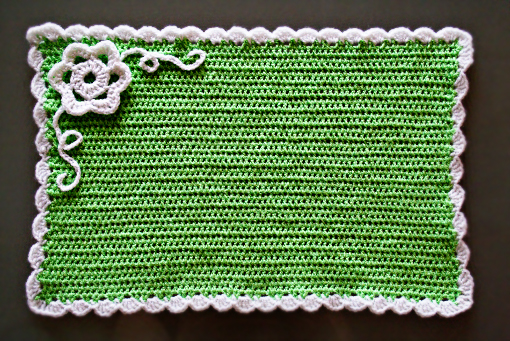 1. Start by making a very loose (!) chain of 73 stitches.
2. Then crochet DC (double crochet) into each stitch.
3. Continue making 37 rows all together. And the green part is done.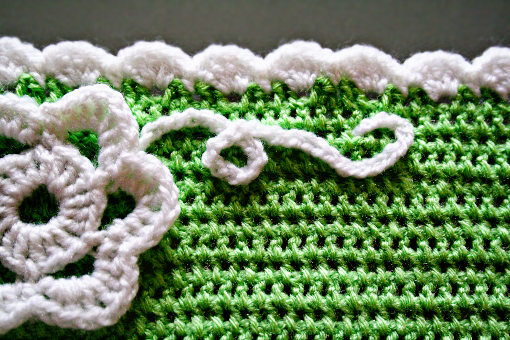 4. The edging is very simple: *5 DC into one stitch, skip one stitch, 1 SC (single crochet), skip one stitch* … and repeat this along the edge up to the corner.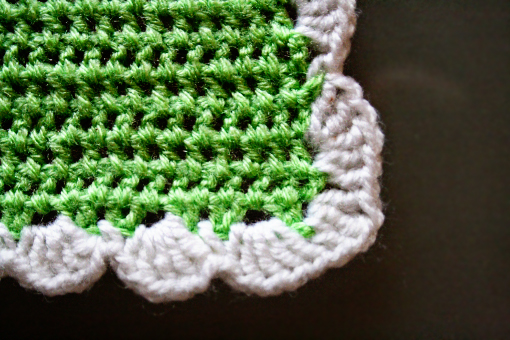 5. This is how I made the corners: after you've done the last '5 DC' before the corner, skip one stitch and then crochet 1DC – 1TC (triple crochet) – 1 DC into the corner stitch, slip one stitch and continue as in the step 4.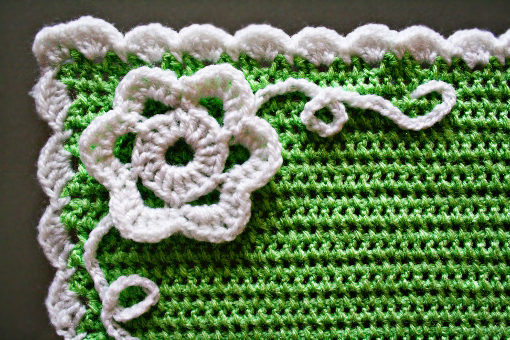 6. Now the lovely flower – this one is quite easy too:
Row 1: Chain 8
Row 2: Chain 2, 17 DC, join with slip stitch
Row 3: *Chain 6, skip 3 stitches, SC* – repeat this 6 times
Row 4: around each petal crochet: *DC – DC – DC – CH – DC – DC – DC – SC* – repeat 6 times and finish off.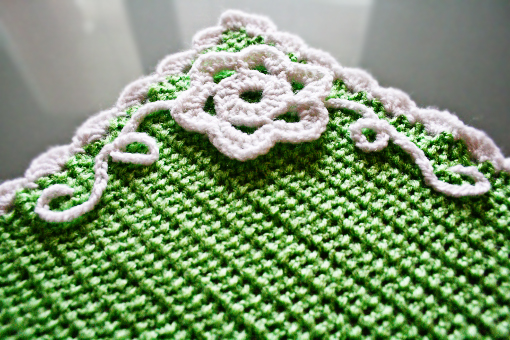 7. For the cute swirly ornaments I made two chains of 40 stitches and sewed them (along with the flower) into place.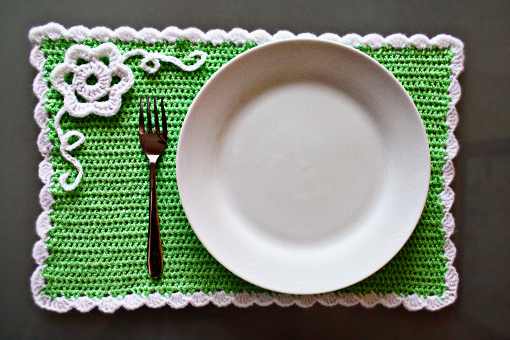 Cute, ha?
I hope the things I've just written make at least a little sense.
And of course – Enjoy, dear friends!
Love
Petra
(Update: To see more of my patterns, please visit my

ONLINE SHOP

!)