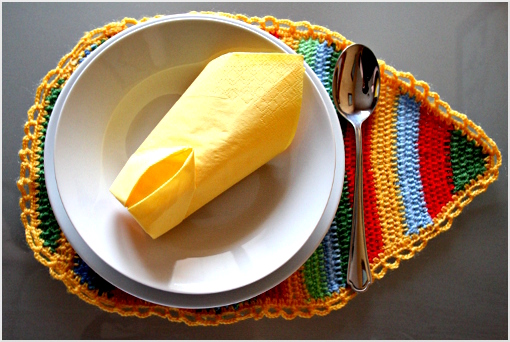 (Update: To see more of my patterns, please visit my

ONLINE SHOP

!)
Hello!
I am sending you my warmest greetings from the spoon… (Can you see me waving at you?)
Anyway, I've just finished crocheting this placemat.
More precisely, it is an Easter placemat (… and I only hope it resembles an egg).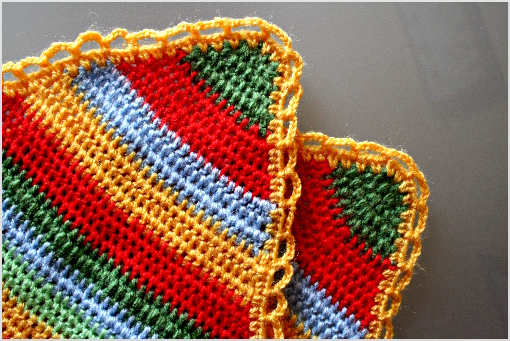 And yes, there are two of them… because there are two of us who share the table.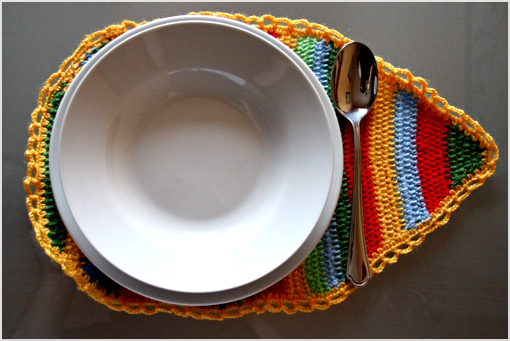 My boyfriend grins slightly when I serve him food these days…
Nevertheless, I think he is slowly getting used to my colorful Spring 'n Easter worshiping mania.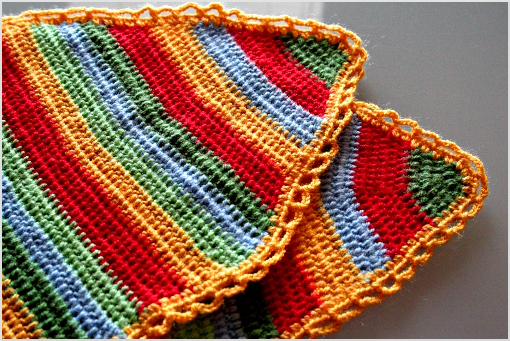 In case someone arrives to visit, they will have to dine like this too – no matter how hard they might fight, kick or scream – there's just no way to escape my Easter placemats.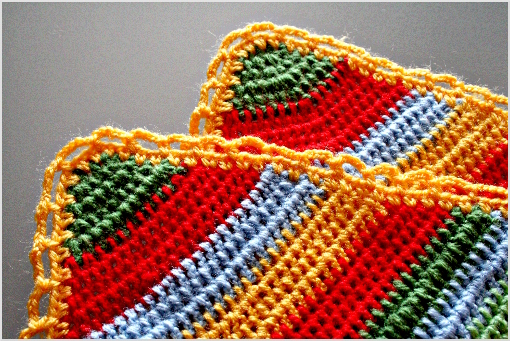 If you feel like it, you can make these cuties too.
I've prepared the pattern for you.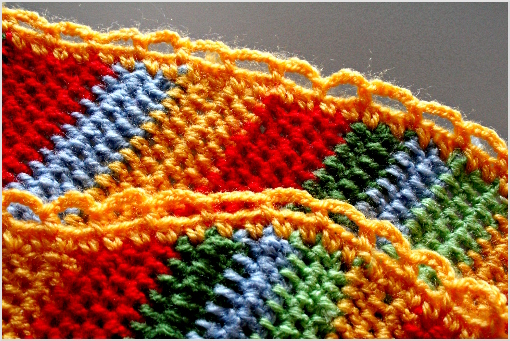 It's quite easy and it will provide you with the sweet, precious time to relax and watch you favorite programs without feeling guilty for just sitting and staring at the TV screen (whoops… somebody has just revealed her huge secret… many Martha Stewart shows have been watched here recently).
This is the pattern:

Enjoy dear friends!
With lots of love,
Petra
(Update: To see more of my patterns, please visit my

ONLINE SHOP

!)