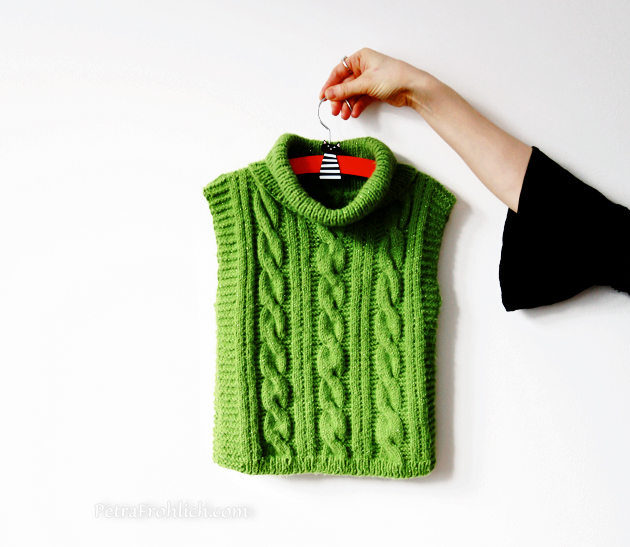 Hi, friends. Today I'd like to show you the latest creation of mine – a simple knit poncho pullover.

I added the term poncho to the name because it kind of resembles one, don't you think?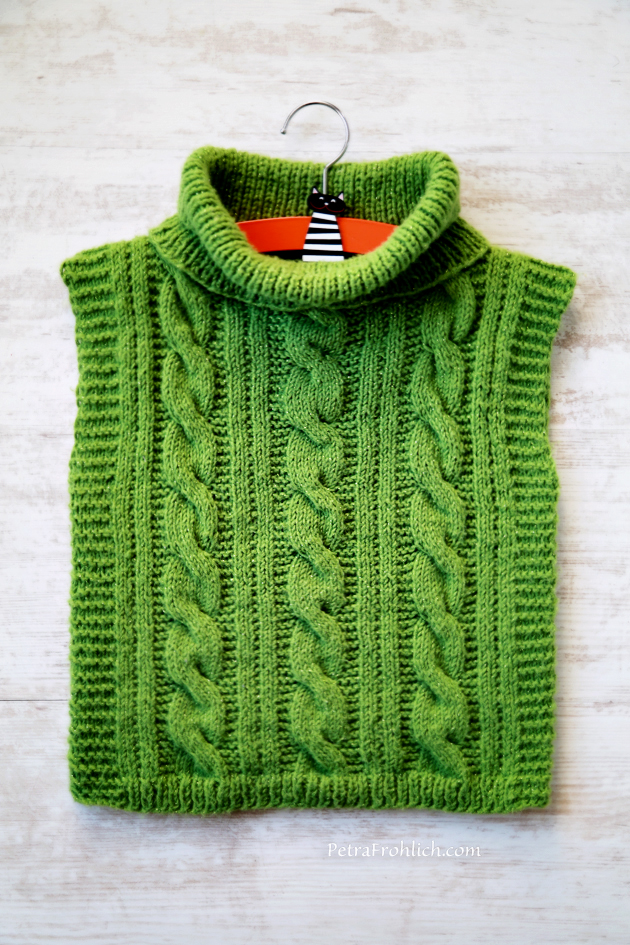 I made this little poncho for my almost 2 years old son (dear little Mr. P, I apologize for the shimmery yarn, let's just call it festive, shall we?… you wore it around Christmas, after all… please don't hold it against me when you're 18, Mama just craved to work with this yarn so very much).

Anyways, I present this project to you as an inspiration, just an idea how a lovely poncho can be made in such an incredibly easy way. Just have a look…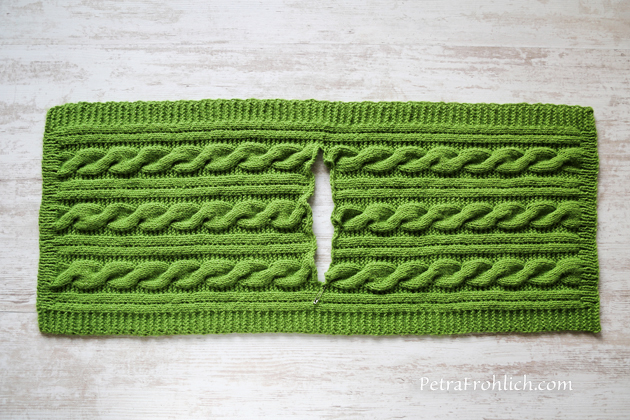 This is it.

I think there's a chance this might be the simplest pullover to knit ever – it is made as one simple rectangular piece with a head opening/hole made half-way through.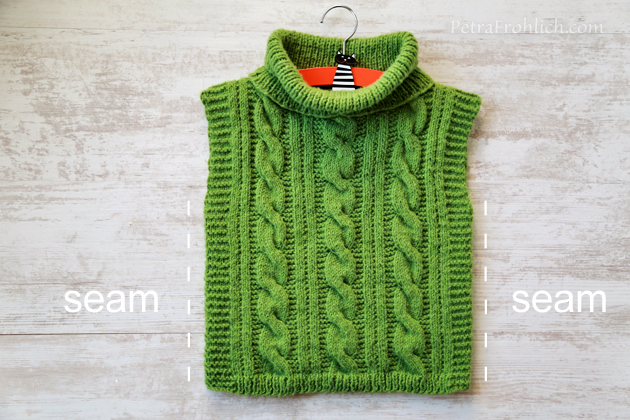 Once you're done with your knit rectangle, you just fold it in half and sew the seams on both sides, leaving enough room for arms to go through.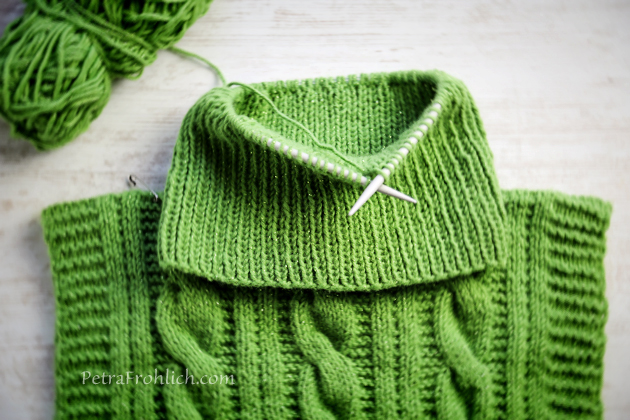 You can even make a cute neck (I was going for something like a cowl neck/turtle neck here), but it would look great without any neck at all, I am sure (I made mine on circular needles).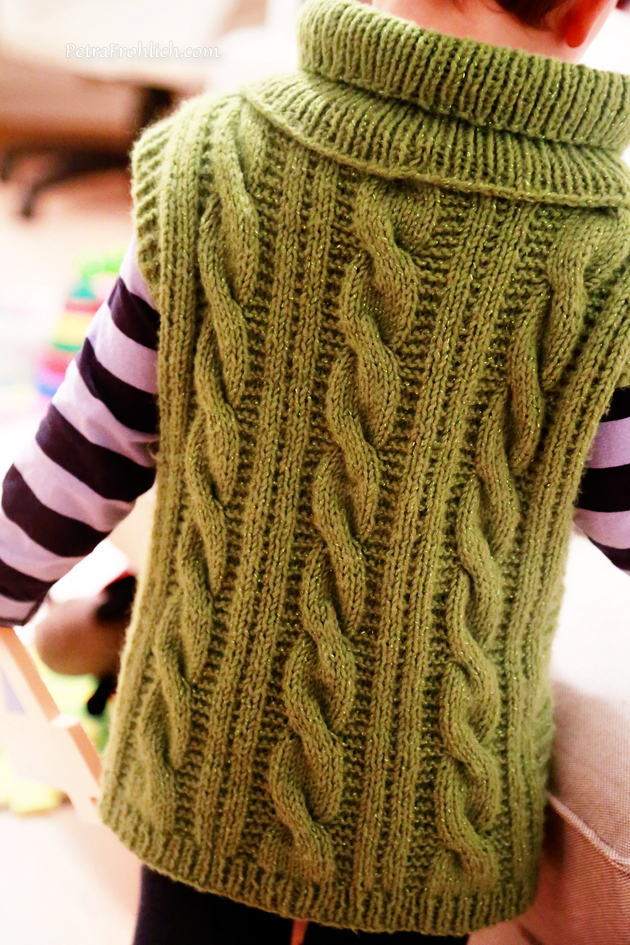 I chose my favorite cable pattern to knit this poncho pullover (of course), however, this project can be easily made using any pattern you like, getting as easy as using only the knit stitch for the whole project.

But beware, this thing can get pretty addictive (I am currently on my fifth pullover (haha) – I am trying different patterns and adding sleeves to the project while still maintaining the 'knit-as-one-piece' principle – I will share more on that in one of my following posts).

Enjoy!

With lots of love,

Petra