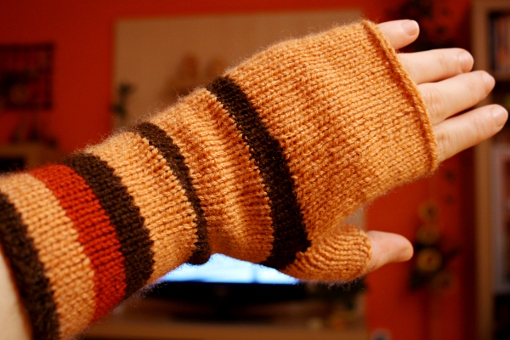 (Update: To see my original patterns, please visit my

ONLINE SHOP

!)

This is a story of a girl who was trying to knit with four double-pointed needles for the first time in her whole life.
The story is going to be exciting yet scary.
She struggled…
She felt sad and lonely…
The needles kept attacking her repeatedly …
She even considered wearing protective glasses to save her from having her eyes poked out.
But ultimately she succeeded!
Because she NEVER gives up.
She's no member of  "The Quitters Club" and she's never going to be!
For those of you who want to see how it felt to be her the story is as follows: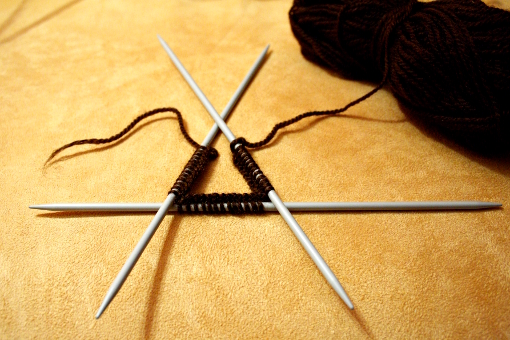 1. With double-pointed needles, cast on 39 stitches. (Cast your stitches onto 1 needle only. Divide the stitches evenly among 3 needles by slipping them onto 2 more needles.)
2. Once all 3 needles have the same number of stitches, lay the needles flat on a table (or a sofa if you are really have to), loosely lined up end to end. (Your right-most needle should have the working yarn.)
3. Take the left needle in your left hand and the right needle in your right hand. Bring the needles together to form a triangle with the middle needle. Pick up your fourth needle. With the triangle still in place (and the working yarn on the right needle), knit the stitches onto the left needle, pulling working yarn tightly to join.
Are you wondering what you are doing right now?
Well, I will tell you – you are now KNITTING IN THE ROUND!
Can you believe it?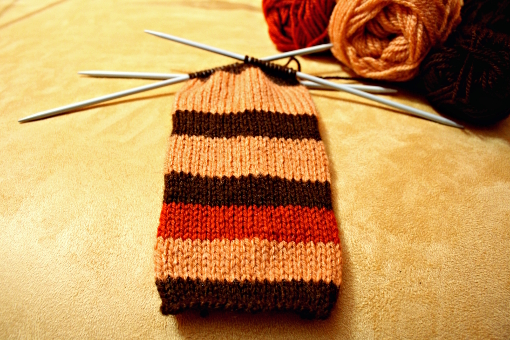 4. Don't be afraid and knit 57 rounds.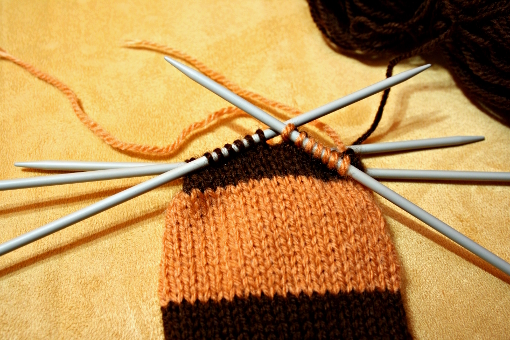 5. And now the magic is going to happen.
In round 58, using scrap yarn as your working yarn, knit 7 stitches off the beginning of your next needle.
Do you have a clue what that could be good for?
At this point I started to doubt the sanity of the people who'd written the pattern.
But then I saw…!
And was utterly amazed (hint – it's got something to do with a thumb).
6. Now slip these stitches back onto the needle they came from.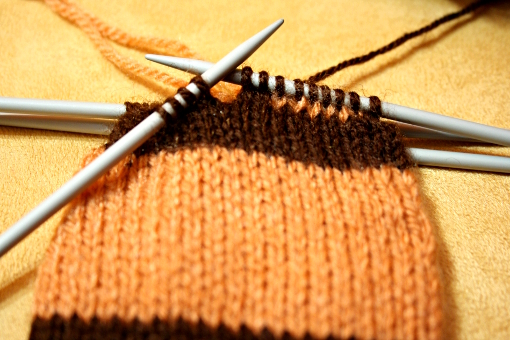 7. With your main yarn, knit across the scrap-yarn stitches as well as the rest of the stitches on that needle.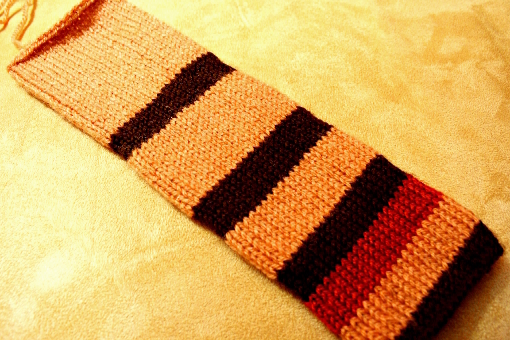 8. Knit the rounds 59 through 83 with the main yarn.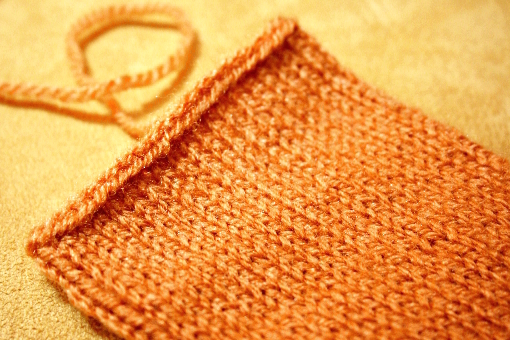 9. Bind off loosely.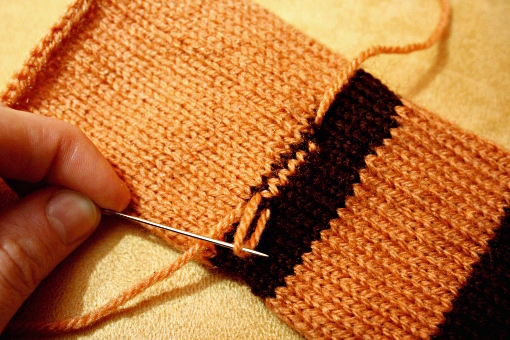 10. And now we are going to make the thumb opening.
Remove the scrap yarn carefully.
11. See? A hole has formed. But don't be scared! That's how it's supposed to be – everything is just aaaaaall right.
There's a series of loops above and below the hole.
Pass 1 empty double pointed needle through the top 7 loops and another through the bottom 7 loops.
You just have to find seven up and down, there's no other way!
With a third needle and a new piece of yarn knit the 7 stitches on the bottom row, pick up and knit 2 loops at the end of the thumb opening. Now knit the 7 stitches on the top row, pick up and knit 2 loops at the opposite end of the thumb opening.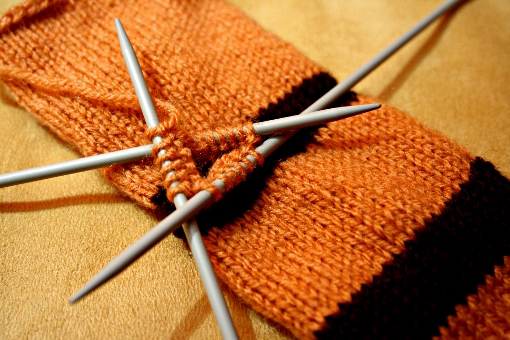 12. Divide the 18 stitches among 3 needles and knit 14 rows.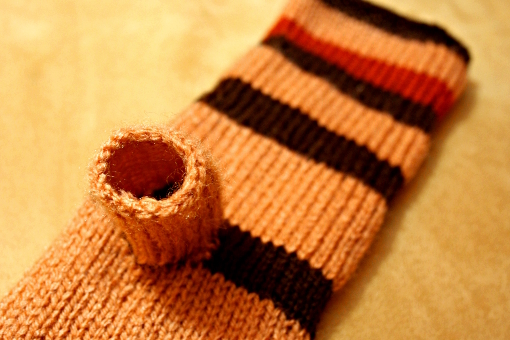 13. Bind off loosely.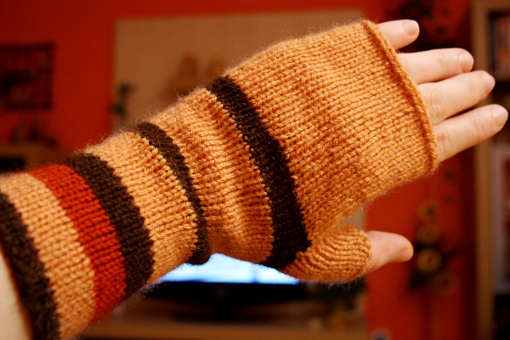 And of course don't you forget to make the second mitten too – that one might come in handy in case you are a proud owner of two hands (that's not a nice kind of humor; shame on me…).
To see where I've found the original pattern you can click this if you dare to lose the contact with my wonderful site for a while .
(Update: To see my original patterns, please visit my

ONLINE SHOP

!)