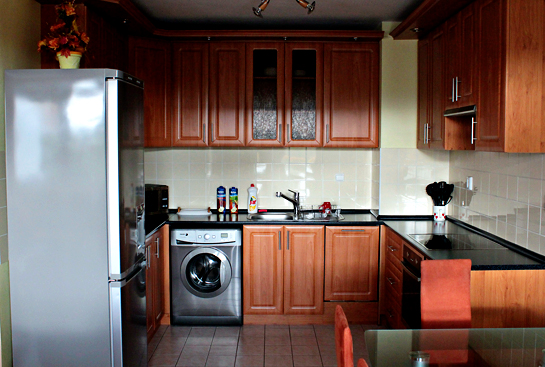 As some of you might have noticed, mostly because I was talking about it on-and-on-and-on, we have moved in a new flat.
Of course, I have a few pictures of the new place to share with you. From now on you'll be perfectly able to imagine where me and my camera spend most of our days.
I like the kitchen quite a lot. It offers just as much space as I need with plenty of work surfaces and storage. And yes, there's a washing machine in there too. That kitchen has suspiciously many functions. When I find another surprising one, I will definitely let you know.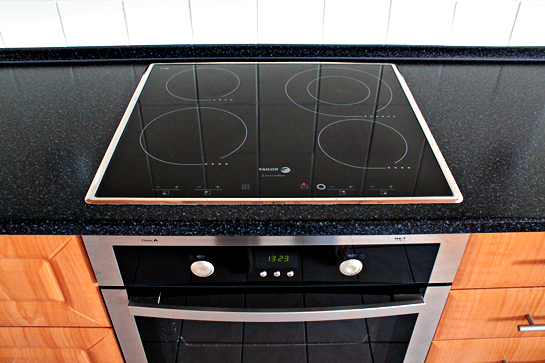 What I like about the kitchen the most is this lady. Me and her, we are going to have a hot and steamy relationship.