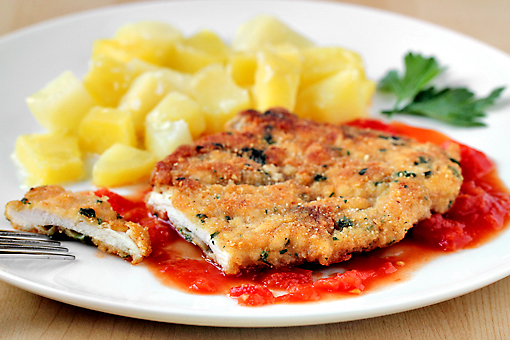 Here's another quick and simple recipe idea for you.
It's chicken breasts. Because I love chicken breasts. That's the best kind of meat for me.
These are coated in delicious mixture of bread crumbs, ground nuts, Parmesan cheese and parsley. They are then fried to irresistible perfection.
Now I invite you to my kitchen to have a look at how I actually prepared them…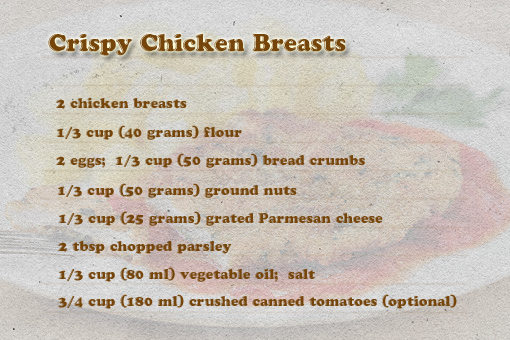 But before that, these are the ingredients.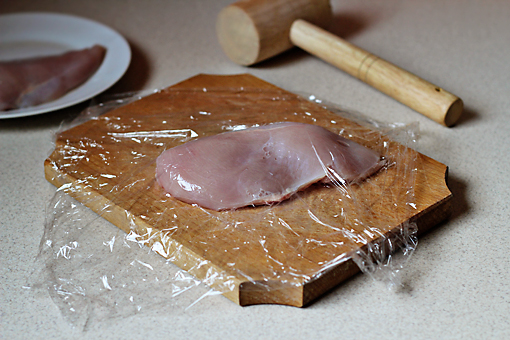 1. First, place the breasts between two layers of wax paper or plastic wrap.
Then using a meat mallet or a rolling-pin (or anything that could do the job), pound the chicken breasts so that they're evenly thin. They will spread out to at least 2 or 3 times their size as they flatten.
2. Slice each breast in half after flattening. That way you'll achieve 4 nice portions.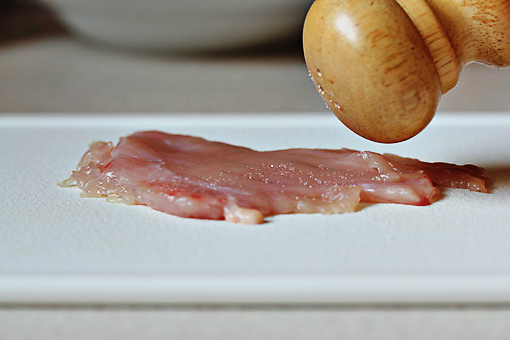 3. Now salt the cutlets on both sides generously.
This is the only time we are using salt while preparing this recipe, so there's no need to hold back.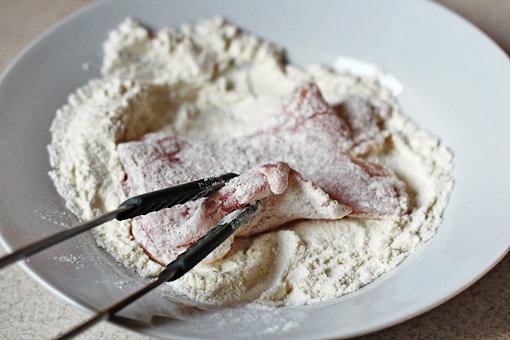 4. Now, let the dredging begin. First, dredge a piece in flour.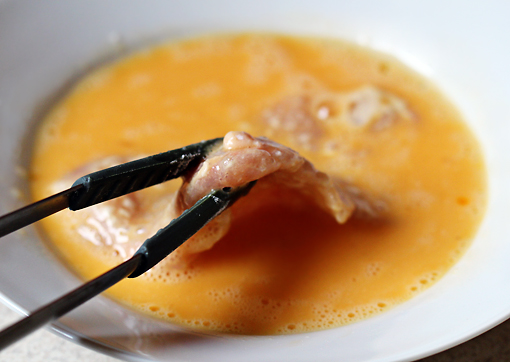 5. Then dip it in lightly beaten eggs.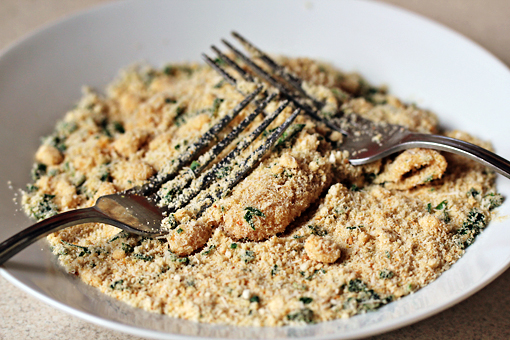 6. And finally cover your cutlet with a mixture of bread crumbs, ground nuts, Parmesan and chopped parsley.
I've used ground peanuts this time. But feel free to use any nuts you like and have on hand.
7. Set aside on a large platter (don't overlap the pieces) and repeat with remaining chicken.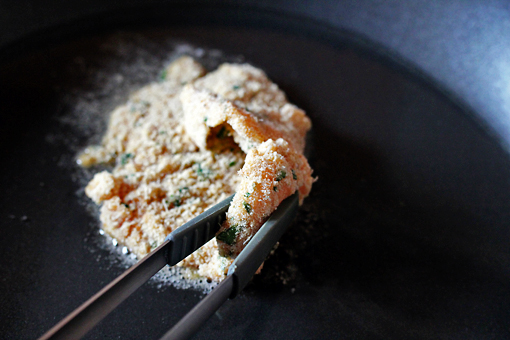 8. Pour the vegetable oil into a large skillet or pan and place over medium heat until a pinch of breading sizzles immediately when you drop it in the pan.
9. Place one breaded chicken cutlet into the hot oil and cook for about 4 minutes per side, turning once.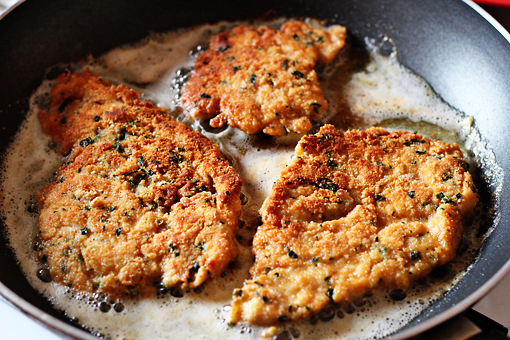 Both sides should be golden brown and crisp, and the chicken should be cooked through.
10. Now, this is optional but your chicken can be served over a nice layer of warm tomato sauce.
If you are into warm tomato sauce.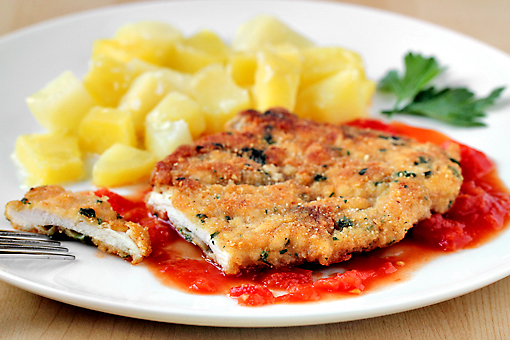 I've served this delicacy with very simple cooked potatoes.
But I can also imagine it paired with nice mashed potatoes or even fries.
Enjoy, dear friends!
This is definitely yummy!
(This recipe makes 4 portions and takes about 30 minutes to prepare.)