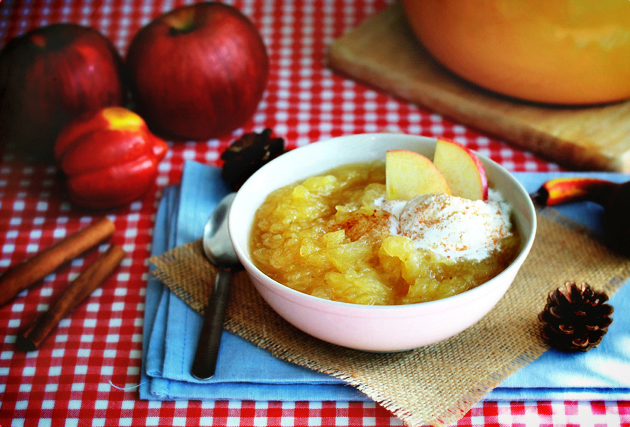 If you are looking for a delicious homemade applesauce recipe then I am sure you've found the right place.

This recipe is very simple to make and results in a truly delicious treat that can be served as a dessert, a healthy snack or even as an accompaniment to pork and other meat dishes.

The secret is adding a few strips of lemon peel to the apples while cooking. This magical ingredient heightens the apple flavor and makes the final apple puree really yummy.

To make your own applesauce, just follow these simple steps…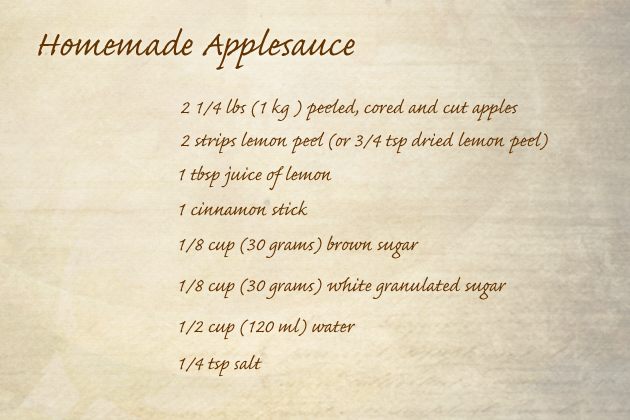 Gather these ingredients.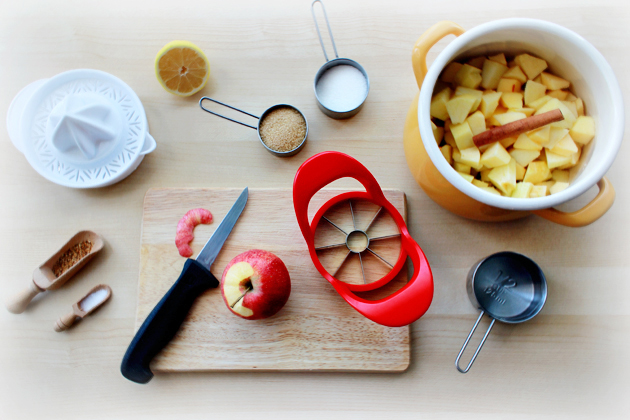 1. Put all the ingredients into a larger pot. Cover. Bring to a boil. Lower the heat and simmer for 20-30 minutes.

The sugar amounts are just guidelines, depending on your taste and on the sweetness of your apples, use less or more.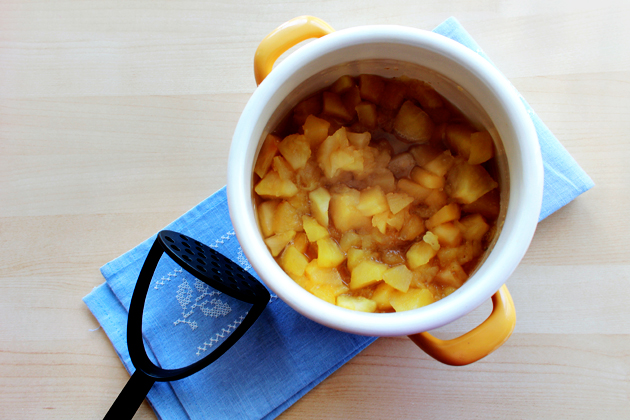 2. Remove from the heat. Remove the cinnamon stick and lemon peels (if using whole).

3. Mash with a potato masher.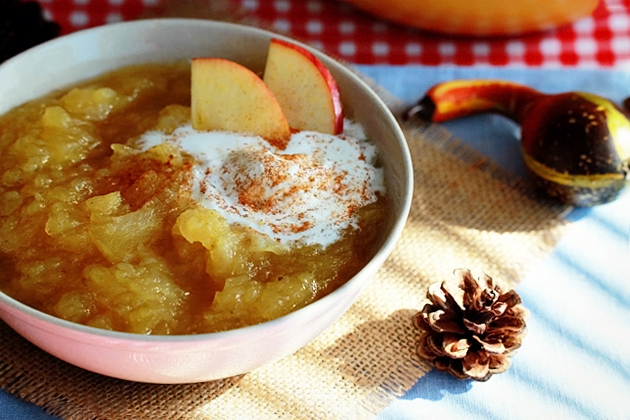 Serve warm or refrigerated.

I really loved my applesauce with a scoop (or two :)) of vanilla ice cream.

Store covered in the refrigerator for one week or in the freezer for about a month.

(This recipe was adapted from simplyrecipes.com. Makes about 3/4 quart – 3/4 liter.)