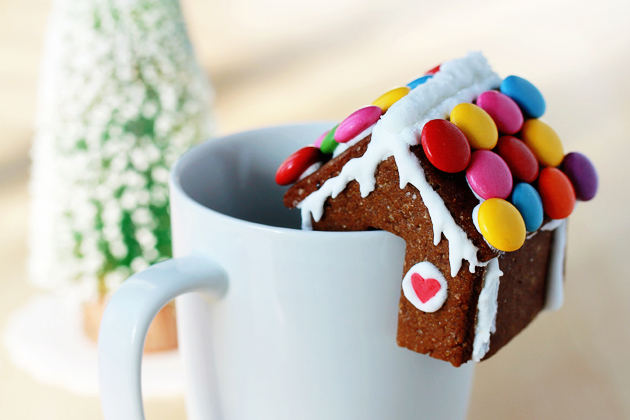 Look, I've made some gingerbread houses that sit on a side of a mug.

Now I'm in love with them.

Actually, I've been in love with this idea ever since I saw some gingerbread houses similar to mine on a very lovely blog called Not Martha a year or two ago.

I just knew I needed them in my life too.

So I did this:
I found these ingredients…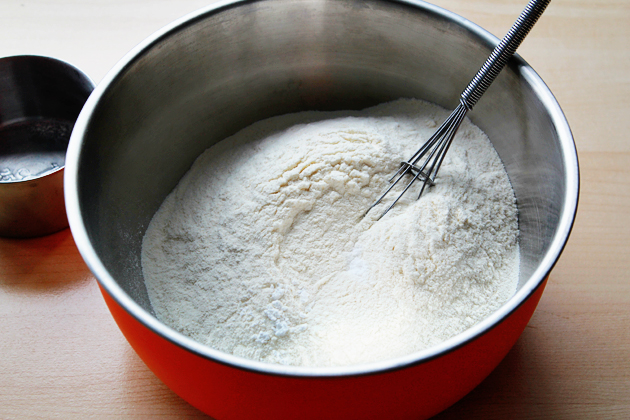 … and I put my hands to work. You can follow me if you want to…

1. Sift together the flour, baking soda and baking powder into a large bowl. Set aside.