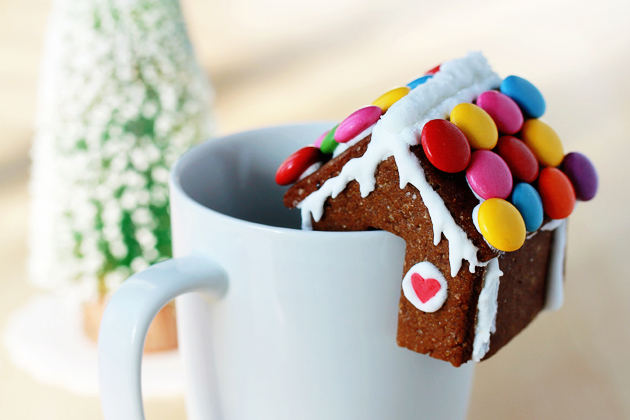 Look, I've made some gingerbread houses that sit on a side of a mug.

Now I'm in love with them.

Actually, I've been in love with this idea ever since I saw some gingerbread houses similar to mine on a very lovely blog called Not Martha a year or two ago.

I just knew I needed them in my life too.

So I did this:
I found these ingredients…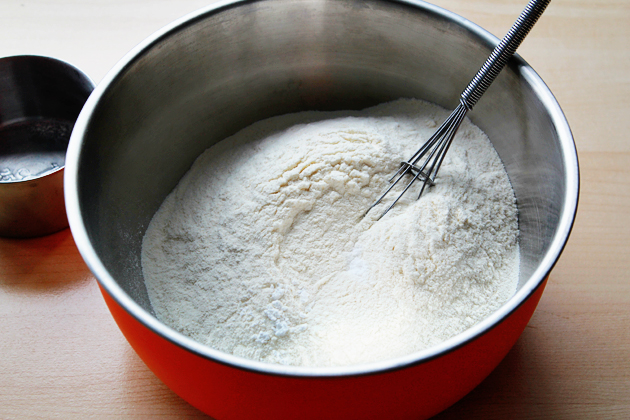 … and I put my hands to work. You can follow me if you want to…

1. Sift together the flour, baking soda and baking powder into a large bowl. Set aside.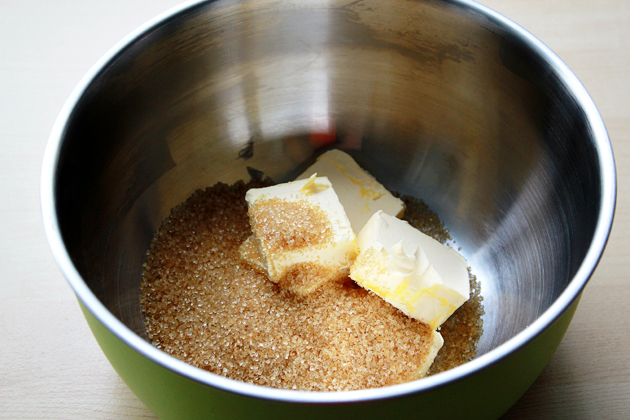 2. Put the butter and brown sugar into a larger bowl and using your electric mixer, mix on medium speed until fluffy.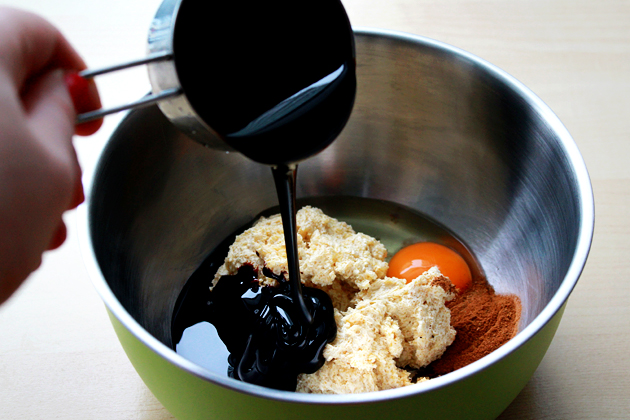 3. Then mix in the spices, salt, eggs and molasses.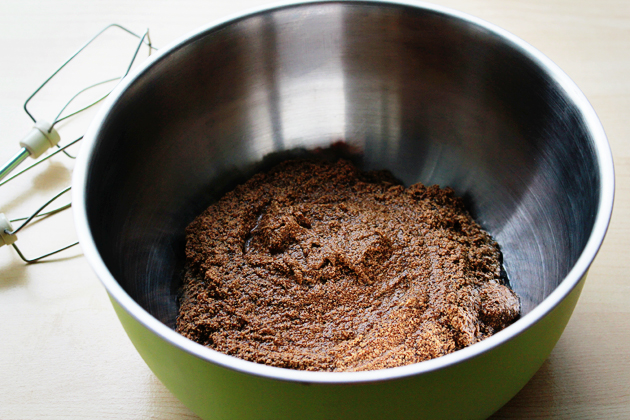 …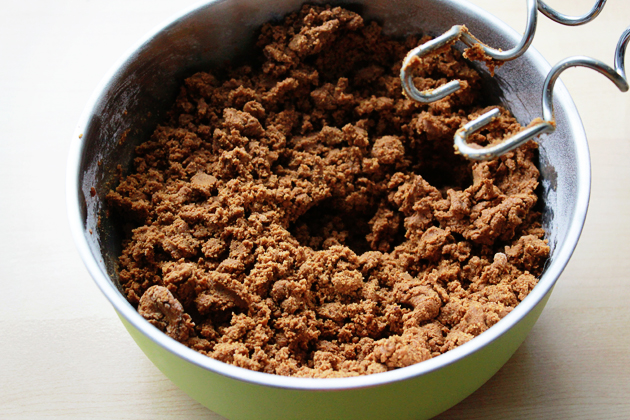 4. Reduce the speed to low. Add the flour mixture in three batches and mix until just combined.



5. With your hands, gather the dough into a neat ball, cover it with plastic wrap and place in your fridge for at least one hour, preferably overnight.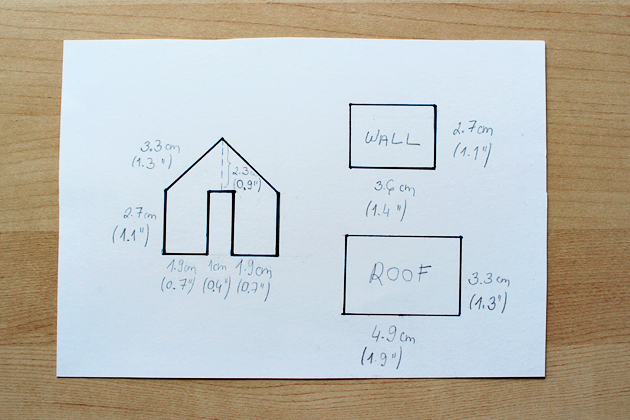 6. In the meantime, trace the gingerbread house shapes on a piece of firmer paper and cut them out.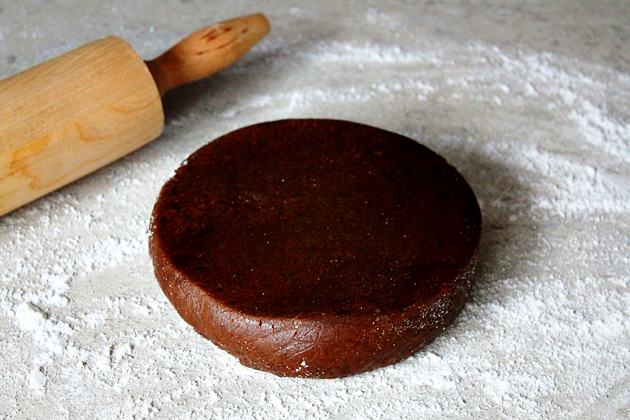 7. When the dough is nicely chilled, place it on a work surface that's been dusted with confectioners sugar.

8. Roll out the dough to about 1/6-inch (0.4 cm) thick.

9. Preheat the oven to 350 °F (175 °C).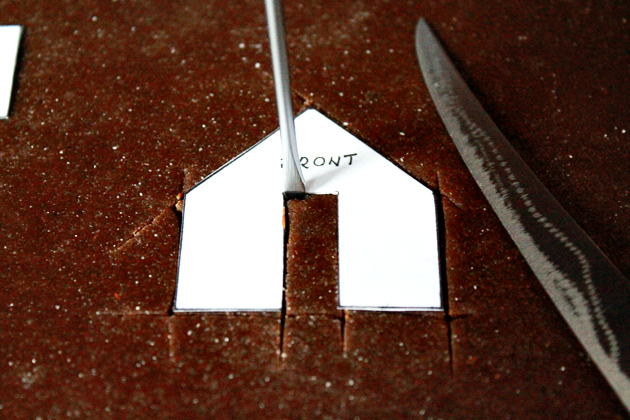 10. Using a pairing knife, cut out the shapes. For one house, you need two pieces of each shape (2 parts with the door opening, two wall parts and two roof parts).

Also, you can use a (well cleaned) flat head screwdriver to get in the detail around the doors.

(Note: You can start with one house, cut the parts, bake them and see if they fit your mug. This recipe should fit the regular mug sizes (my mug's top opening was 3.2 inches/8.2 cm wide), but it's worth the test anyway. If you suspect your intended mugs are thicker and sturdier than usual, then make the door openings a little wider.)

11. Re-roll any scraps and cut out more shapes.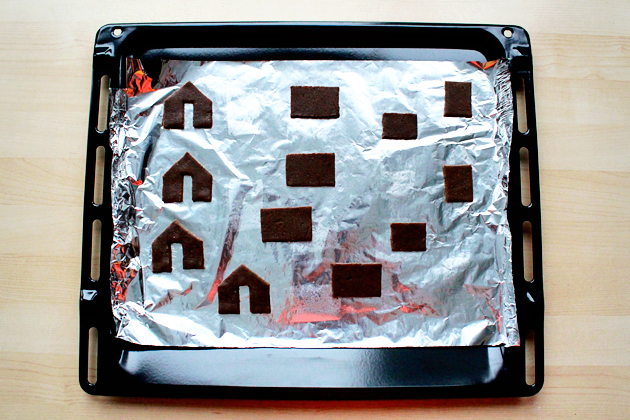 12. Place the shapes on a cookie sheet that you've lined with tin foil and refrigerate until firm, about 15 minutes.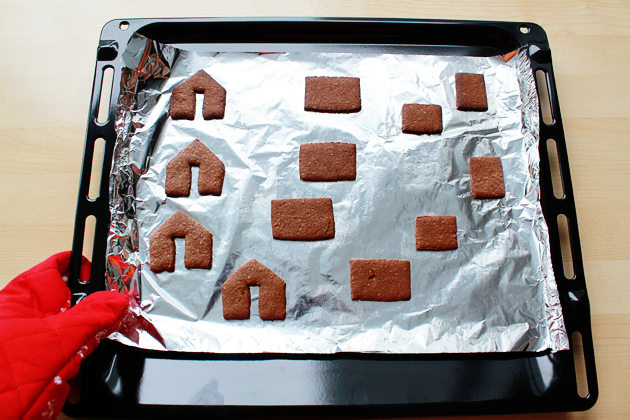 13. Bake in a preheated oven (350 °F – 175 °C) for about 8-10 minutes.

14. Let cool on sheets on wire racks.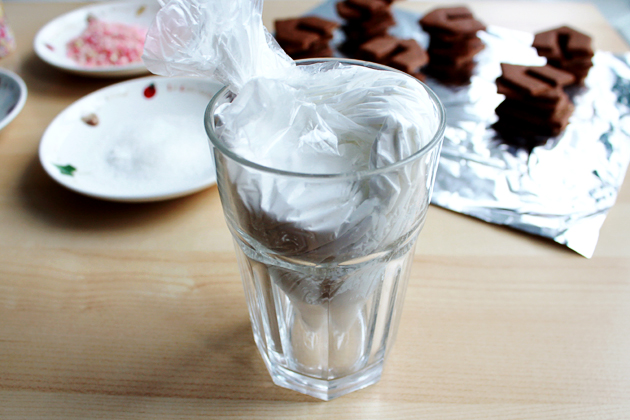 15. While the cookies are baking, you can prepare the icing: in the bowl of your electric mixer (or with a hand mixer), beat the egg whites with the lemon juice until combined. Add the sifted powdered sugar and beat on low speed until combined and smooth. (The right consistency is when you lift the beater, the ribbon of icing that falls back into the bowl remains on the surface for a few seconds before disappearing.)

This icing can be prepared ahead and stored in an airtight container in the fridge for up to one week.

To pipe the icing, put the icing in a pastry bag fitted with a small plain round tip. Or you can go for a much simpler method – fill a smaller plastic bag with about half of your icing, cut off the corner of the bag and pipe away…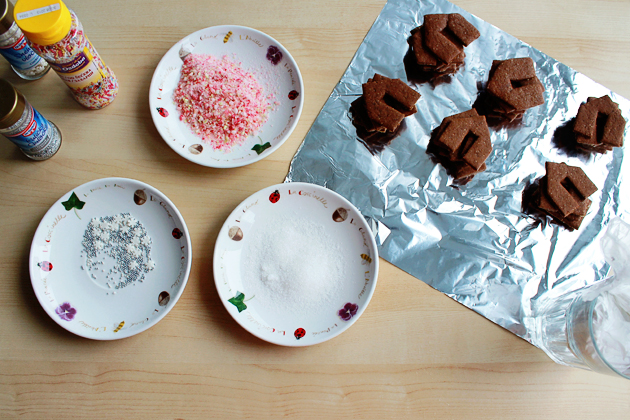 Prepare the work station.

I used some sanding sugar, crushed cookies, heart-shaped sprinkles, snowflake sprinkles, m&m's and silver sprinkles to decorate my cookies.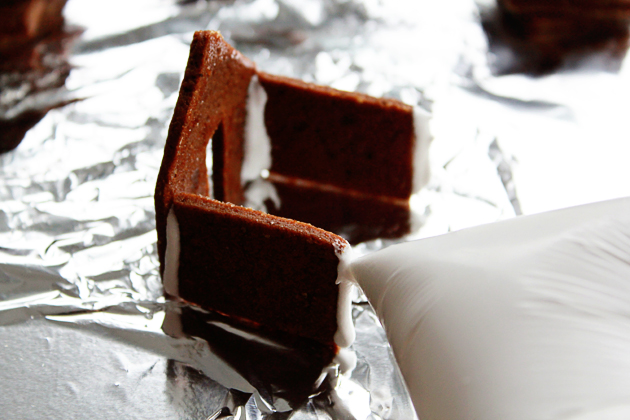 16. To assemble the houses, sandwich the wall pieces on the inside of the door pieces.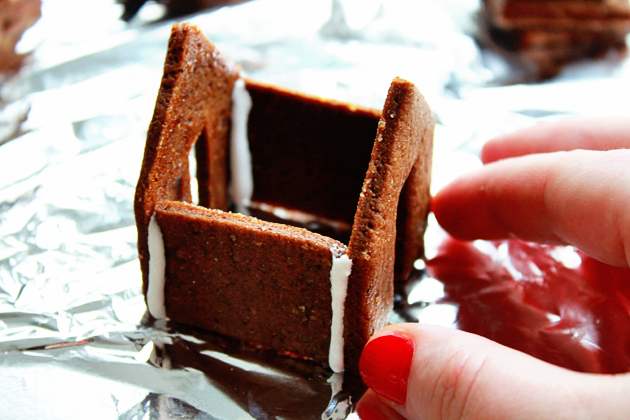 Just like this.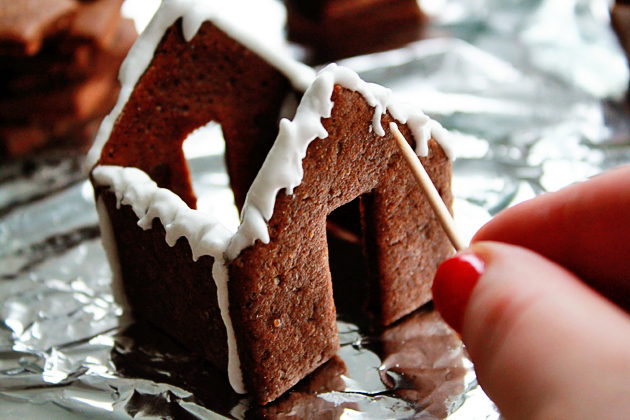 17. Pipe some more icing on the sides where the roof pieces will be placed.

Tip: You can use a toothpick to form icicles.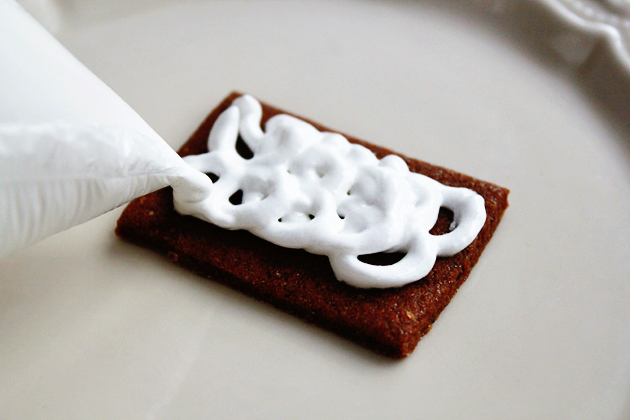 18. Cover one side of each roof piece with the icing.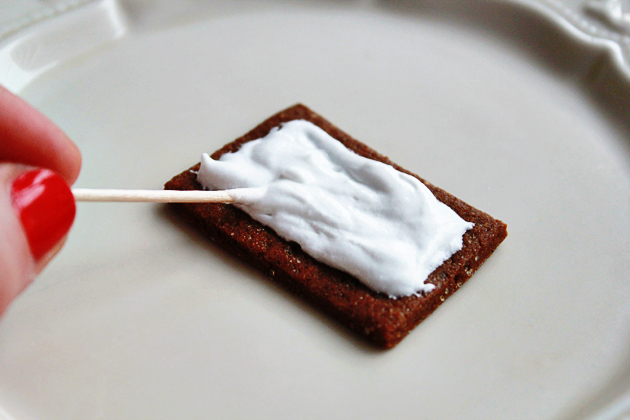 19. Spread the icing with a toothpick.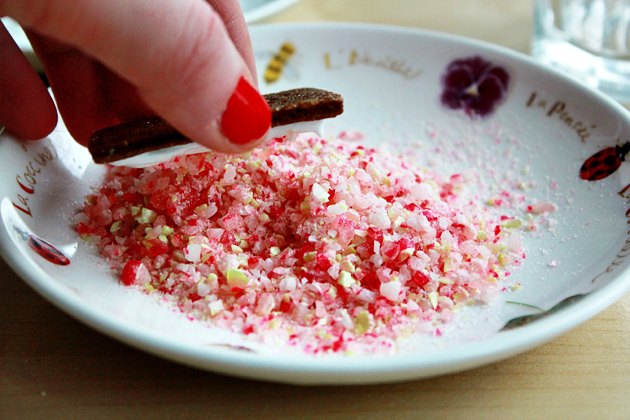 20. And decorate with crushed candies, sanding sugar or sugar sprinkles.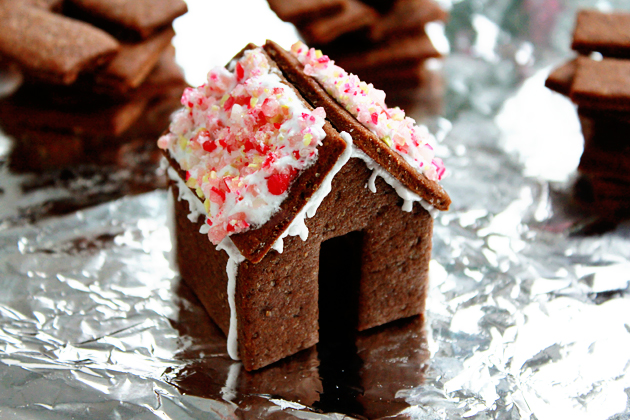 21. Place the roof parts on top of the house and hold in place for a few seconds until the icing firms up a bit.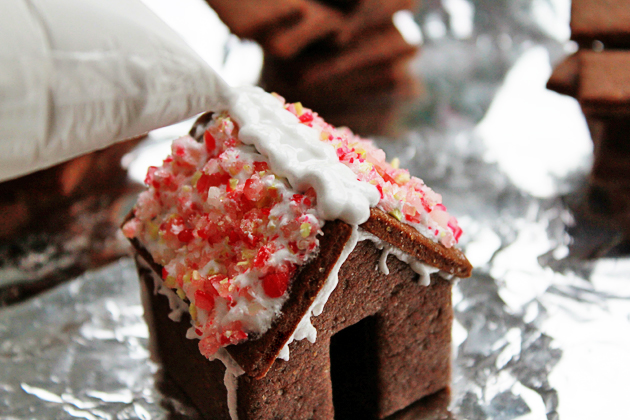 22. Cover the top of the roof with some more icing.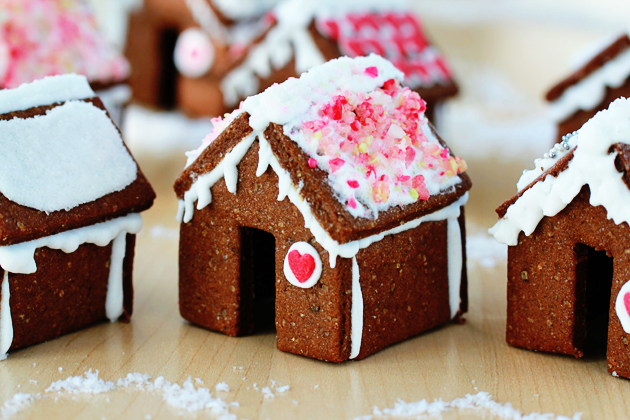 23. Let set completely at room temperature, about 1 hour.
Ta-da!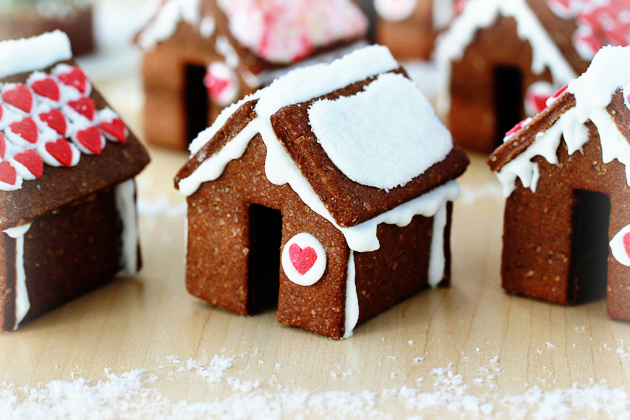 Here's a sanding sugar variation.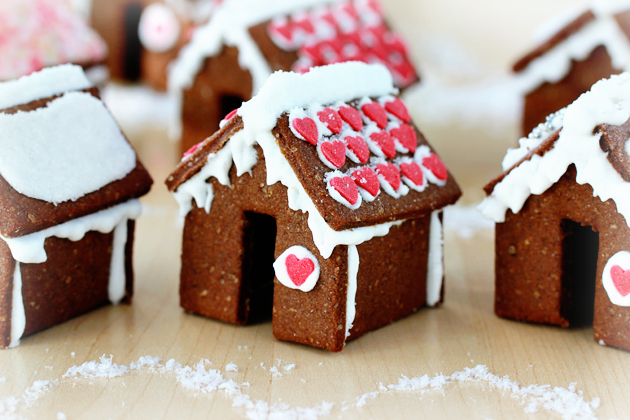 And one with heart-shaped sprinkles.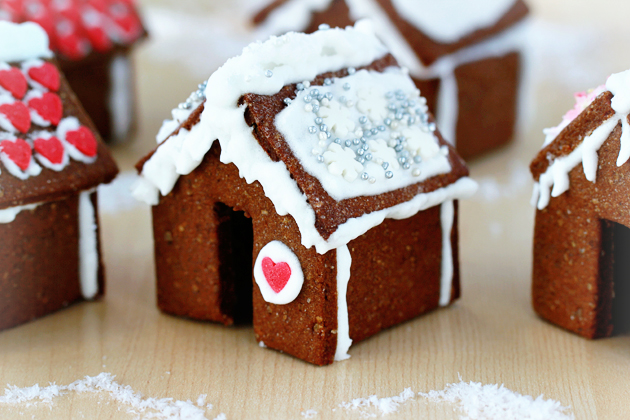 This one is garnished with sugar snowflakes and silver sprinkles.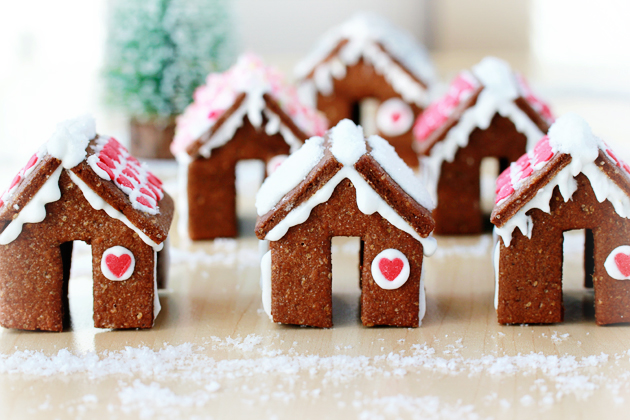 A happy gingerbread village.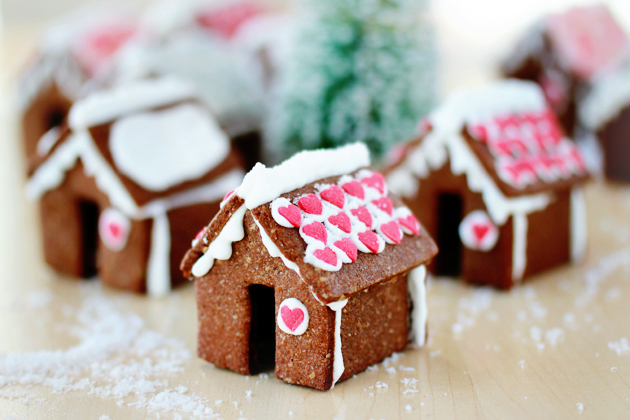 Like it a lot!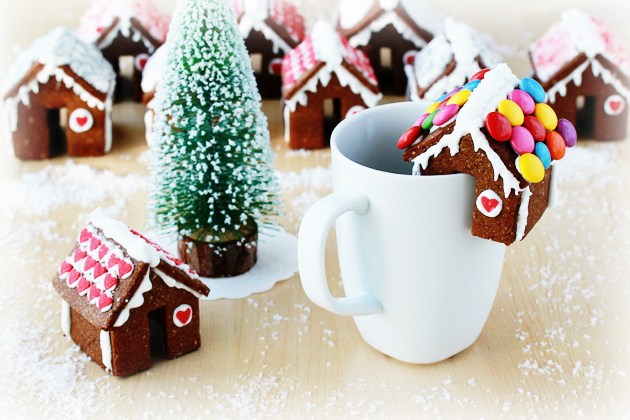 Enjoy this fun recipe, dear friends.

I wish a very happy Christmas to all of you!!

Lots of love,
Petra

(This recipe was adapted from NotMartha.org. It makes about 16 houses.)