I have something to admit.
There are only few things in this world that I love more than this photo editing technique.
I know, it sounds strange, but right now that is exactly what I feel.
Tomorrow everything might change, especially if I find a new, amazing technique that will fill my heart with joy.
But today I feel like applying a vignette to all the photos that I've ever made.
Please, somebody, come and stop me.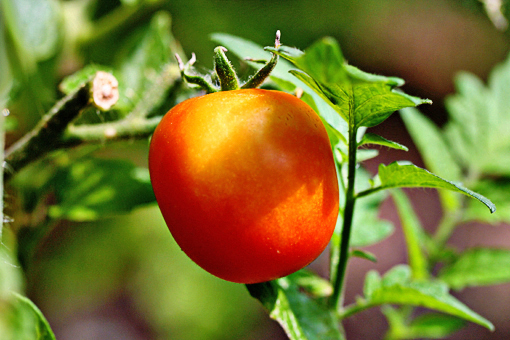 This is what my picture looked like before.
It is a lovely tomato from my Mom's garden. Actually, that's what my diet consists of mostly these days.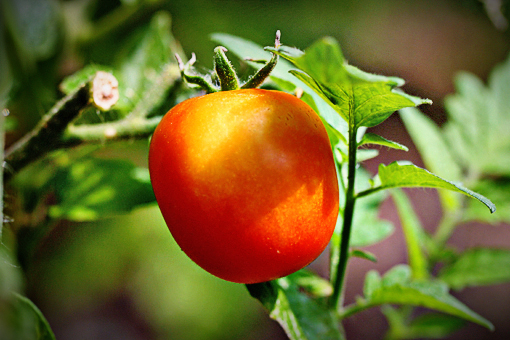 And this is the same picture after I applied the vignette effect.
Adding a vignette to an image basically involves adding a subtle (or not so subtle) edge effect to it.
A popular vignette technique involves darkening the edges of your image which gives the image a slight border and helps keep the viewer's eye in the photo.
In other words, the darkened edges make your subject stand out.
Well, who wouldn't love that?
Let me explain this technique in particular steps – they are very, very easy.
NOTE: I am using Photoshop Elements 8 here (but I suppose that this method works fine with any photo editing program that supports layers and adjusting opacity).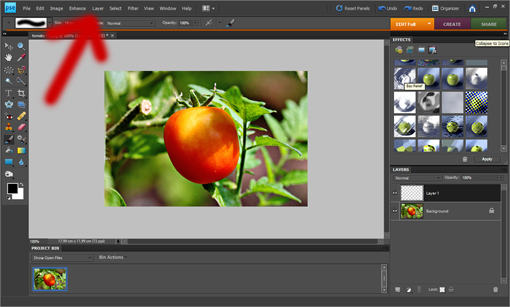 1. Open your image in the photo editing program using FILE -> OPEN… .
2. Open a new layer using LAYER -> NEW -> LAYER.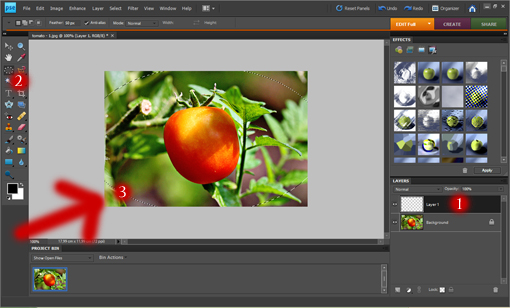 3. There are 3 subsequent steps here:
1. In the right-hand layer palette, make sure you click on the top (newly added) layer (it should be darkened now).
2. In the left-hand tools palette, click the Elliptical Marquee Tool (if the Rectangular Marquee Tool is preset then right-click on your mouse and choose the elliptical shape, though it's actually up to you which shape you choose).Also, have a look at how the 'feathering' is set in the upper bar. I had it set to 14. It will determine how strong and defined the border of the vignette will be.
3. Click and drag over the picture to create an oval shape.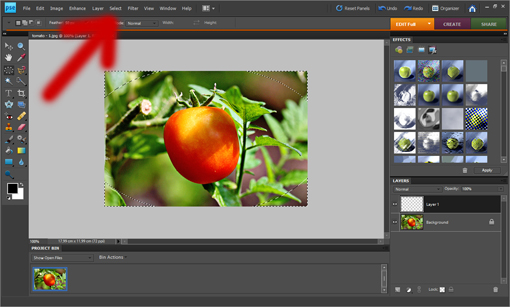 4. Click SELECT -> INVERSE to invert your selection so the border area is selected .
You will see 'marching ants' around your picture now.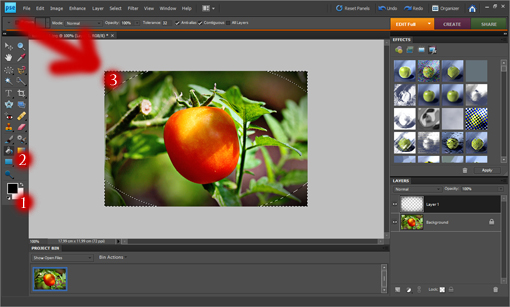 5. I am describing another three subsequent steps here:
1. Make sure that the foreground color is set to black (if not then just click the letter 'D' on your keyboard).
2. In the left-hand tools palette, click the bucket tool.
3. Click anywhere on the border area to fill it with black.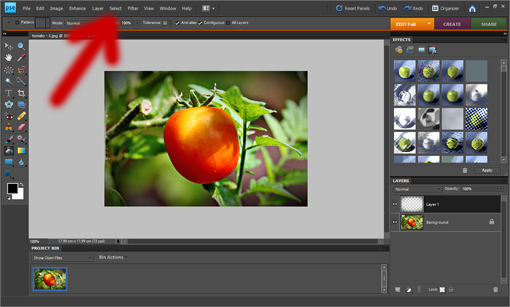 6. Now click SELECT -> DESELECT.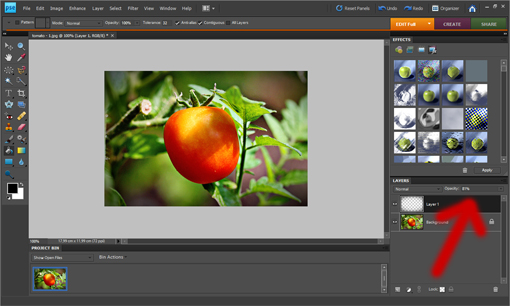 7. And finally, in the layer palette, adjust the opacity of the border layer to any value you like.
(Though I didn't do that myself now – at this point, if you find the border too hard – you can also choose FILTER -> BLUR -> GAUSSIAN BLUR and use a high radius value to blur the edge of the border and soften it.)
8. Click LAYER -> FLATTEN IMAGE and then save your new picture.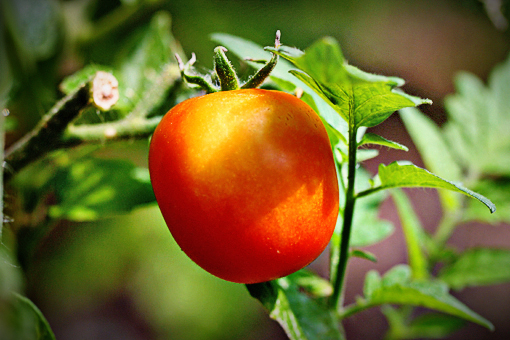 I like it!

Hm, what do you think…will you give it a try?