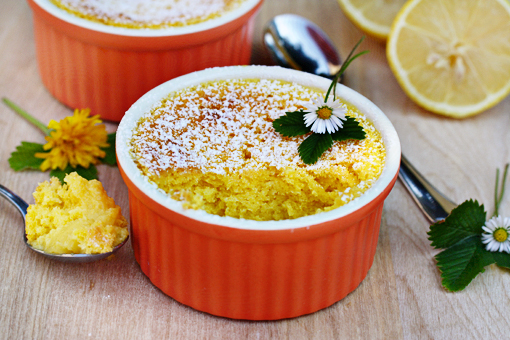 I know how it is.
Recently you've been craving something yummy but you just didn't know precisely what it was.
And I am here to tell you exactly what it is.
That's my purpose on this planet, actually.
What you've been craving recently is this wonderful, delicious, scrumptious and luscious lemon delicacy.
Call me a witch if you want to…but I just know it.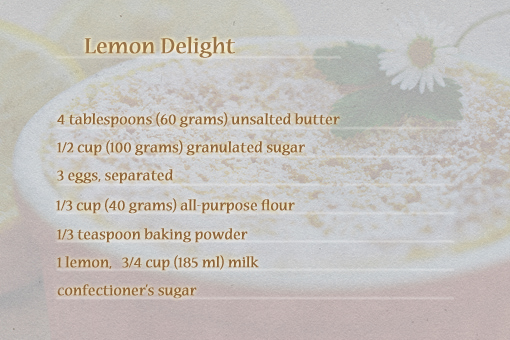 These are the ingredients that you'll need if mere looking at these pictures isn't enough for you.
This treat isn't just wonderful in taste, it is also very interesting in structure – which only adds to its WOW factor.
Since half of it is baked and the other half is cooked you get two surprises in one dish.
Isn't that amazing?
Come and have a look, I'll show you what I mean.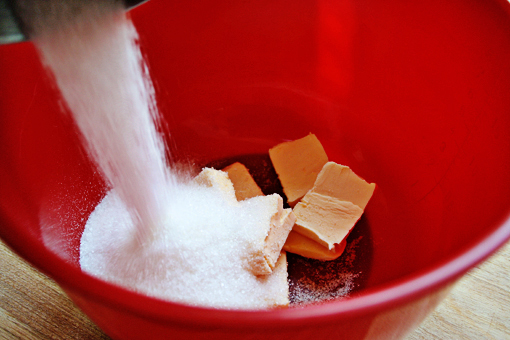 1. To prepare you own Lemon Delight first place the softened butter and the sugar (1/2 cup – 100 grams) into a medium bowl.
2. Mix it with your hand mixer until light and fluffy.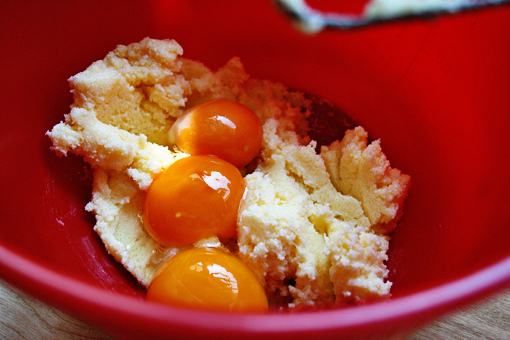 3. Add three egg yolks…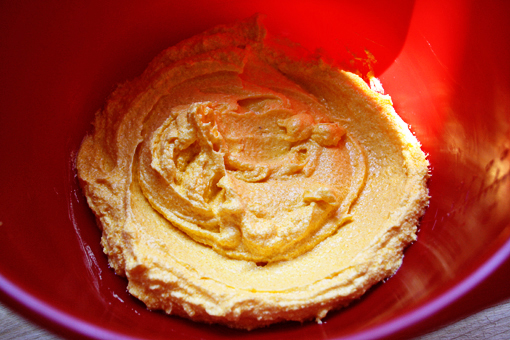 4. …and mix again until smooth.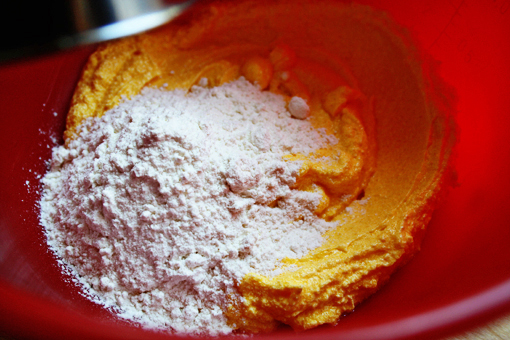 5. Add the flour and the baking powder and give it another mix, just until combined and well incorporated.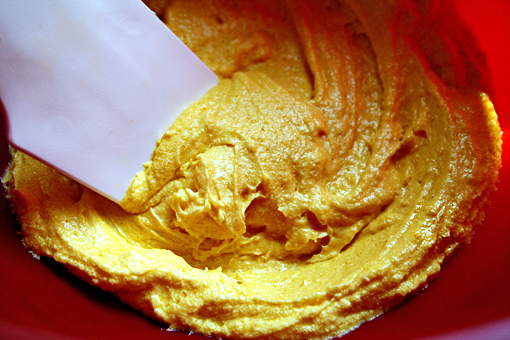 Very yellow, ha?
It might have something to do with the fact that I am using home eggs here – fresh from my Grandma.
They are so much richer in color.
Thanks, Grandma!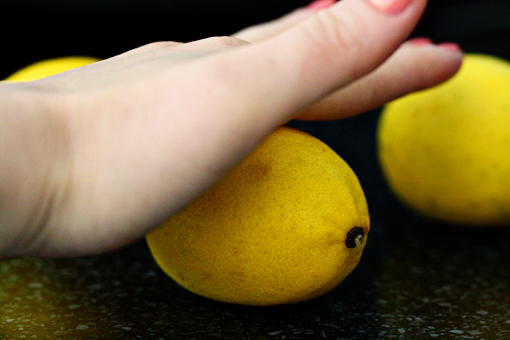 6. Then grab a lemon and juice it – any way you like.
If you are a Xena woman like me, you can squeeze it with your bare hand (okay, I am not that much of a Xena woman, I just don't have the juicer here with me). That might actually be the reason why I am not showing the picture of me squeezing the lemon (oh, that was a stormy fight). But what I am showing here is a little trick that helps a lot…if you'd like to make things easier then just roll the lemon on the countertop (before you slice it). It will help to break down some of the fibers and the juice will flow more freely when you cut it.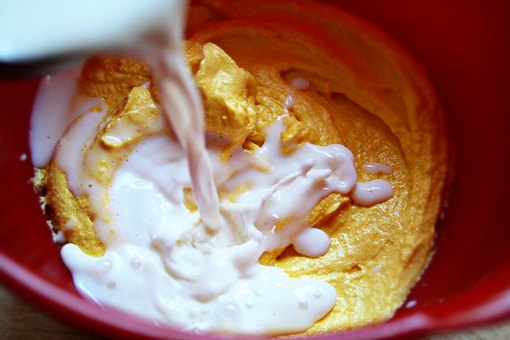 7. Then, when the fight is over, pour the milk and the lemon juice into the batter and stir to combine.
8. In a separate bowl, whisk the egg whites until firm.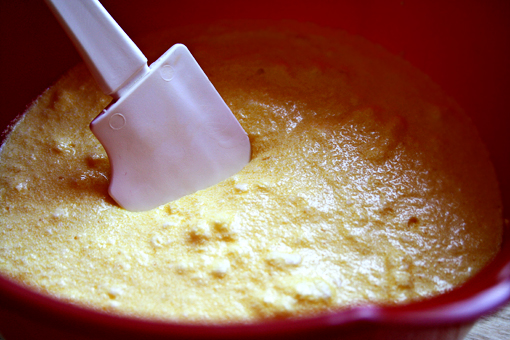 9. Add the egg whites to the batter and, using a rubber spatula, fold together gently.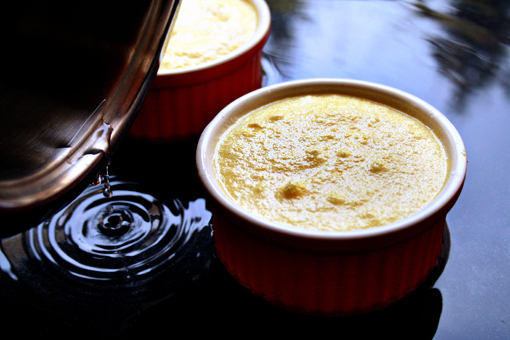 10. Spray you ramekins with some vegetable oil and fill them with the batter.
Since I used 1 cup (250 ml) dishes, there was just enough batter to fill three.
11. Place the ramekins into a deeper baking pan and gently pour boiling water to come halfway up the sides of  the ramekins.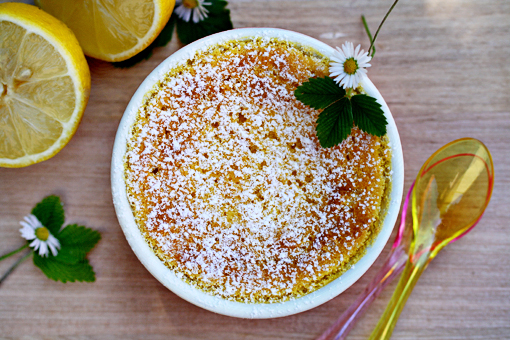 12. Bake at 356 degrees F (180 degrees C) for about 40 minutes or until golden brown.
13. Remove from the oven and dust the top with some confectioner's sugar.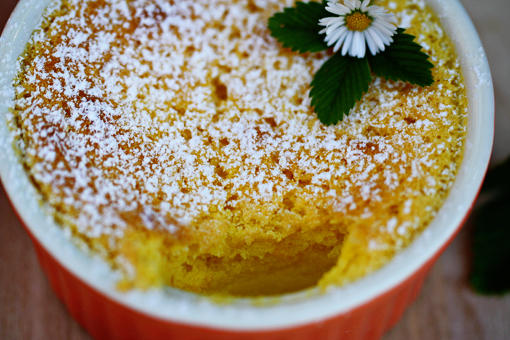 So now you know what I meant when I said that half of this dessert is baked and the other half is cooked.
You'll be amazed by how this process results in the dessert's structure – the top half looks like a cake and the bottom half has a structure of custard.
It's cute.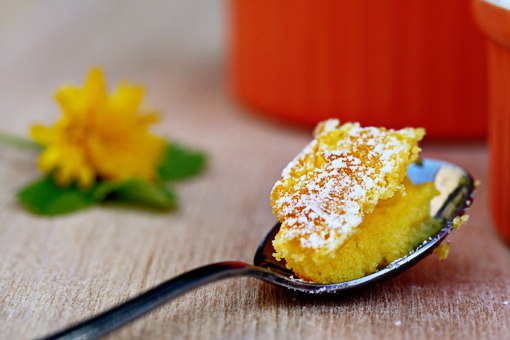 Yum!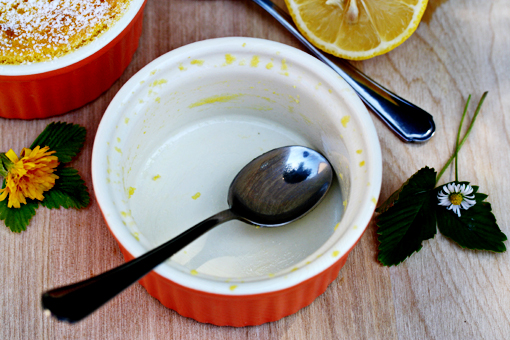 Okay, it seems that I am done here.
And now only tomatoes for me for the next seven days.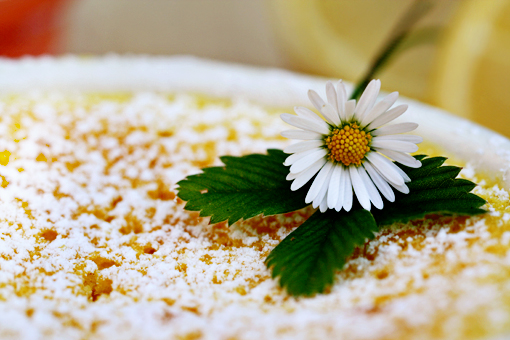 Enjoy, dear friends!
(This recipe makes 3 portions if prepared in 1 cup – 250 ml dishes.)