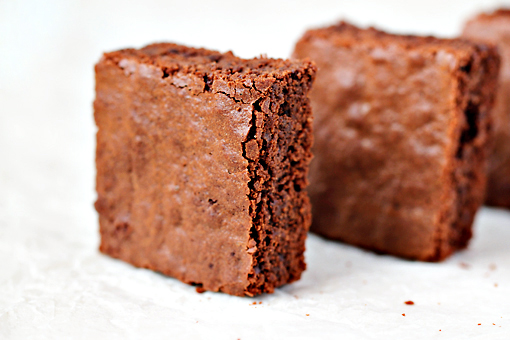 I made these babies the other day.
Then, two days later, I made them again to make sure I hadn't been dreaming before and they really tasted like heaven.
And they did.
Again.
Just like heaven!
When it comes to their structure, they have it all. They are something between cakey and fudgy, slightly more on the fudgy side, with just a little chewiness to them. When I think about it (which is a little difficult after eating so many), these brownies have a strong potential to satisfy just about anyone. So any camp you are in – the cakey, fudgy or chewy one, these are great for you!
Now let me just run to the kitchen to grab another one before I show you how I was making them…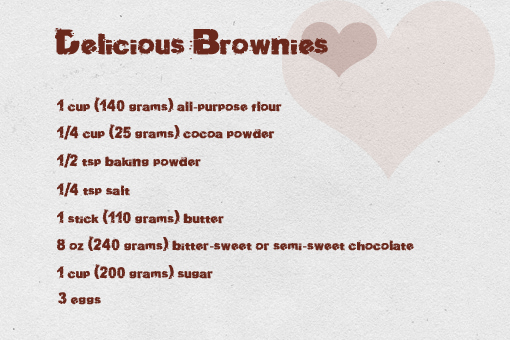 …Okay, thanks for your patience, I'm back now. YUM!
This is the list of ingredients.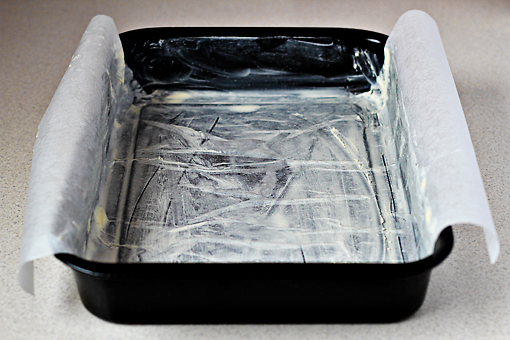 1. To make your own Brownies, first preheat the oven to 350 °F (175 °C).
2. Line the bottom and two sides of a 13 x 9-inch (33 x 22 cm) baking pan with parchment paper, leaving a 2-inch overhang on the two sides. Butter the paper and set the pan aside.
Lining a baking pan this way is just gorgeous. It allows you to remove the baked stuff out of the pan in the most easy way. I find it the best invention right after wheel. Yes, that's exactly what I think!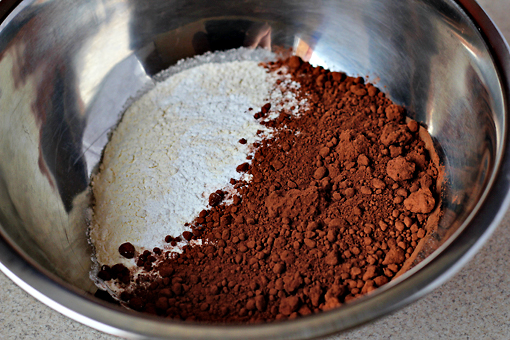 3. In a small bowl, whisk the flour, cocoa, baking powder, and salt. Set aside.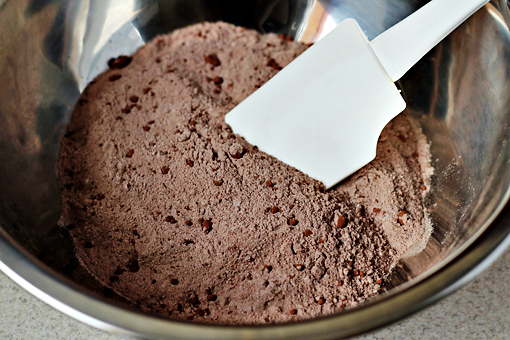 Just like this.
I was a naughty girl and didn't sift the cocoa. But next time I will, I promise!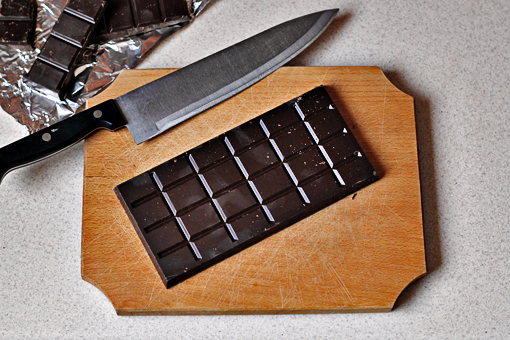 4. Now chop the chocolate roughly.
Or just brake it. Or just throw it against your counter top and watch it break into a million pieces (sorry, I just got slightly carried away).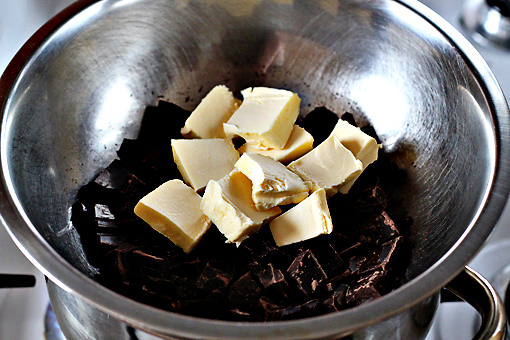 5. Now place the chocolate and the butter into a heatproof bowl and set it over a pot of simmering water.
The bottom of the bowl shouldn't be touching the water since what we want to do here is just gently melt these two ingredients.
6. Heat, stirring occasionally, until smooth, for about 3 minutes. Then remove the bowl from the pot.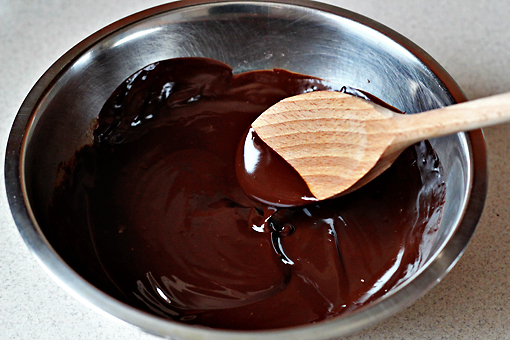 7. Add sugar and mix to combine.
8. Then add the eggs and, again, mix to combine.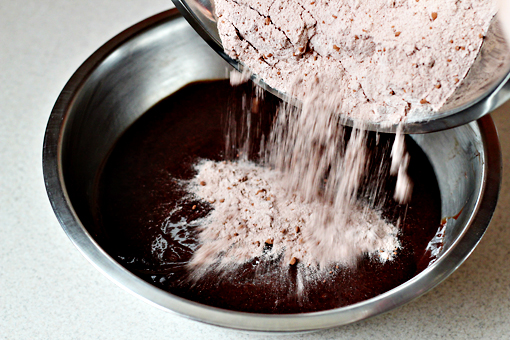 9. Finally, add the flour mixture and mix just until moistened (do not overmix).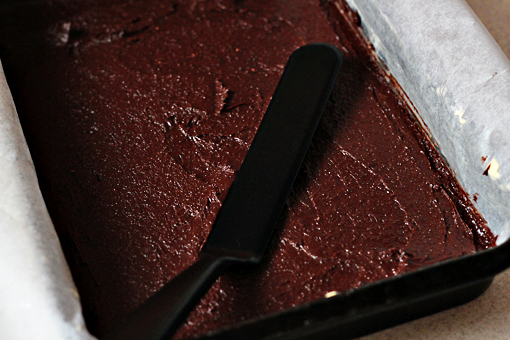 10. Transfer the batter to your prepared pan. Using and offset spatula or just a spoon, smooth the top.
11. Bake for about 20-25 minutes or until a toothpick inserted in the center of the batter/brownies comes out clean (or with a few moist crumbs attached).
12. Cool in the pan for 30 minutes. Using the paper overhang, lift brownies out of the pan and transfer to a rack to cool completely (still on the paper).
13. On a cutting board cut into squares.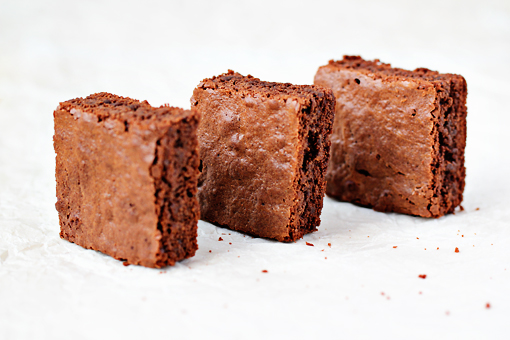 Yum-yum!
Enjoy, dear friends!
And if, by any chance, you end up with some leftovers, store them in an airtight container at room temperature, up to 2 days.
(This recipe was loosely adapted from Martha Stewart. It takes about 1 hour to prepare and yields 24 2-inch/5cm squares.)