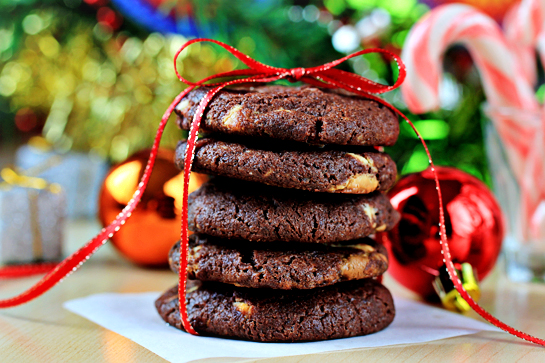 I am definitely making these chocolate cookies for Christmas.
You know, we have a very serious chocoholic in our family.
It's my Mom.
My beloved Mom.
And because my love for her is so big, I always try to include as many chocolate recipes in my holiday baking list as possible.
I am sure my Mom will love these. Totally and completely sure.
In my humble opinion, these cookies taste just amazing – with their wonderfully soft centers, crunchy edges, full chocolaty flavor which is perfectly balanced with white chocolate chunks and delicious nuts, they have a strong potential to be perfect and genuine crowd pleasers.
Here's how to make them…