I am wishing you a happy New Year, dear friends!

May it be blessed, lucky and amazing for you all!

My first days of the new year have been filled with a lot of beautifully relaxing crochet. And knitting too.

I have actually realized that I have 3 projects in progress these days.

First of them, my Color Burst Blanket, is gaining its 'square power' rather quickly. What a delightful work that is!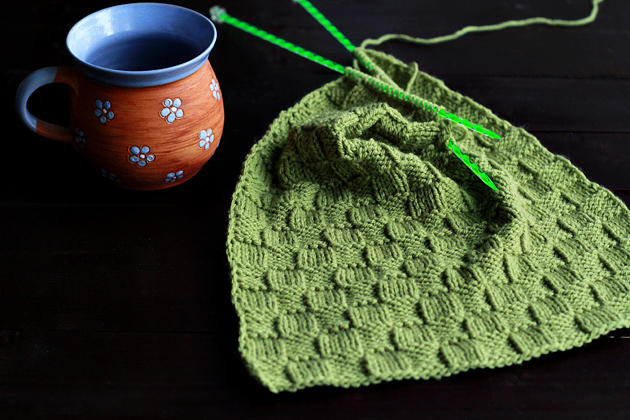 I started a green knit scarf. I admit, I love knitting simple scarves just like this basketweave one. I have also realized that when it comes to scarves, I quite often find myself reaching for color green. Who knows why… Anyhow, the basketweave stitch is inspired by my sweet childhood memory – a sweater that my sweet Mom made for me as a present. I loved it so much and will never forget the moment I received it.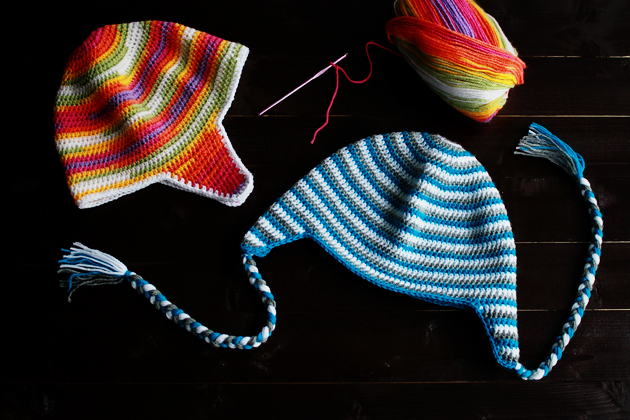 And then, I tried my hand at my first crochet earflap beanies. It's a fun project. And really easy as well. I see more of these in my life, I guess. Perhaps I'll make a pattern too.

Do you have any handmade work in progress right now? Do tell! I would love to know.

With love,
Petra