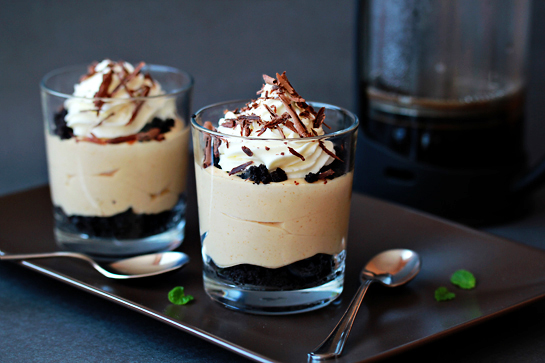 This might easily be the most sinful treat I have ever made in my whole life.
Just imagine the luscious layers of crushed Oreo cookies, peanut butter and whipped cream mixture… with some additional whipped cream and chocolate on top. Magic!
Needles to say that here, in our house, we enjoyed this dessert a lot. In between the delighted oohs and aahs we managed to agree that we are allowing ourselves to have something similar in not less than a year. The calories and the sin, you know.
And you know what? We can't wait until that day comes…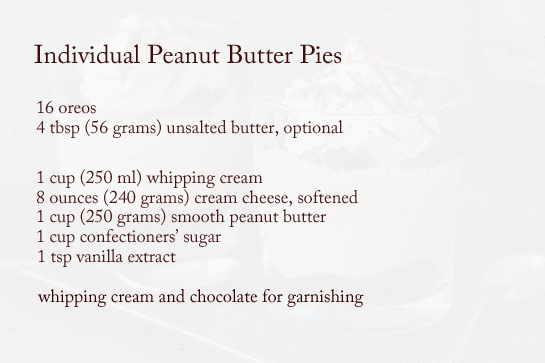 Here's what's needed for the magic to happen.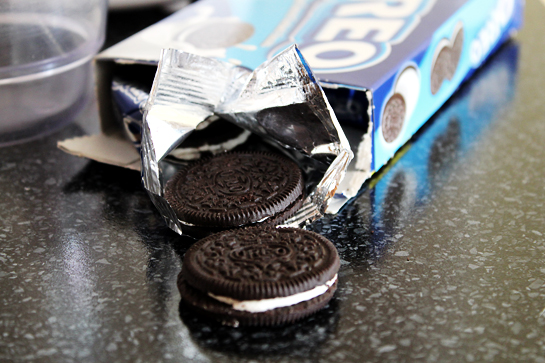 1. First, the Oreos… try to resist.
I did not.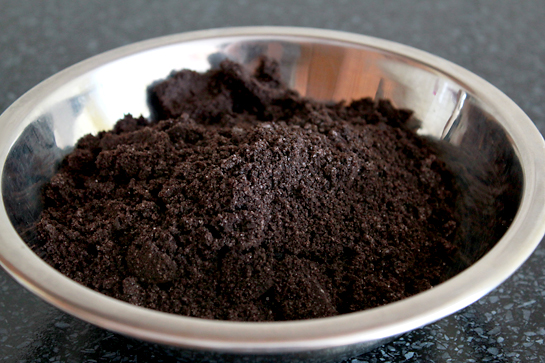 Place the Oreo cookies into the bowl of a food processor and pulse into fine crumbs.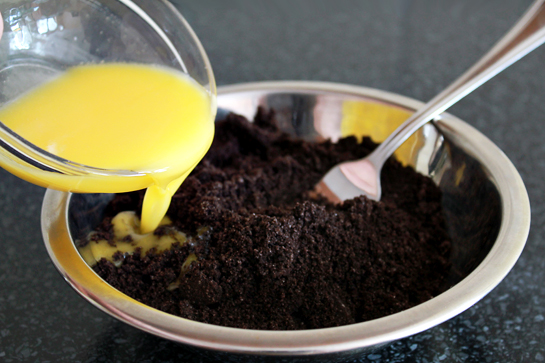 2. In a small bowl, combine the cookie crumbs and melted butter.
Although the original recipe calls for the butter, when I make this recipe next time, I will try it without the butter. I think it will taste just fine and I will reduce the calories a little.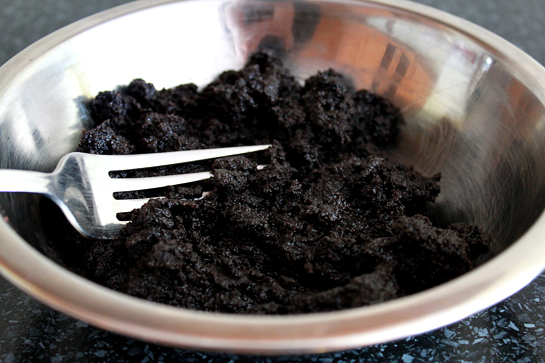 3. Stir to combine.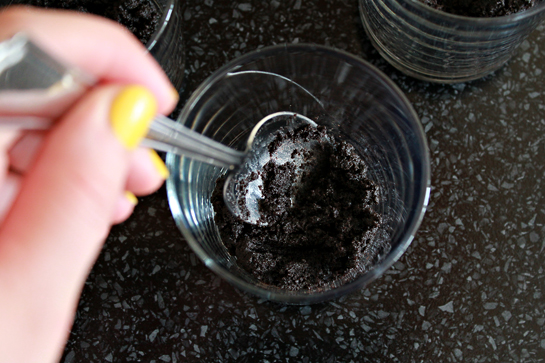 4. Evenly divide the crumbs between about five serving dishes.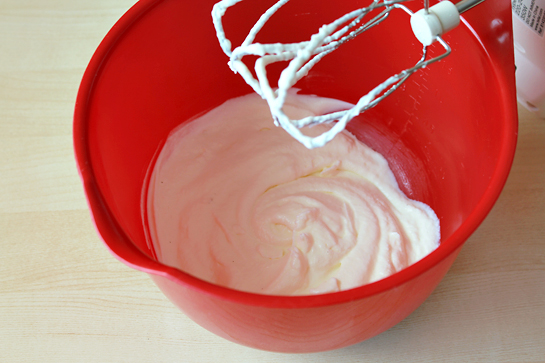 5. In the bowl of your electric mixer with the whisk attachment or in a large bowl with an electric mixer, beat the whipping cream until stiff peaks form.
Transfer the whipped cream to a small bowl and place it into the refrigerator while you prepare the rest of the filling.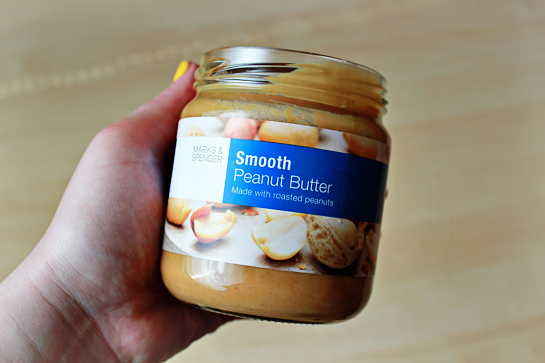 6. Now some lovely and smooth peanut butter enters the game.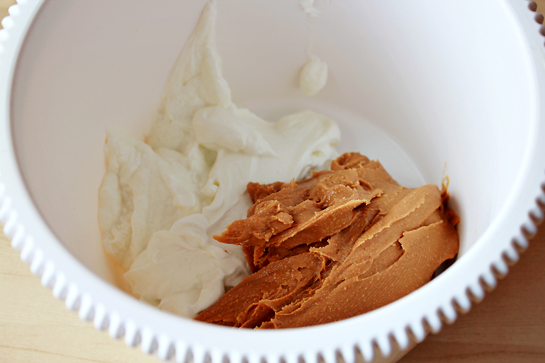 Place the cream cheese and peanut butter in the mixing bowl and beat until smooth.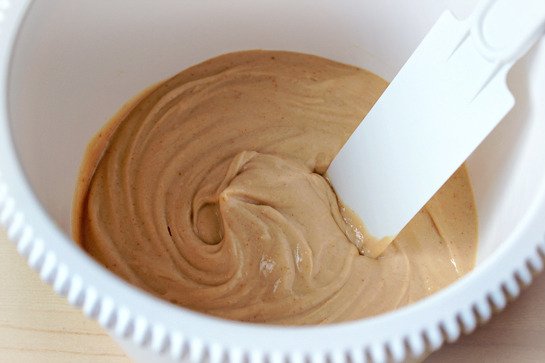 7. Then add the confectioners' sugar and the vanilla extract and beat until combined.
8. Stir the whipped cream into the filling mixture until well blended and there are no streaks.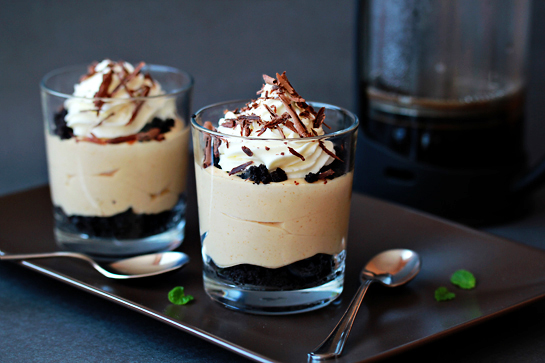 9. Evenly pipe or spoon the filling into individual serving dishes. Cover with plastic wrap and refrigerate for at least 3 hours before serving.
If desired, garnish with whipped cream and chocolate shavings.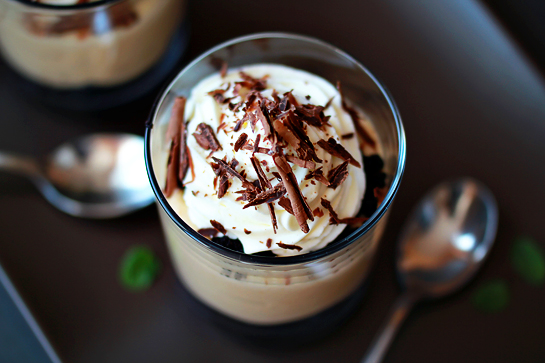 Enjoy, dear friends!
This tastes amazing!
(Recipe inspired by mybakingaddiction.com. Servings – 5.)