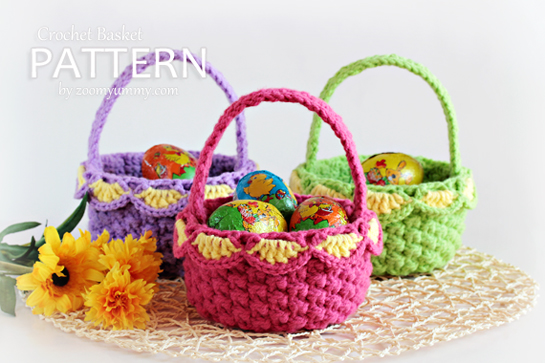 Spring is here! Spring is here!
Well… almost, but for the sake of my mental sanity, I act like it's here already.
These days I like to dive into the wonderful world of spring projects and spend the sweetest hours thinking about bright colors, sun, flowers and everything that makes this time of year so magical.
As a result of this activity, I present to you these bright and colorful CROCHETED BASKETS.
If you'd like to make them, then I have good news for you… as usual, I've put together a big, fat pattern that is packed with photos and useful tips. Just for you to enjoy.
If you are interested, you can find all the details about the pattern in MY SHOP.
Have a wonderful week,
Petra
… off to work on something new and colorful