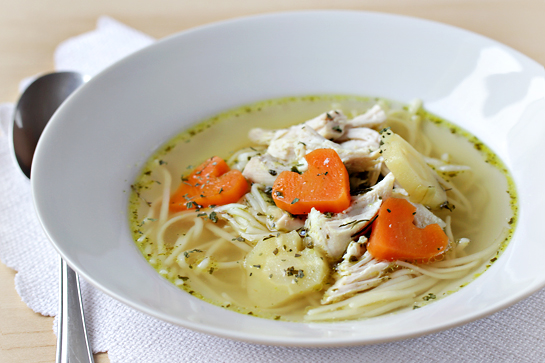 This soup is the simplest soup ever.
I think.
And that is why I love it so immensely and cook it regularly and gladly.
To make the whole soup-making process a little more exciting, I sometimes cut the vegetables into little heart shapes.
Which totally makes my day.
Try it too, it's fun…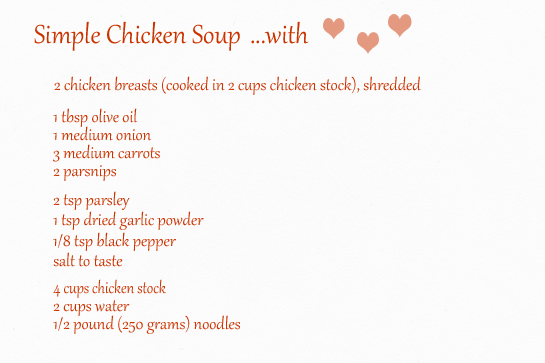 Here's what we need.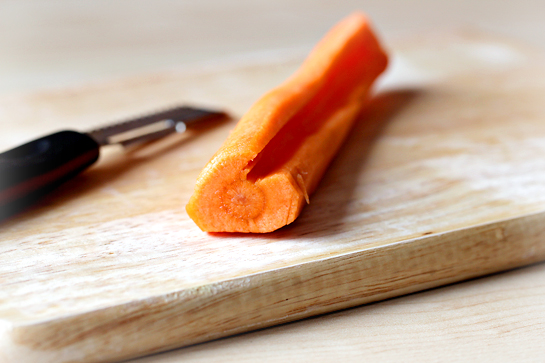 1. Using a peeler and knife, shape the carrots and parsnips into heart-resembling shapes.
As you can see, I was not in a very detail-oriented state of mind. I blame it on… on… hm… late winter… that's it – late winter blues. It's not me, it's the late winter.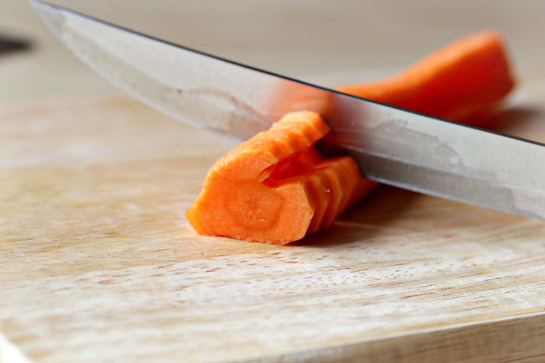 2. Now slice the carrots into little hearts.
3. Do the same thing with the parsnips, if you feel like it, of course.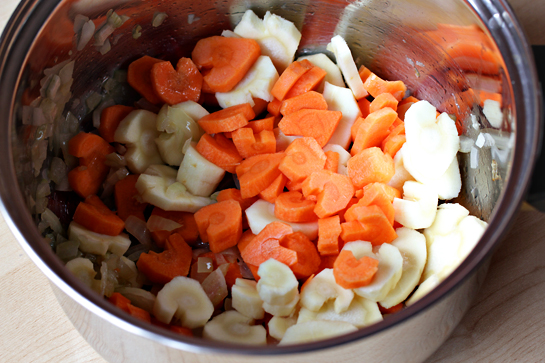 4. Dice the onion.
5. In a medium pot, over medium heat, saute the onion in olive oil until soft.
6. Add in the vegetables, chicken stock, water, parsley, garlic powder and pepper.
7. Cook until the vegetables are tender.
8. Add salt if necessary.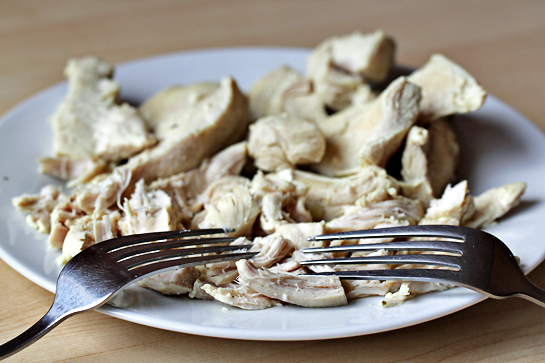 9. In the meantime, in a separate pot, cook the chicken breasts in about 2 cups of chicken stock until the meat is fork-tender.
10. Then shred the chicken.
11. Cook the noodles.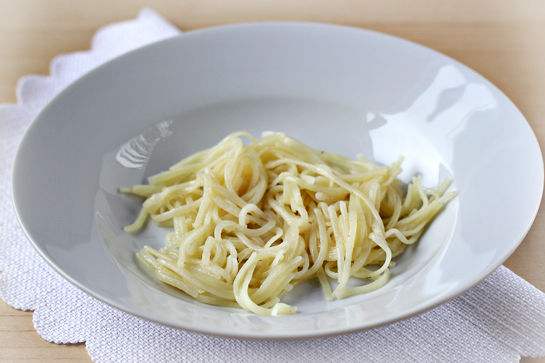 12. To serve, in each individual plate, place the desired amount pasta…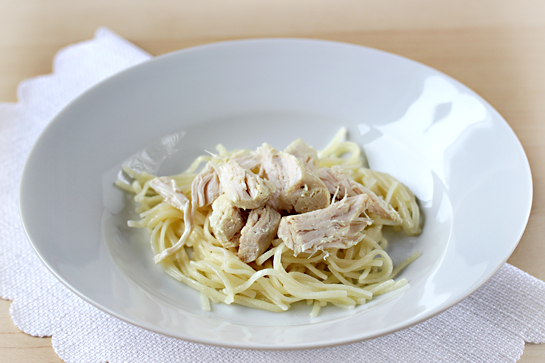 13. … chicken …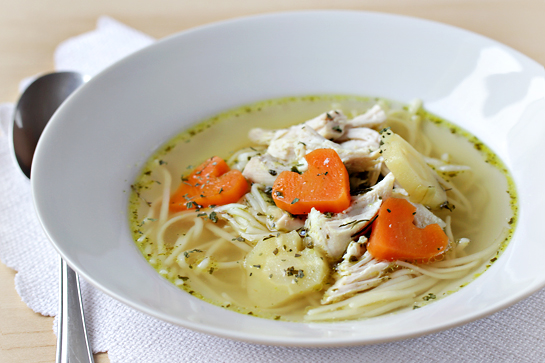 … and cover with a ladle of the soup.
Enjoy, dear friends!
Love,
Petra