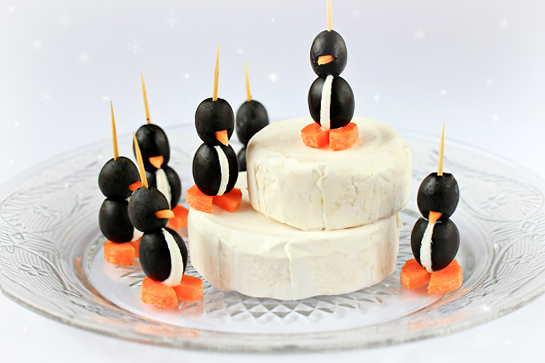 These penguins are coming to add a little more fun to your New Year's Eve party. Or any other party, of course.
I promise that these appetizers will be a big hit and your guests will love them!
Who could just say no to such cuteness?
I couldn't. That's for sure.
In addition, these cuties are ridiculously easy to prepare. All you need is some olives, a carrot, cream cheese, and a few minutes of your time. That's it!
To make them more fancy, you can add a little garlic salt or herbs in the cream cheese. That would be amazing!
Here's the step-by-step recipe…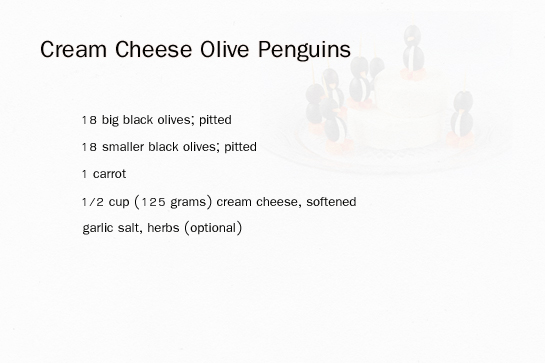 The ingredients.
1. We need big and small olives.
I found them both at Tesco.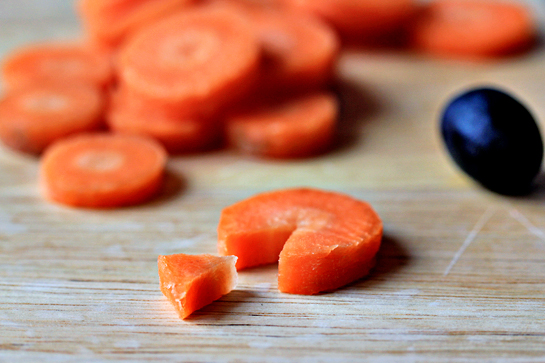 2. We also need one peeled carrot sliced into rounds. We need 18 rounds.
Cut a small notch out of each carrot slice to form feet. Save the cut out piece.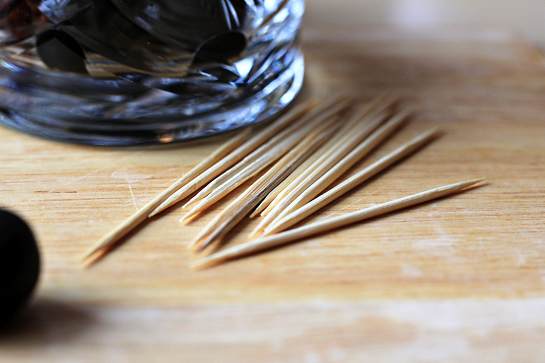 3. Toothpicks.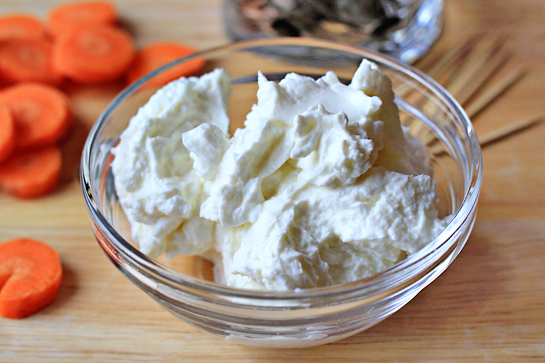 4. Softened cream cheese.
Plain or mixed with garlic salt and herbs. That is up to you.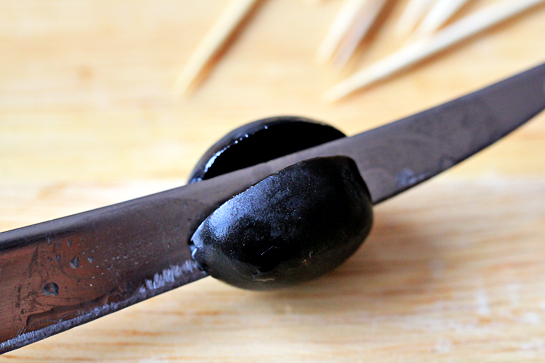 5. Cut a slit from top to bottom, lengthwise, into the side of each bigger olive.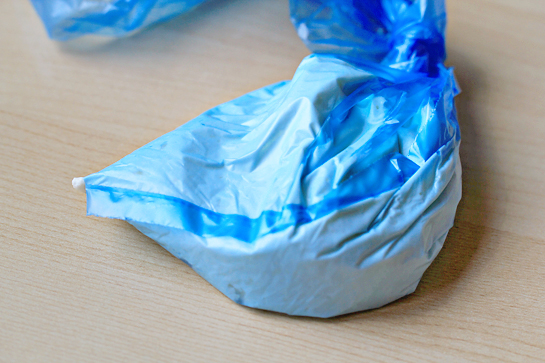 6. Use a small spoon or a pastry bag (or a plastic bag with a corner cut out)…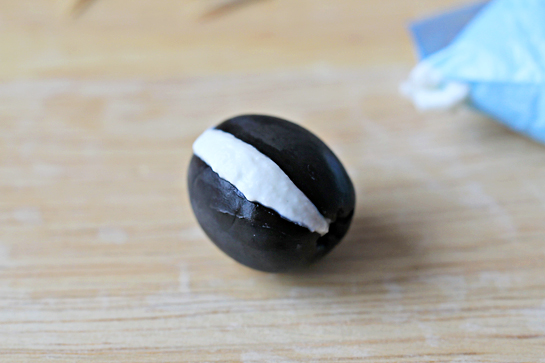 … to fill each bigger olive with cream cheese.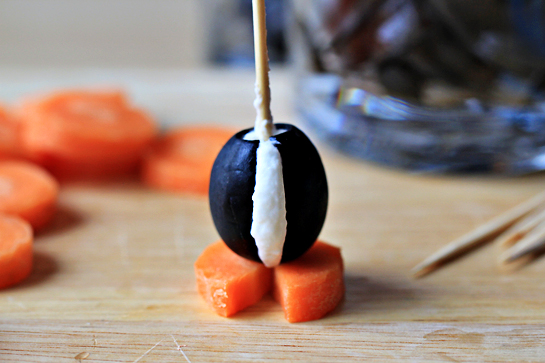 7. Place a filled olive on top of a carrot slice and secure with a toothpick.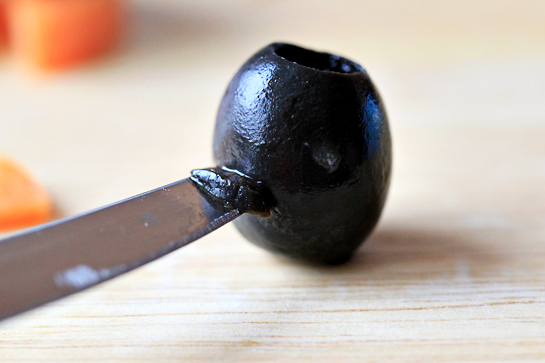 8. Then, cut a small slit into each smaller olive.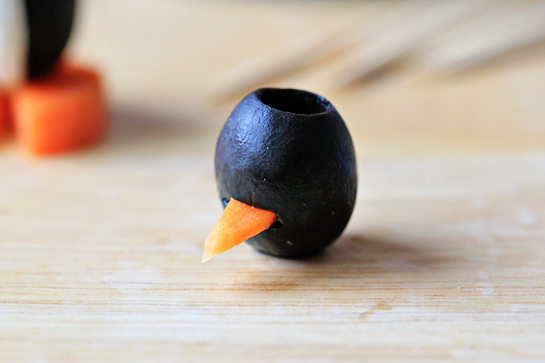 9. Press the saved cut out carrot piece into the small olive to form the beak.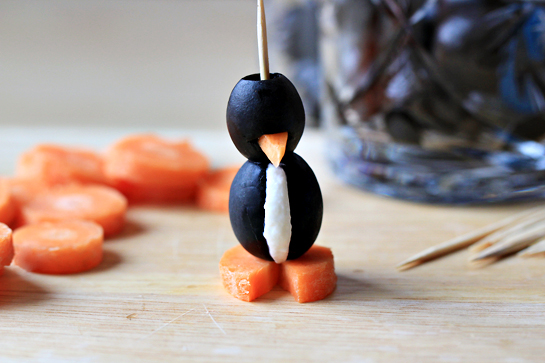 10. Set a small olive onto the large olive, adjusting so that the beak, cream cheese chest, and notch in the carrot slice line up.
And that's all! So, so simple.
Enjoy!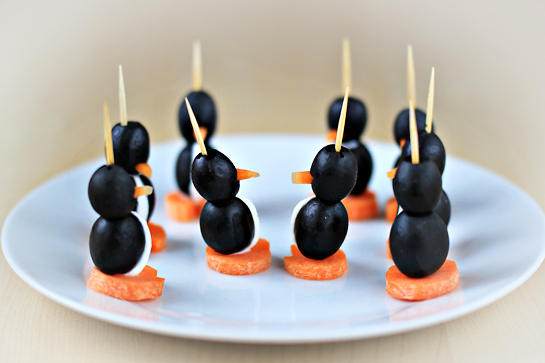 And if you do not watch the penguins for awhile, they might even start a dance battle.
See? I said they were a lot of fun!
Love,
Petra
(This recipe was adapted from allrecipes.com. Yield: 18 penguins.)