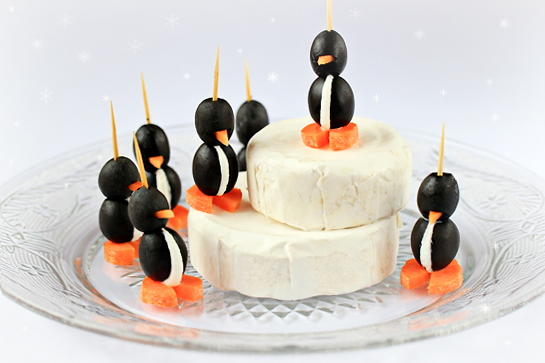 These penguins are coming to add a little more fun to your New Year's Eve party. Or any other party, of course.
I promise that these appetizers will be a big hit and your guests will love them!
Who could just say no to such cuteness?
I couldn't. That's for sure.
In addition, these cuties are ridiculously easy to prepare. All you need is some olives, a carrot, cream cheese, and a few minutes of your time. That's it!
To make them more fancy, you can add a little garlic salt or herbs in the cream cheese. That would be amazing!
Here's the step-by-step recipe…