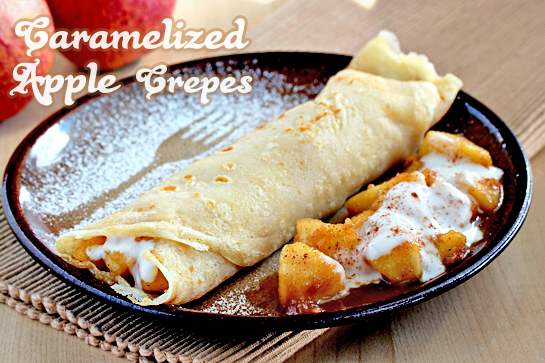 Crepes are yummy.
Fall is good.
That much I know.
And what about fall inspired crepes? 'Is that possible?' I thought.
I'll tell you what – not only it is possible, the result also is amazingly delicious!
DELICIOUS!
Sure I have the recipe for you, here it is…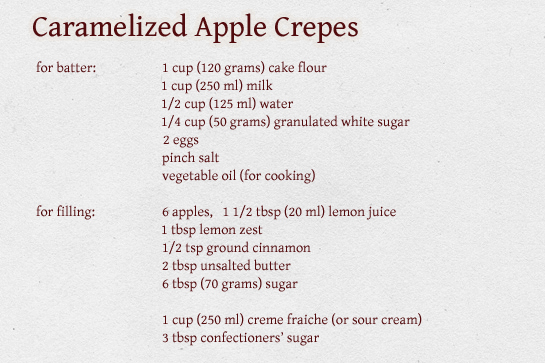 The list of ingredients.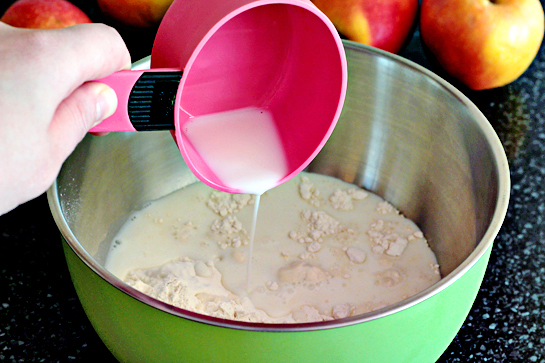 1. First, in a larger bowl, combine the flour, milk, water, sugar, eggs and salt.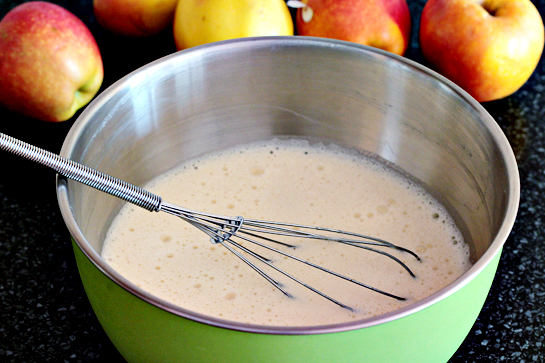 2. Whisk until well combined and there are no lumps in the batter.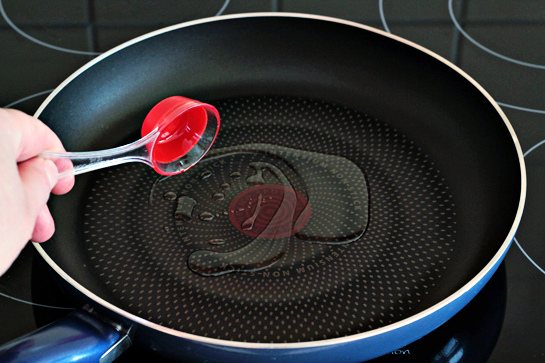 3. Heat a non-stick skillet or pan over medium-high heat.
4. Pour in about 1/2 tbsp vegetable oil.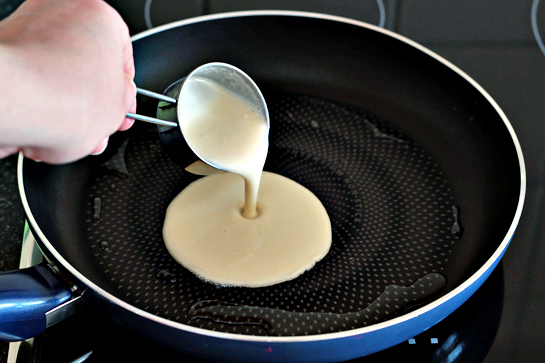 5. Carefully ladle about 1/4 cup batter into skillet.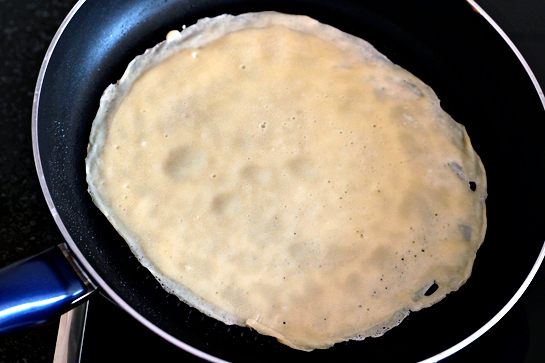 6. Rotate skillet so the batter spreads out and thinly coats the bottom of the skillet.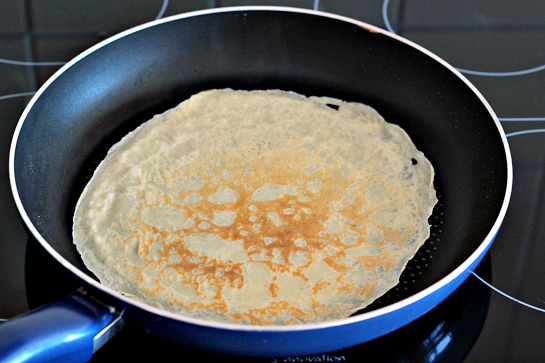 7. Return skillet to heat, and cook the crepe until edges turn golden brown and lacy, and start to pull away from the skillet. Using a knife or an offset spatula, carefully turn crepe over; cook other side until just golden.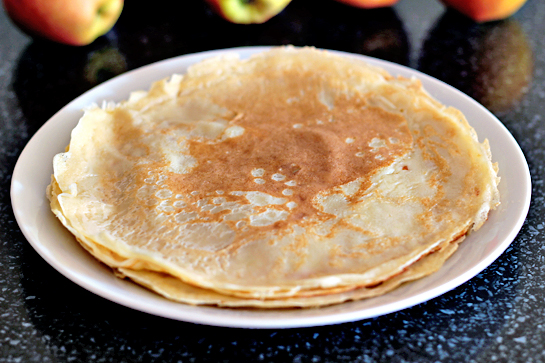 8. Slide the crepe onto a heat-proof plate.
9. Repeat with the remaining batter, stirring it before making another crepe. Stack cooked crepes on top of one another.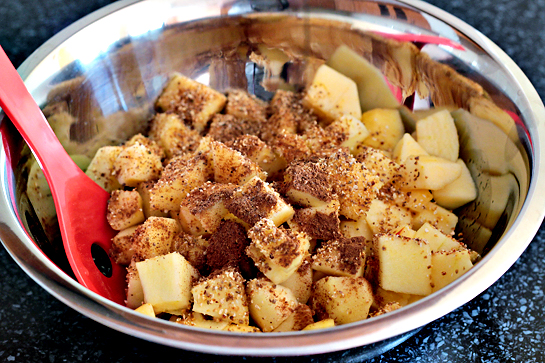 10. Peel the apples and cut them into 1-inch (2.5 cm) chunks.
11. Place the apples in a medium bowl. Add lemon zest, lemon juice, and cinnamon. Toss to coat.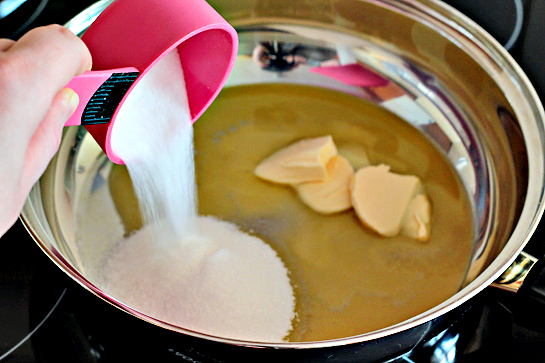 12. Melt the butter in a skillet or pan over medium heat. Add granulated sugar, and cook, stirring occasionally, …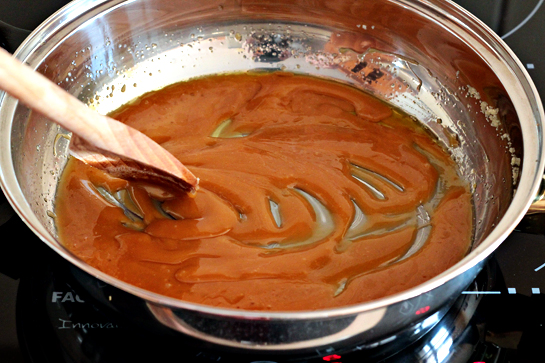 … until sugar turns amber in color. If caramel starts to get too dark, remove the skillet from heat.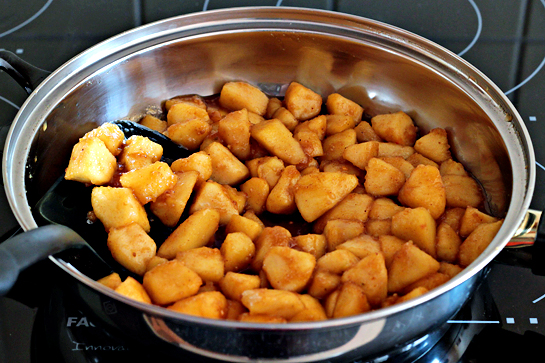 13. Add apples, and cook, turning apples over, until soft and completely caramelized. Remove the apples from heat.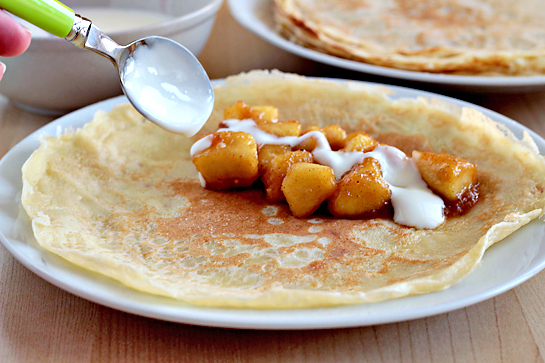 14. Combine the creme fraiche (or sour cream) with the confectioners' sugar in a bowl. Whip the mixture a little.
15. Spoon a scant 1/2 cup caramelized apples onto each crepe, and dust lightly with confectioners' sugar. Spoon the creme-fraiche mixture over the apples.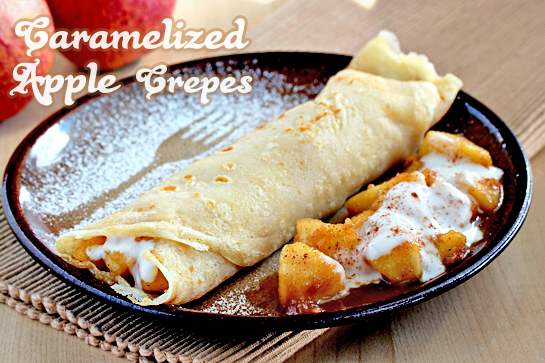 16. Fold the crepes and serve immediately.
Enjoy!
(This recipe was adapted from MarthaStewart.com. It makes 8 crepes.)