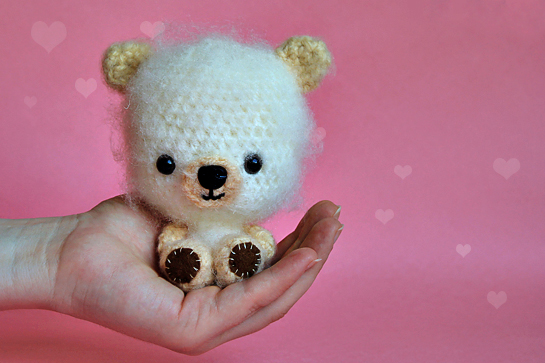 (Update: To see more of my patterns, please visit my

ONLINE SHOP

!)
If you know me just a little then you might have noticed that yarn , crocheting, and teddy bears are the loves of my life.
It was clear that these things just had to come together one day resulting in my own handmade teddies.
And I am happy to announce that the day has come.
Yippee!
So let me introduce the new babies to you: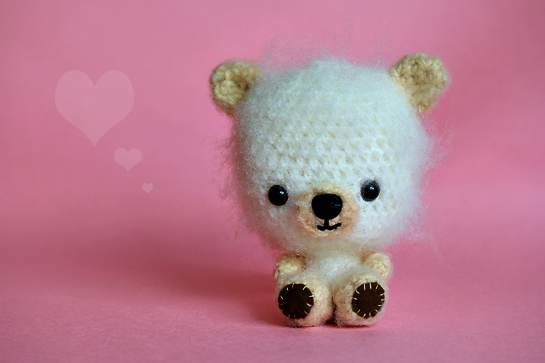 Please meet little Bo.
He loves to be hugged.
And he needs a lot of love.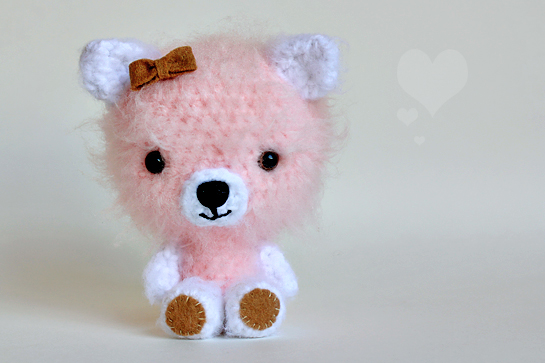 This is Lissa.
Of all things in the world, she loves wearing her bow most.
She smiles all the time.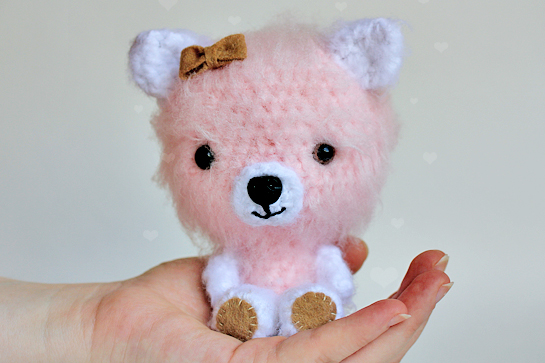 And she is tiny, too.
Both these little babies go straight into my Etsy shop. They need new homes and wish to have new adventures.
Also, my teddy making madness continues. That's for sure. I am currently finishing a bear couple that is all dressed up and ready to get married. I'll show them to you soon. They are really cute.
Till then, have the most wonderful time.
With lots of love,
Petra
(Update: To see more of my patterns, please visit my

ONLINE SHOP

!)