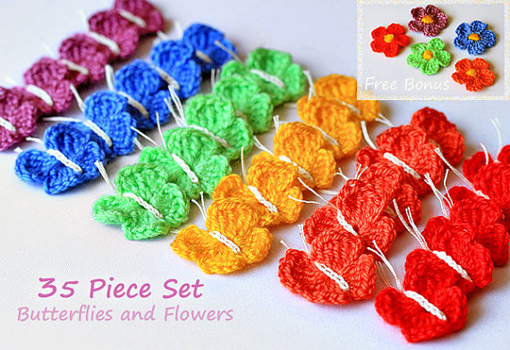 (Update: To see my original crochet patterns, please visit my

ONLINE SHOP

!)
I love butterflies.
They are colorful.
They are happy.
And they even symbolize belief in something good and beautiful that may come our way.
For all these reasons, and also for I am a real crochet maniac, I thought it would be great to make about 120 of them.
Plus 20 flowers.
I've had the best time ever!
The butterflies and flowers have found their place in my newly opened shop.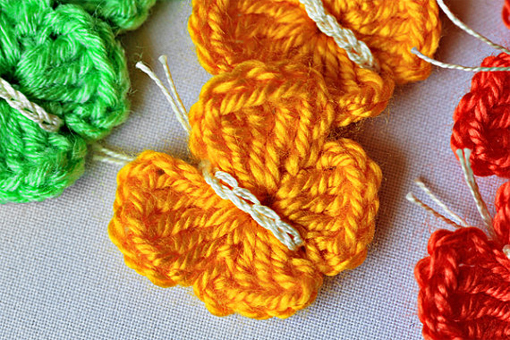 They are waiting there for a crafty person to adopt them and use them in some super cute project.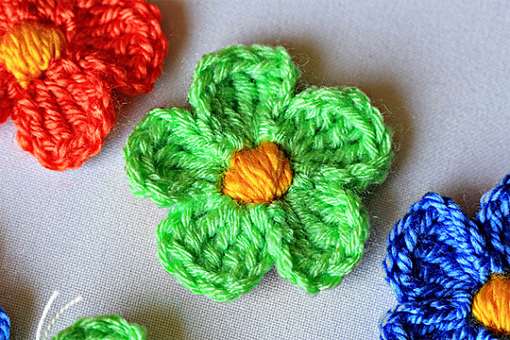 Enjoy!
Love,
Petra
P.S.: Tomorrow we are leaving for a super-fun-four-day holiday. I can't wait. I've been waiting for that holiday for ages. As usual, I am planning to take a zillion pictures. At least! And I will sure share the cutest of them here with you.