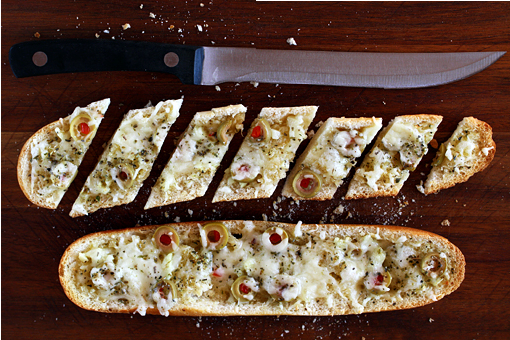 There's been a lot of fun in my kitchen this week.
Of course, I will show you all the creations in the upcoming posts.
Among the things that I have made or plan to make this week there's garlic bread, cauliflower casserole, orange-vanilla popsicles, strawberry cheesecake and also a special surprise that has something to do with Friday's GIVEAWAY.
So stay tuned!
And now back to the 'Garlic Cheese Bread'.
Have you ever tried making your own garlic cheese bread?
Well, you definitely need to give it a try.
It's the best thing ever!
Because it's easy.
And it has a magical ability to make your soul happy!
And because when you make it you'll get rewarded by a wonderful crispy piece of fragrant and flavorful heaven.
Need I say anything more?
Please, have a look at how I made this finger-licking treat…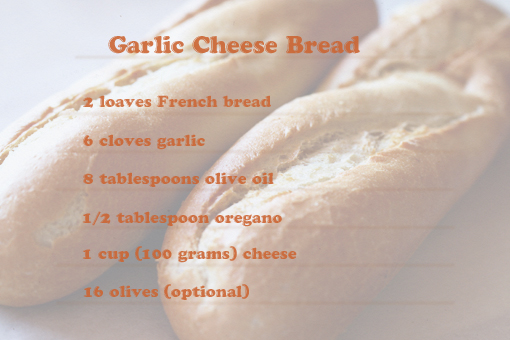 These are the ingredients I used.
The olives and oregano are optional but if you use them you'll be glad you've done so.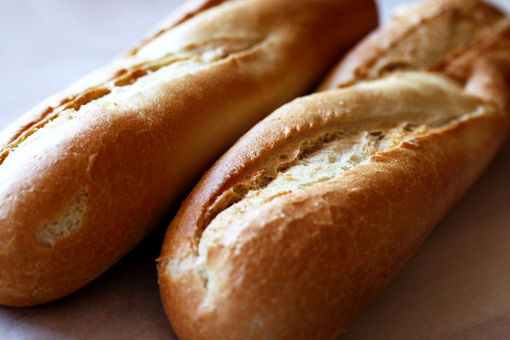 First, you need two loaves of French bread.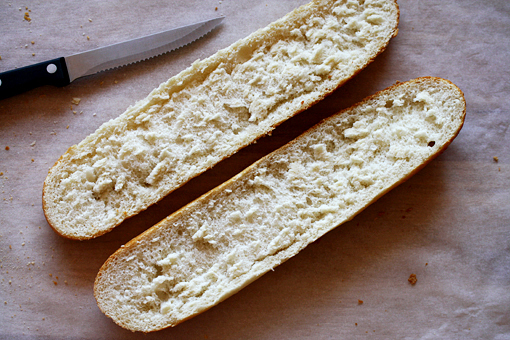 1. Preheat the oven to 350 degrees F (175 degrees C).
2. Split the loaves in half lengthwise.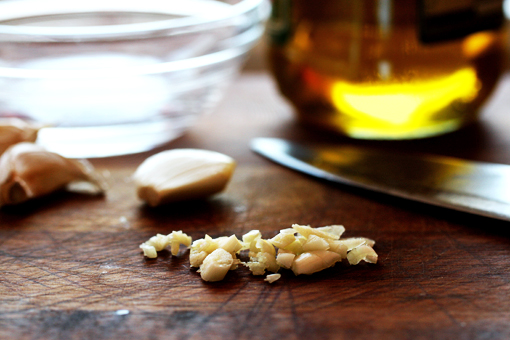 3. Now peel and chop the garlic cloves finely.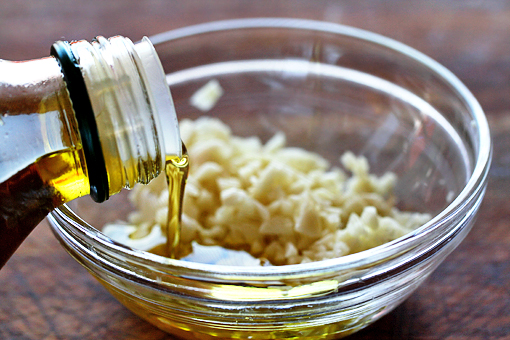 4. Place the garlic into a bowl, add the olive oil…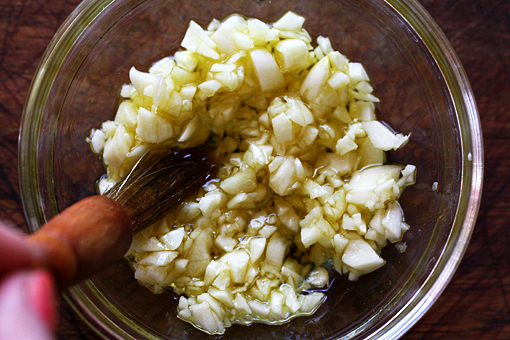 5. … and mix.
I love garlic!
Have I told you that once I almost killed my brother-in-law with the amount of garlic I'd served him for dinner?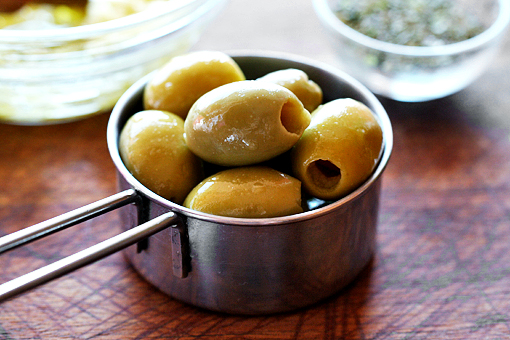 These are the olives I used.
You can use any kind of olives you like – I decided to go for the ones with sweet pepper inside.
Just because I liked the way they looked.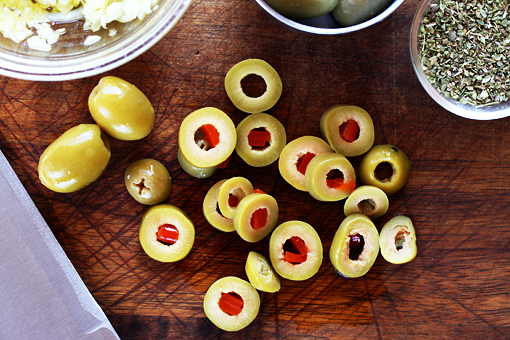 6. Slice the olives.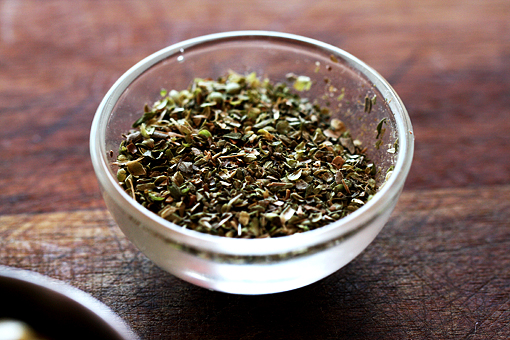 This is dried oregano trying to look its best for the picture.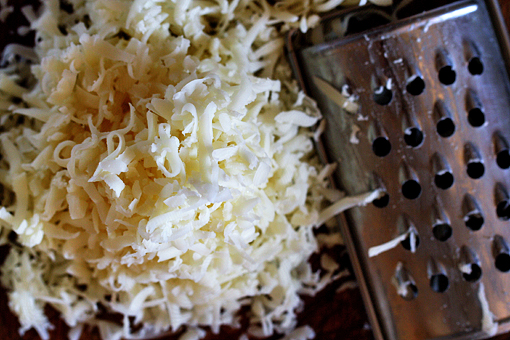 7. Grate the cheese.
Again, use any kind you like. Edam, Cheddar, Monterey Jack, Parmesan.
Or use all of them.
See? I'm so liberal when it comes to cooking – no strict rules really. To me it's all about having fun and about the current content of the fridge. Because that's what's really important, right? To empty the fridge.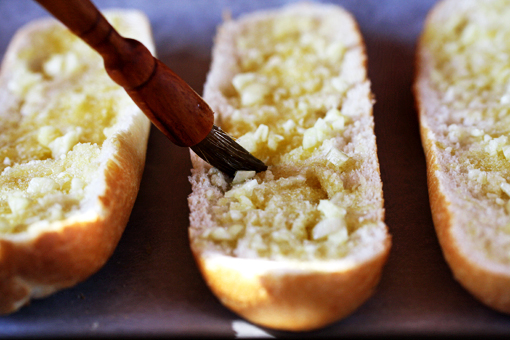 8. Now that we have prepared everything we can start taking care of the bread loaves.
Line a larger baking sheet with parchment paper and place the loaves onto it – cut side up.
9. Spread 1/4 of the garlic/oil mixture over each bread.
10. Scatter the olives over the top.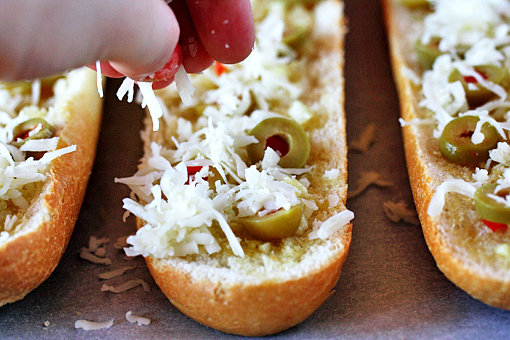 11. And sprinkle generously with the cheese and the oregano.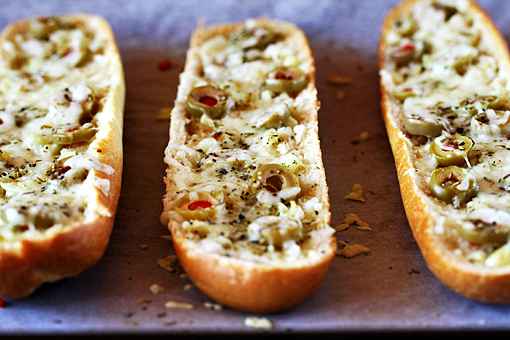 12. Then pop the baking sheet into the oven for about 10 minutes.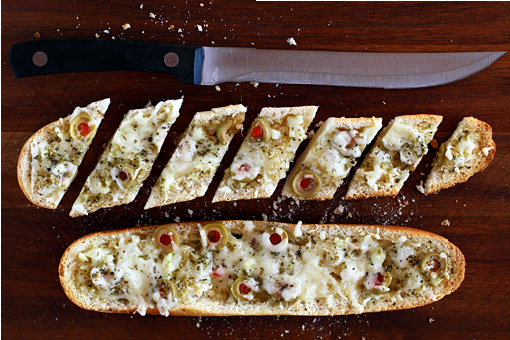 13. Remove the loaves from the oven and cut them into smaller pieces…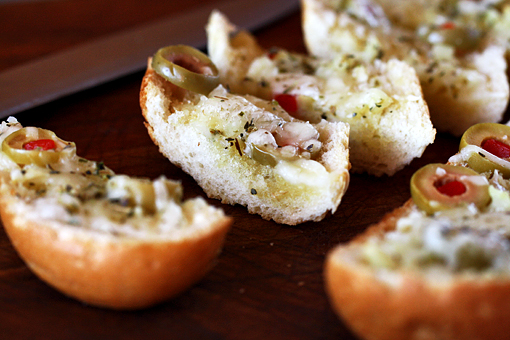 … and enjoy…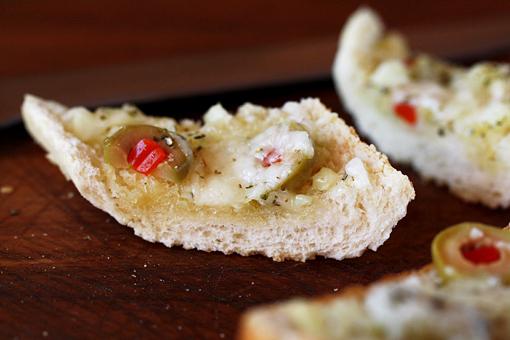 … and enjoy!