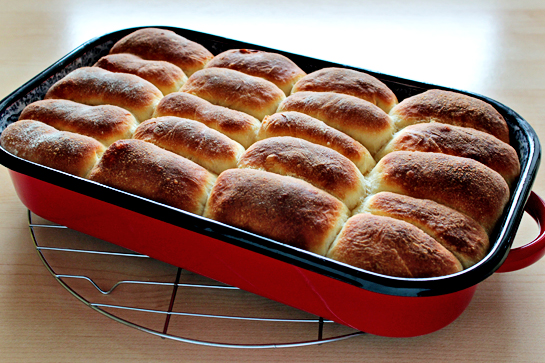 The title of this post might be one of the strangest titles I have ever used.
So let me make it clear to you.
The word 'buchty' is a plural form of a word 'buchta'. So there's one buchta, and there are two or three buchty.
Fun, ha?
Okay, that did not really make things more clear. So let me tell you a bit more. The word buchta or buchty not only sounds fun but it really exists.
Whoa, right?
Actually, it is a proper word of my native language, which is Slovak and it is spoken by a couple of people who live in Slovakia (a small country in the very heart of Europe). When these people say buchta you now know they are talking about a wonderful baked jam-filled bun that many of them are kind of addicted to.
The fact is that not only me but many generations of my ancestors grew up on this delicious and simple dessert. It is been here for hundreds of years, and we've all loved it, so who knows, maybe you will like it too.
Frankly, I am sure you will…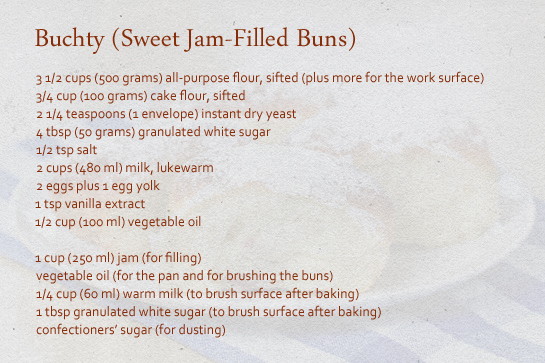 Here's what we need to make our own buchty.
I just love using that word in English text.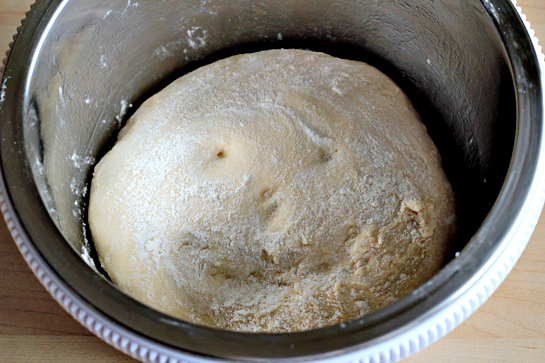 1. First, in a large bowl, combine the dry ingredients (the all-purpose flour, the cake flour, the instant dry yeast, the sugar, and the salt).
2. Add the lukewarm milk (2 cups – 480 ml), the eggs and egg yolk, the vanilla extract, and the vegetable oil.
3. Knead, either by hand or with your electric mixer, until the dough is smooth and less sticky.
The dough should be somewhere between firm and runny, so you can use a little more milk or a little more flour to make it look alright.
For the sake of tradition, I kneaded the dough by hand and it took me about 15 minutes to get the consistency I liked.