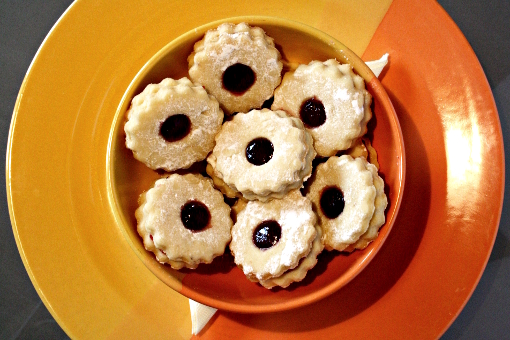 Do you feel like sandwich cookies with jam filling today?
Then let's prepare some CAT'S EYES.
They are very delicious, easy and fun to make.
~~~
Ingredients
1 3/4 cups (240 grams) all-purpose flour
1/8 teaspoon salt
2/3 cup (150 grams) unsalted butter, softened
2 teaspoons vanilla extract
3/4 cup (80 grams) confectioner's sugar
2 egg yolks
2 teaspoons lemon zest
jam (any flavor you like; stronger is better)
~~~
1. Preheat your oven to 350 F (176 C).
2. Line a baking sheet with parchment paper.
3. Mix the flour with sugar and salt (set aside some sugar for sprinkling).
4. Add the egg yolks, butter, vanilla extract and lemon zest to the mixture.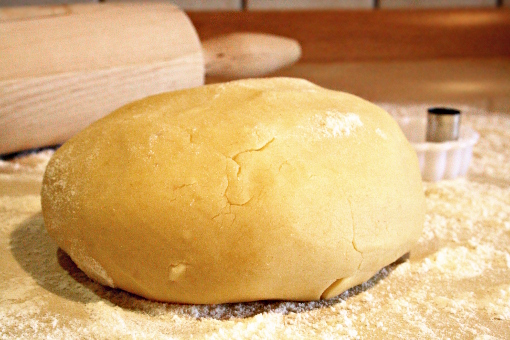 5. Mix by hand until you form a ball.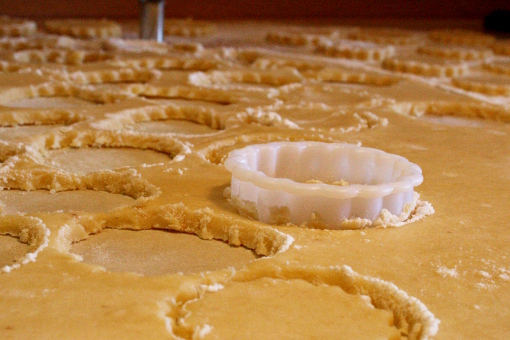 6. On a floured surface roll out the dough to about 1/4 inch (1 cm) thickness.
Using a round cookie cutter cut out the dough.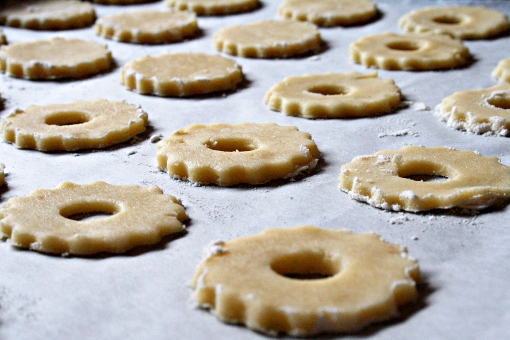 7. Place the cookies on the prepared baking sheet.
Use a smaller cookie cutter to cut out the centers of HALF of the cookies on the baking sheet. (You will be sandwiching two cookies together and there will be a small "window/eye" in the top cookie so you can see the jam underneath.
Re-roll any scraps and cut out the cookies.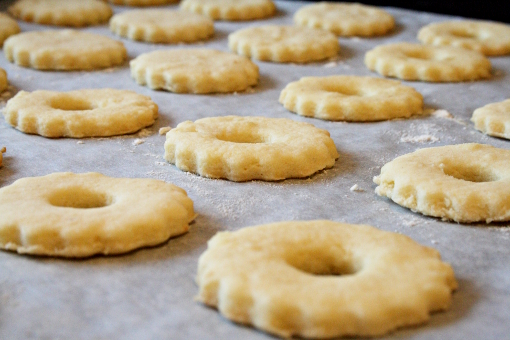 8. Bake for 9 minutes or until very lightly browned.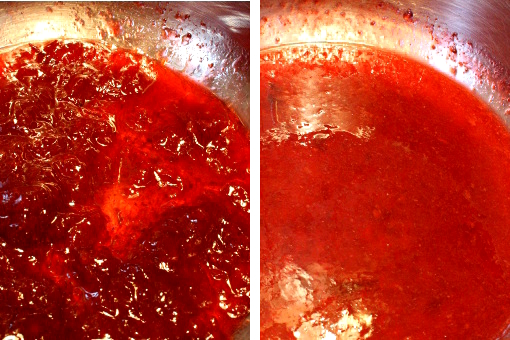 9. While the cookies are cooling place the jam in a small saucepan and heat gently until it becomes smooth.
Let cool.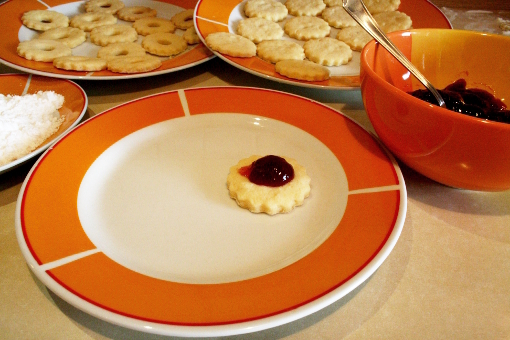 10. Spoon about 1/4 – 1/2 teaspoon of jam on the full cookie.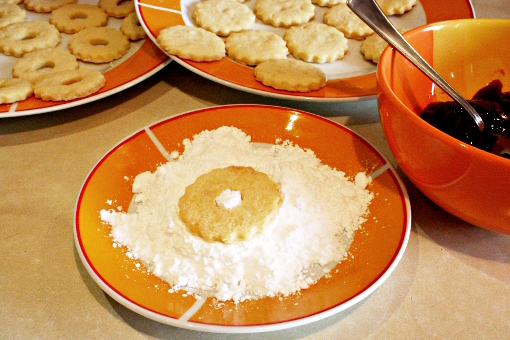 11. Roll the top side of the upper cookie in the confectioner's sugar.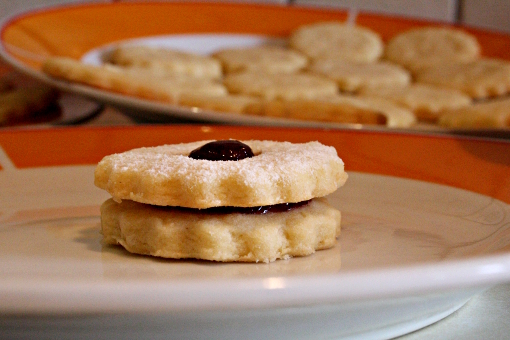 12. And sandwich the two parts together gently.
Enjoy dear friends!