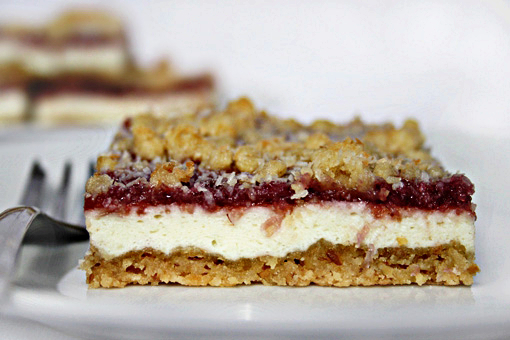 I've realized that cream cheese seems to have some strong magical power over me these days.
See? It got me again, the cream cheese.
And you know what?
I'm really glad for that.
Because these bars, THESE BARS.
They are GORGEOUS.
Just imagine a piece of heavenly cake where cream cheese meets raspberries, almonds and coconut and you might get some distant drooling idea what I'm talking about.
To know perfectly what I mean you have to – HAVE TO – make them.
You'll be happy, I'm tellin' ya!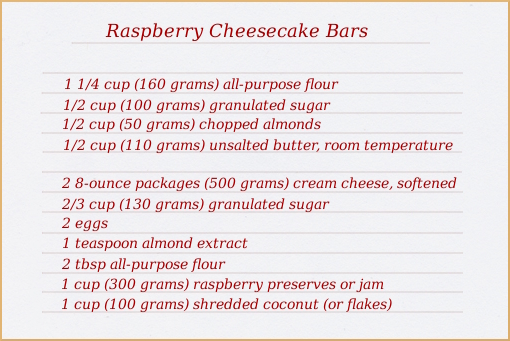 These are the ingredients.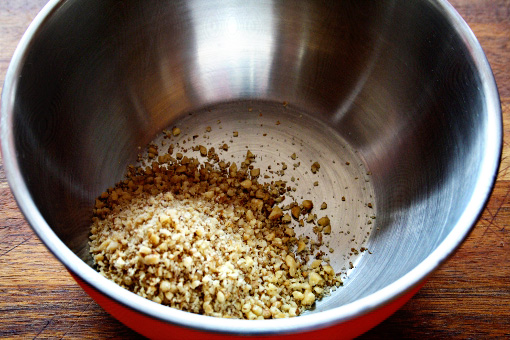 1. Let's start by chopping  the nuts.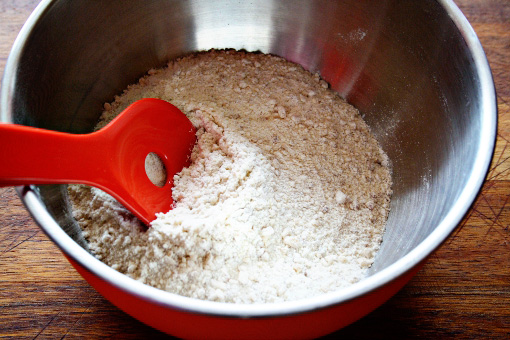 2. In a larger bowl combine the nuts with the flour (1 1/4 cup – 160 grams) and the sugar (1/2 cup – 100 grams).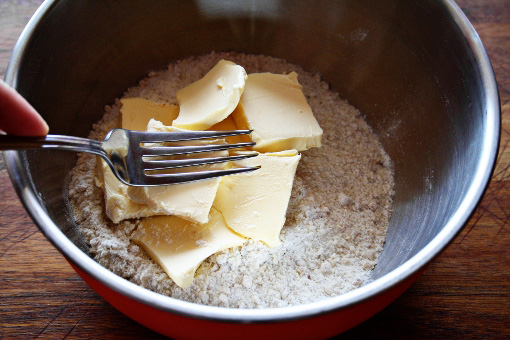 3. Then add the butter and using a pastry cutter (or a fork) combine the mixture until…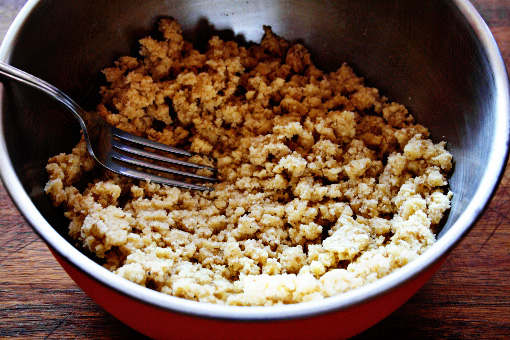 … it resembles crumbs.
4. Set aside one cup crumb mixture.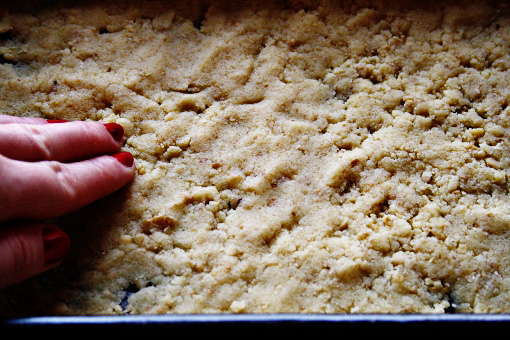 5. For the crust, press the remaining crumb mixture into the bottom of a 13x9x2-inch (33x23x5 cm) baking pan.
6. Bake in a 350 degree F (175 degree C) oven for 12 to 15 minutes or until the edges are golden.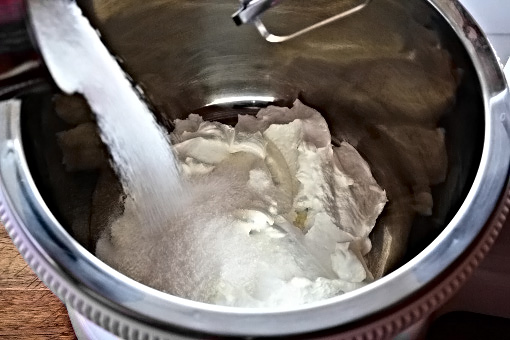 7. Meanwhile, in the bowl of your electric mixer, combine the cream cheese with the sugar (2/3 cup – 130 grams).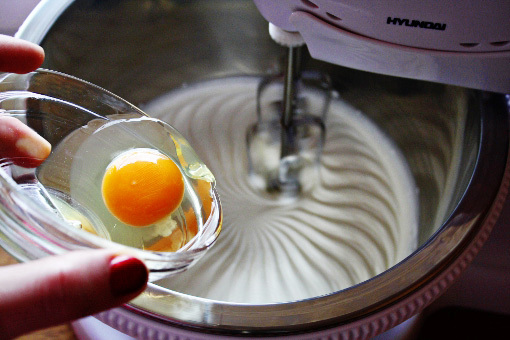 8. Then beat in the eggs – one at a time – making sure to beat well after each addition.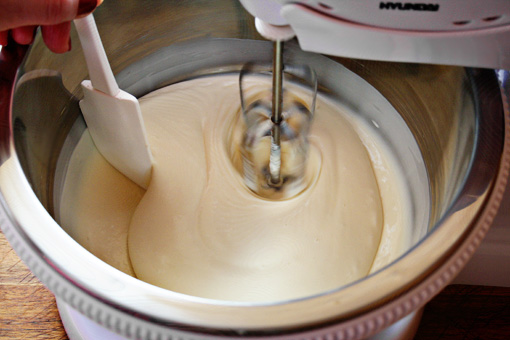 9. Add the almond extract and scrape down the sides of the bowl every now and then.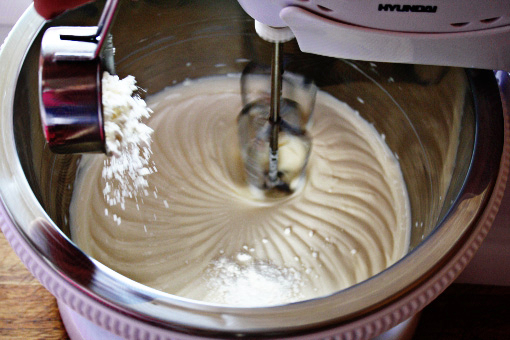 10. Add the 2 tablespoons flour and mix again shortly.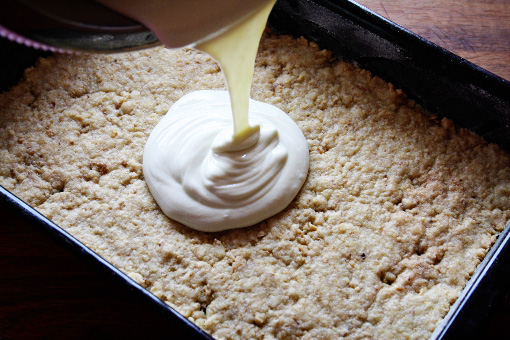 11. Pour over the hot crust…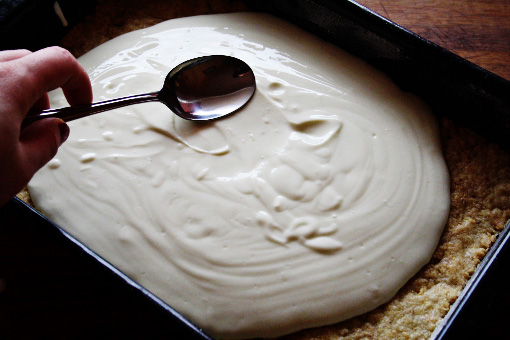 … and using a spoon or an offset spatula (if you are a big girl/boy) spread the mixture…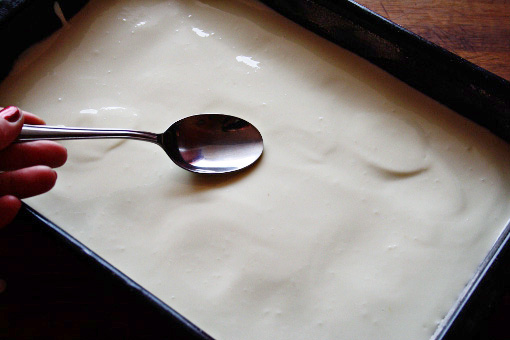 … to achieve smooth and even surface.
12. And back into the oven it goes to bake for another 15 minutes.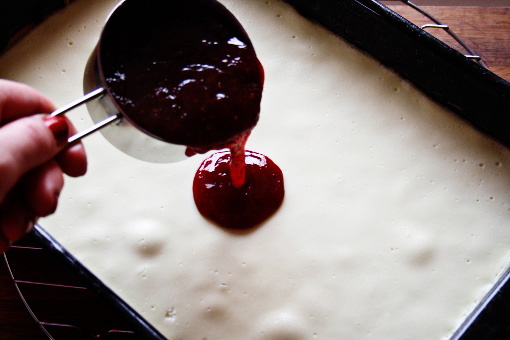 13. Remove from the oven.
14. Pour the preserves over the hot cream cheese layer…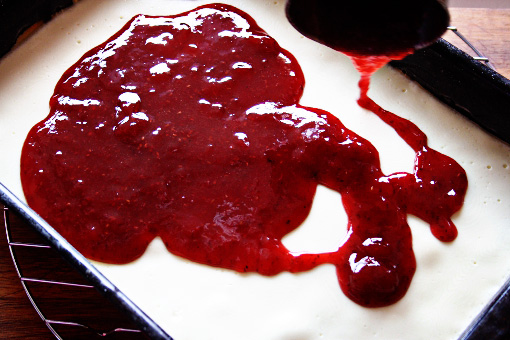 …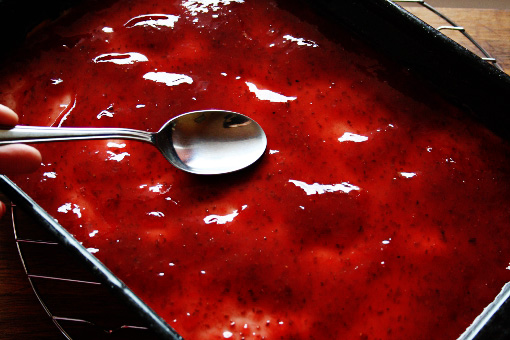 … and even out the surface.
( I placed the preserves into the microwave oven for a couple of seconds to make the mixture warmer and more liquid.)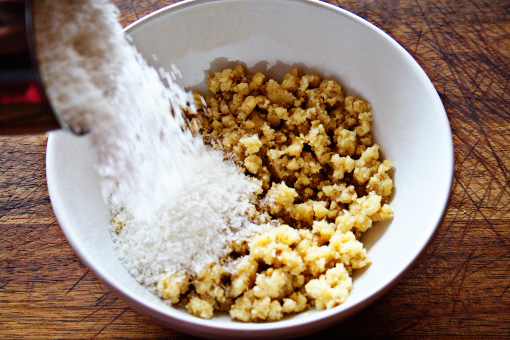 15. Now back to the one cup crumbs that we have set aside.
Mix them with one cup coconut.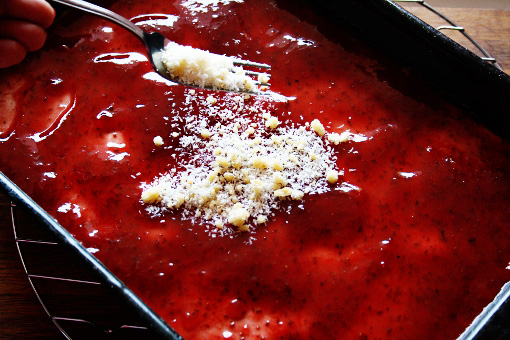 16. Sprinkle the crumbs-coconut mixture over the preserves.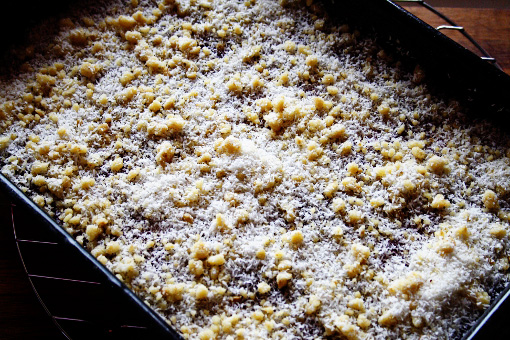 Like this.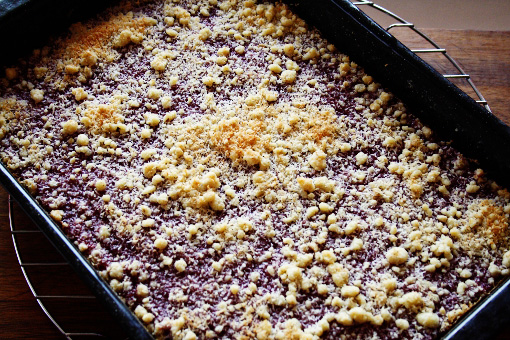 17. And bake for another 20 minutes.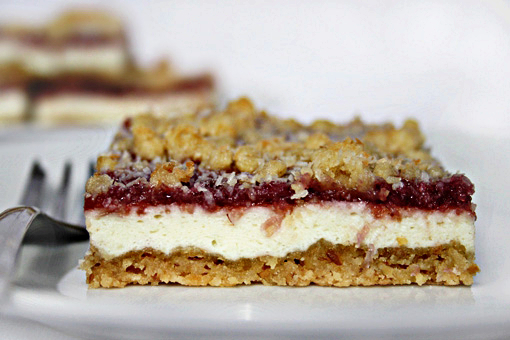 18. Remove from the oven.
19. Cool in the pan on a wire rack.
Chill in the refrigerator for 3 hours before cutting into bars.
Store in the refrigerator.
And most importantly – enjoy, dear friends!