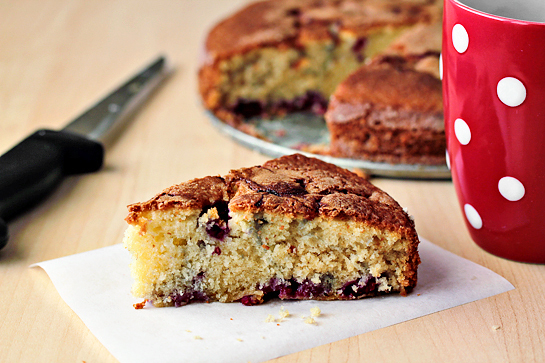 Hi and welcome to another sweet feast, dear friends.
I've made a Raspberry Buttermilk Cake for you today. Isn't it just a lovely way to start a new week? Oh yes, I see you nodding in agreement. It seems I know my readers a little.
So what's this cake about?
First of all, it is amazingly delicious and very simple to make – the perfect cake with your morning coffee (or the one in the afternoon). The buttermilk makes it tender in texture, which is nicely balanced with sugary crunch on top. It is full of juicy raspberries, but you could easily substitute the raspberries with any berries you pick up at the farmers market – blueberries, blackberries, strawberries – whichever make you happy.
Sounds yummy, right? I know.
I guess it is time to start baking. Just let me show you how…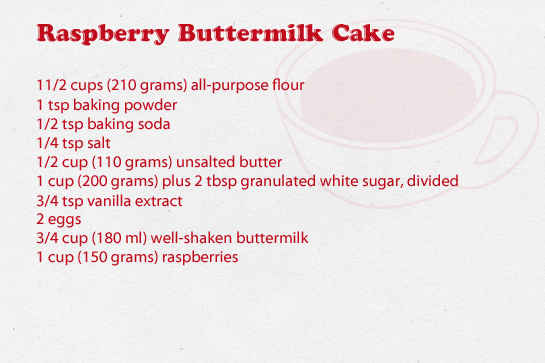 Here's our list of ingredients.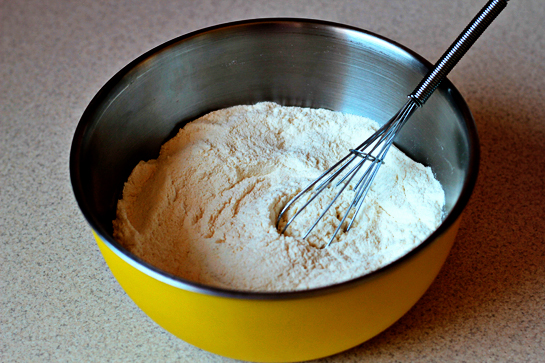 1. First, preheat the oven to 355°F (180 °C) with rack in the middle. Butter and flour a 9-inch round cake pan.
2. In a smaller bowl, whisk together the flour, baking powder, baking soda, and salt. Set aside.