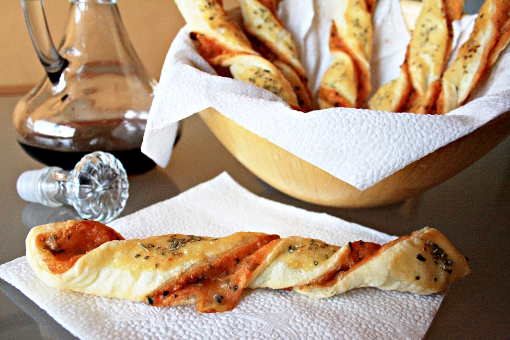 I find these cuties to be a great choice for appetizers.
Your guests will surely love them!
The story of me finding the inspiration to prepare them starts on our recent vacation in Hungary.
Actually, I saw it on TV while trying to fall asleep in a hotel.
Kids were preparing them with a little help from some lovely lady.
But the kids made their own dough.
And I didn't.
The kids DID.
~~~
So you need:
1 package of  that puff dough I was talking about
as much ketchup as you like
as much hard cheese as you like (the stronger in flavor the better)
as much oregano as you like (fresh or dried)
1 egg to spread on top
~~~
1. Preheat an oven to 350 F (176 C).
2. On a floured surface roll out the thawed dough into a rectangle shape.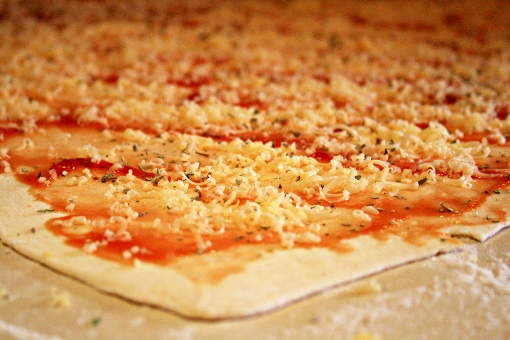 3. Spread ketchup over the surface.
Sprinkle with grated cheese and oregano.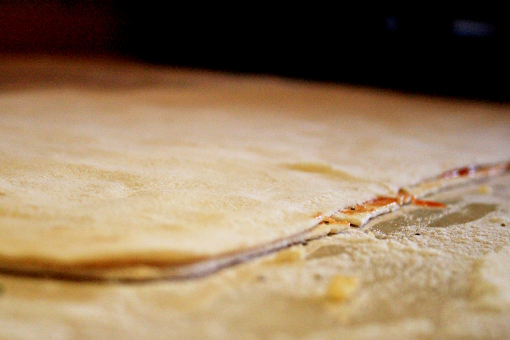 4. Divide the sheet of dough visually in half and fold it over to form two layers.
Roll gently with a rolling pin to seal.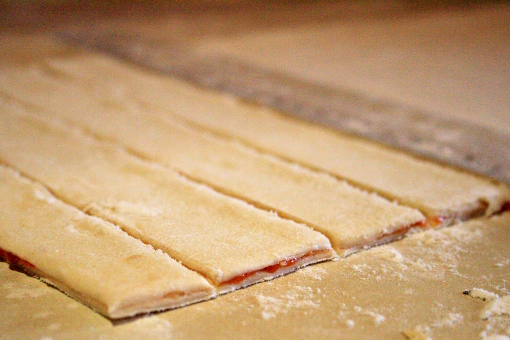 5. Cut into 1 1/4 inch (3 cm) strips.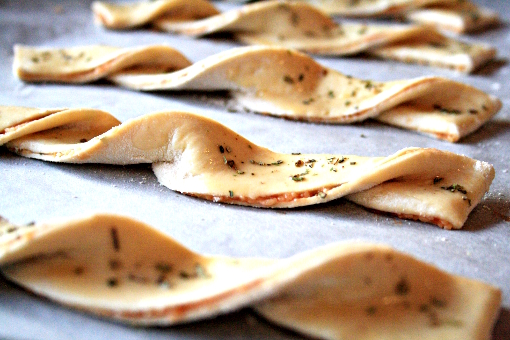 6. Twist the strips.
Place them on a baking sheet, pressing down the ends.
Brush the pastries with the egg mixture and sprinkle lightly with oregano.
7. Bake for 13 minutes or until golden brown.
Remove the pastries from the baking sheet and let cool on a wire rack.
Bon Appetit!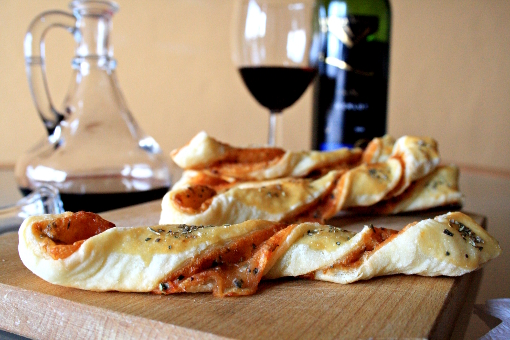 Enjoy!
If you'd like to see more of my posts, click THIS.