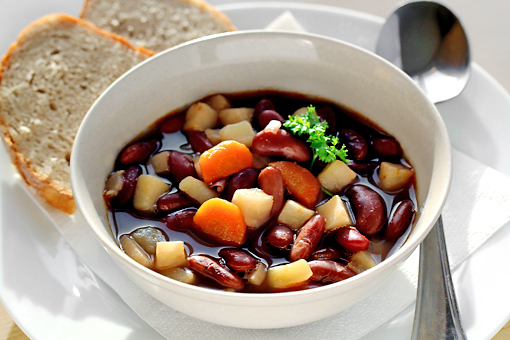 This soup is super yummy.
It's one of my all-time favorites, actually. This one and a wonderful lentil soup that I am going to prepare for you soon as well.
The vivid and optimistic colors of this soup are a pleasure to look at and its high content of vitamins and fiber means that this gorgeous soup is a powerful health bomb.
Your body will be thankful if you make it.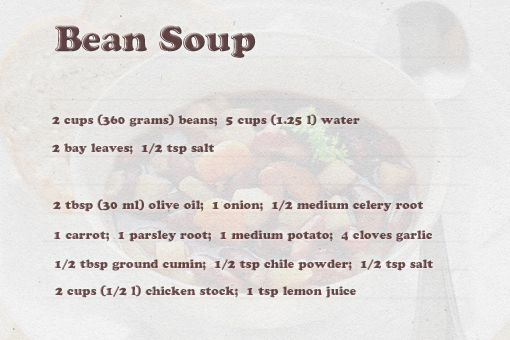 These are the ingredients.
I'd like to let you know that if you don't have or can't find parsley root anywhere there's no need to pull out your hair. You can replace it with about 3 tablespoons of chopped leaf parsley.
Also the celery root (celeriac) can be replaced with about 3-4 chopped celery stalks.
No problem at all.
1. To prepare your own delicious bean soup, first rinse the beans, place them in a large bowl and cover with four times their volume of water. Leave the beans to soak for at least 6-8 hours, overnight is even better.
2. When the beans are soaked, drain the soaking water and rinse them.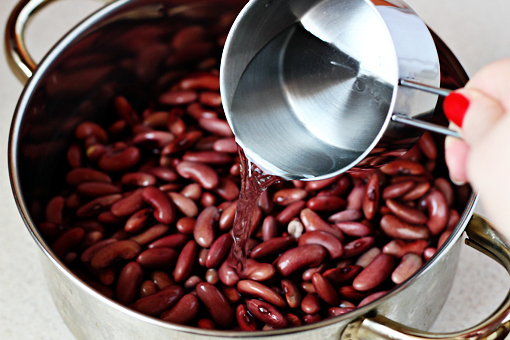 3. Place the beans into a large pot and add 5 cups (1.25 l) water.
4. Then add 2 bay leaves and 1/2 teaspoon of salt.
5. Bring to a boil, reduce heat to a low simmer, cover and let cook for about 1 hour and 15 minutes or until beans are tender.
The length of this process also depends on the variety of beans you are using. The larger the beans the longer the cooking time. I was using large red beans and they needed about 1 hour and 15 minutes.
6. When the beans are cooked remove the bay leaves.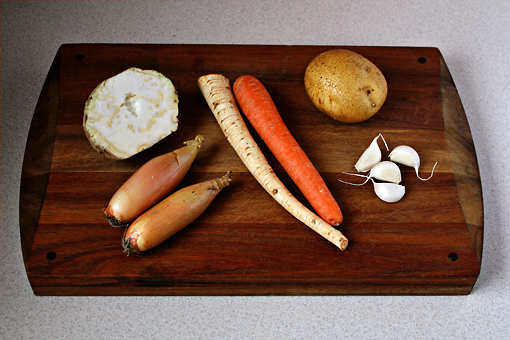 7. In the meantime (while the beans are cooking), you can prepare your vegetables.
What we have here is the celery root, onion (I am using shallots here because life gets interesting sometimes and you might not find onions in your fridge but you don't give up on your dream anyway), parsley root, carrot, potato and garlic cloves.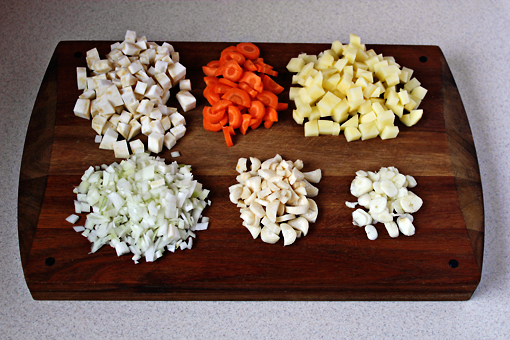 8. Here are the vegetables again. This time nicely cleaned and sliced, chopped and diced.
The celery and the potato were diced.
The carrot and parsley root were cut in half lengthwise and then sliced into little crescents.
The garlic was sliced and the shallots were chopped finely.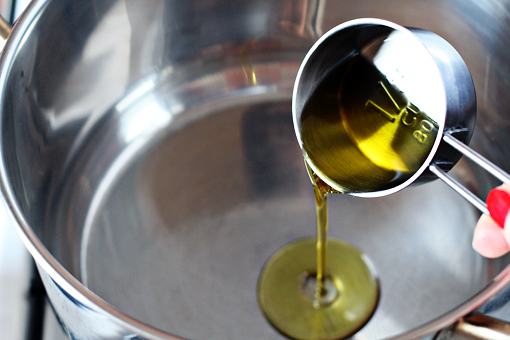 9. Now pour the olive oil into a large pot and heat it until hot.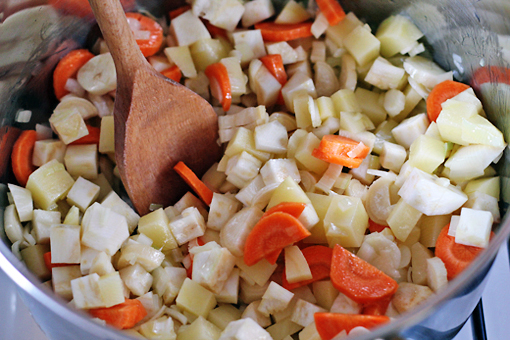 10. Add the vegetables (except the garlic).
11. Add 1/2 teaspoon of salt and cook your vegetable mixture over medium heat for about 10 minutes, stirring occasionally.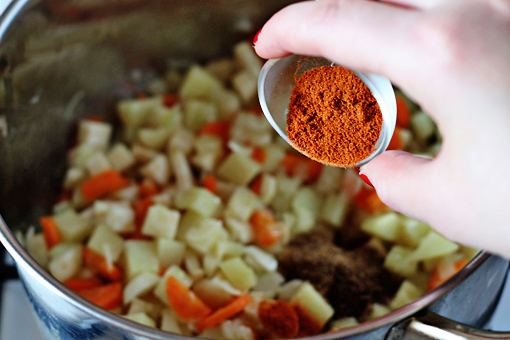 12. Add the ground cumin, chili powder, and garlic. Cook for another 2 minutes, stirring constantly.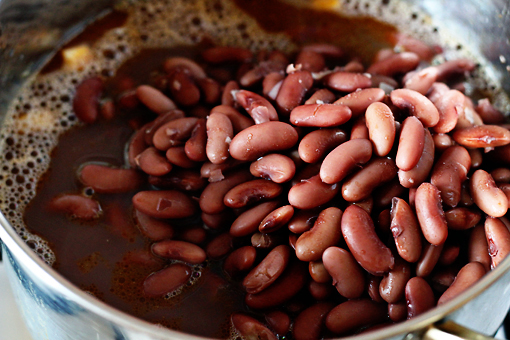 13. Then add the beans along with their cooking liquid, …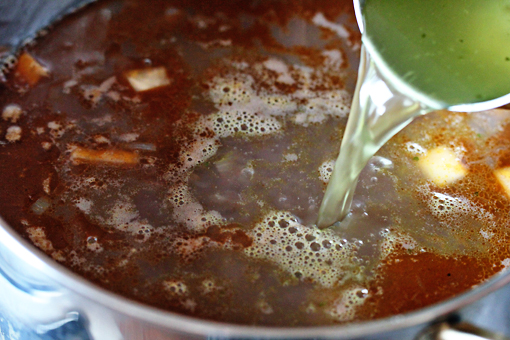 14. … the chicken stock …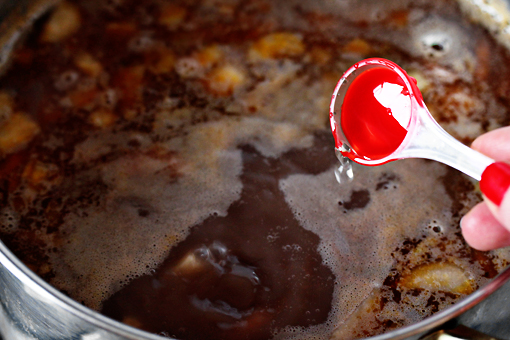 15. … and the lemon juice.
16. Bring to a boil, then reduce heat to a simmer. Cook, stirring occasionally, for about 15 minutes or until all vegetables are soft.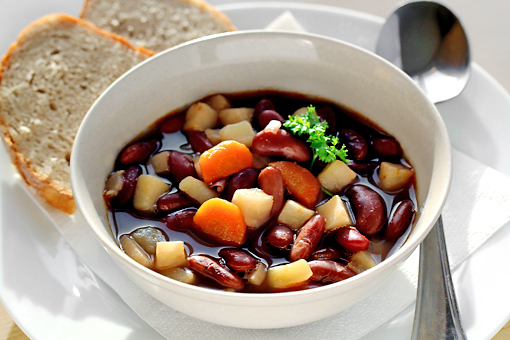 And serve.
I like to eat this soup as is or with slices of fresh bread.
It's so good!
Enjoy, dear friends!
(This soup makes 8 cups/2 l and serves 6 hungry people.)