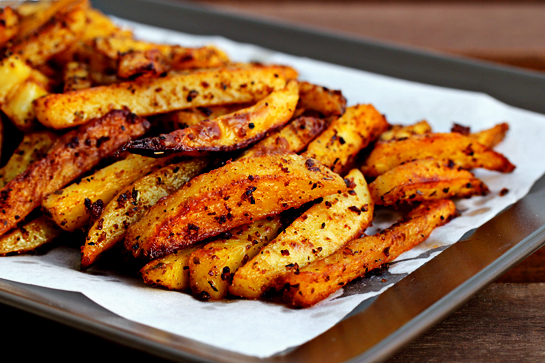 I have always been a big fan of baked potatoes.
So it is no surprise that when I came across this lovely recipe my destiny had been sealed.
Not only did I end up with a good amount of delicious fries that made both me and my man very happy, but during making of this dish I learned a few useful tricks.
One of them is how to cut neat french fries. That is a precious trick that I will definitely cherish and use again.
And the next trick I learned is how to make sure that your fries keep their shape and do not break while baking.
Would you like to know the details?
Then you are invited to have a look at it all…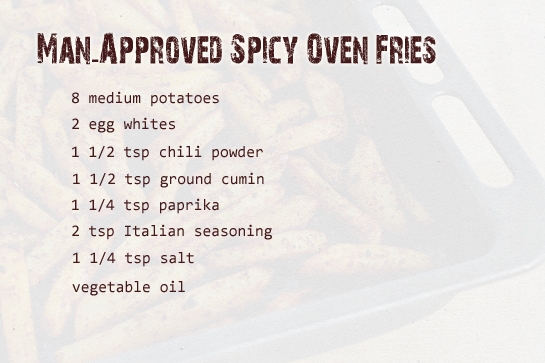 This is what we need.
Very basic stuff.
If you do not have Italian seasoning on hand though, you can easily replace it with oregano and thyme.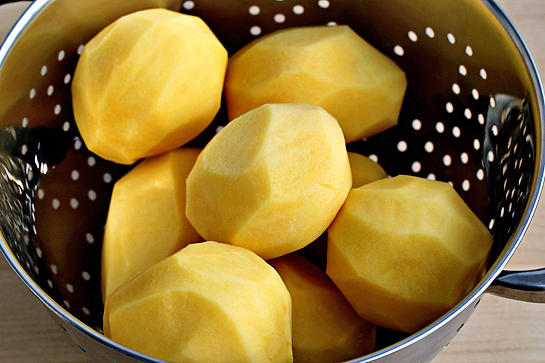 1. First, preheat the oven to 430 F (220 C).
2. Next, peel, wash, and dry the potatoes.