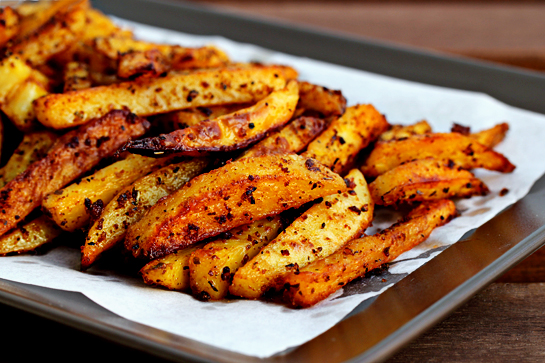 I have always been a big fan of baked potatoes.
So it is no surprise that when I came across this lovely recipe my destiny had been sealed.
Not only did I end up with a good amount of delicious fries that made both me and my man very happy, but during making of this dish I learned a few useful tricks.
One of them is how to cut neat french fries. That is a precious trick that I will definitely cherish and use again.
And the next trick I learned is how to make sure that your fries keep their shape and do not break while baking.
Would you like to know the details?
Then you are invited to have a look at it all…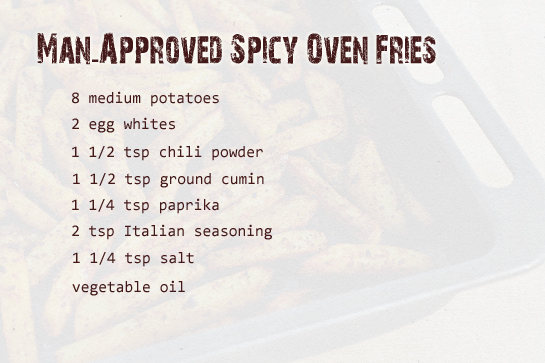 This is what we need.
Very basic stuff.
If you do not have Italian seasoning on hand though, you can easily replace it with oregano and thyme.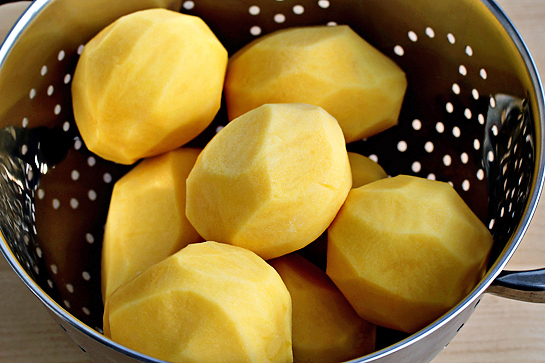 1. First, preheat the oven to 430 F (220 C).
2. Next, peel, wash, and dry the potatoes.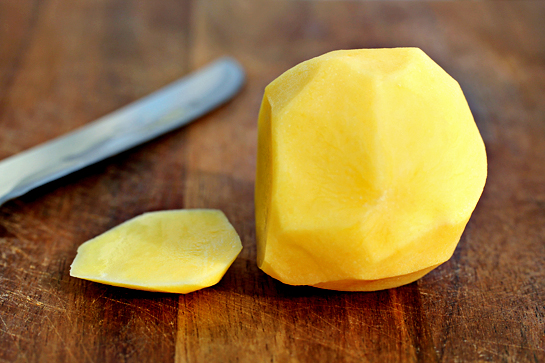 3. Then, using a sharp knife, slice a 1/4-inch piece off the potato lengthwise in order to create a stable base for you to work with.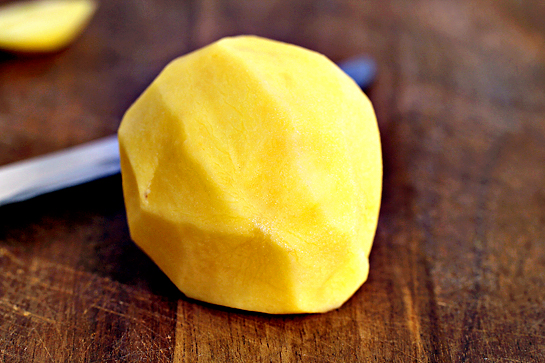 4. Lay the potato flat on its cut side.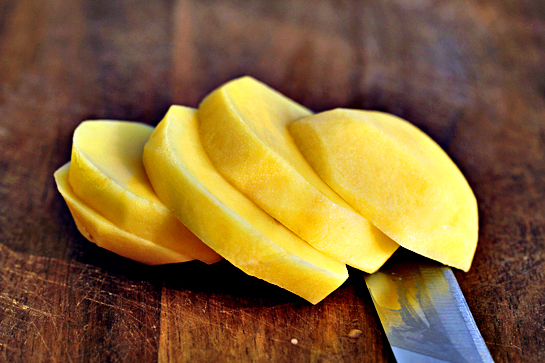 5. Slice it into even planks.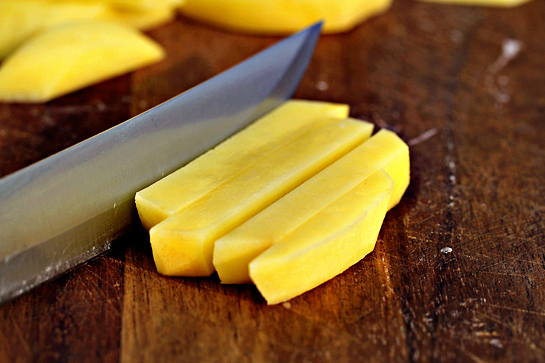 6. Then cut each plank into even wedges.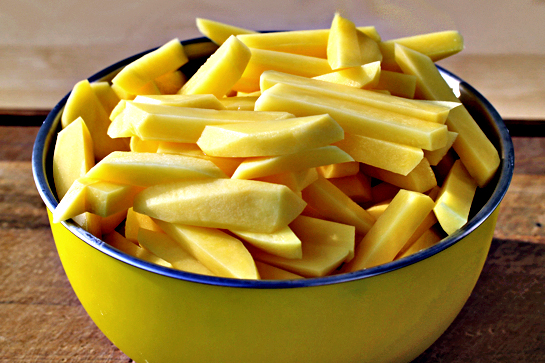 7. Repeat with each potato.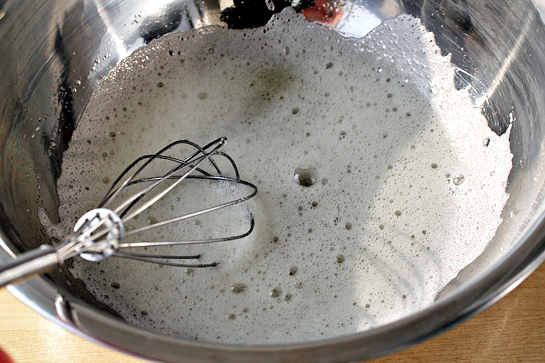 8. In a large bowl, beat the egg whites lightly.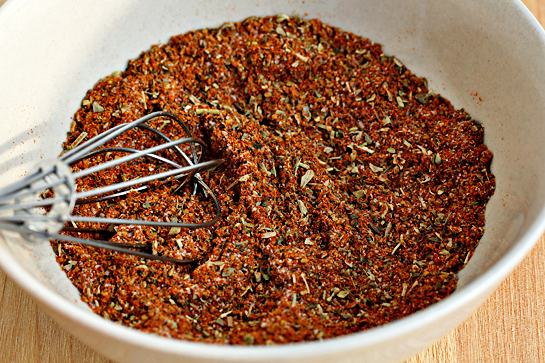 9. In a small bowl, combine the spices – chili powder, ground cumin, paprika, Italian seasoning, and salt.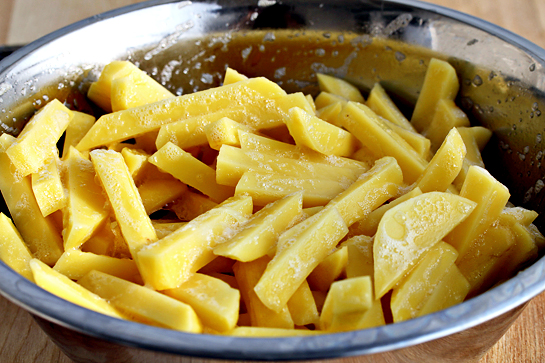 10. Dip the cut potatoes in egg to coat.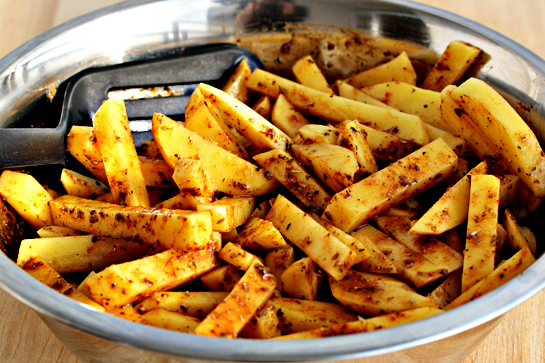 11. Sprinkle the spices over the potatoes and toss well to coat.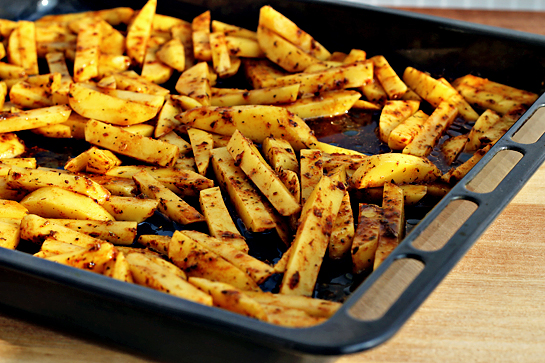 12. Spray or brush a baking sheet with vegetable oil generously.
13. Then place the wedges on the baking sheet.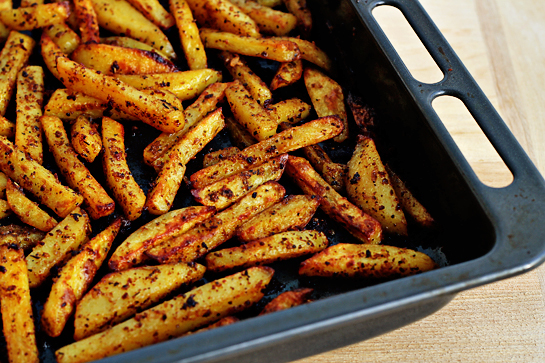 14. Bake in the preheated oven (430 F – 220 C) for about 40 minutes.
To make sure that your fries will keep their nice shape and will not break, move them around (using a spatula) every 5-7 minutes.
I also sprinkled my fries with a little bit of additional vegetable oil while they were baking because they looked a little dry to me. You can do that, but you do not need to. It's up to you.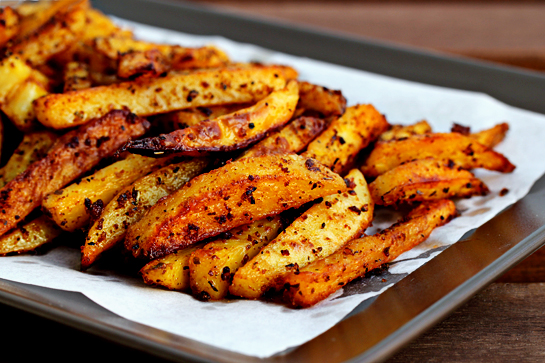 And here they are in all their golden beauty.
I recommend tasting you fries and add more salt if necessary.
Enjoy, dear friends!
With love,
Petra
(This recipe was inspired by mnn.com. Yield: 6-8 servings.)