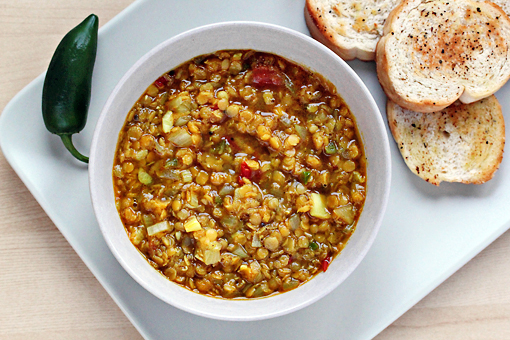 Lentils are my favorite legumes.
My body loves them and craves them very often.
Well, sometimes my body cannot decide between legumes and eggnog. But all-in-all, I really love lentils.
I've made this particular soup for the first time in my life.
I make lentil soups quite often but not the Indian ones.
The thing is that I had been playing with the idea of making this kind of soup for some time and all I needed and was trying to find were the right Indian spices.
The day I saw Garam Masala and Turmeric in one magical shop my vision was finally free to turn into reality – the yummy Lentil Soup with Indian Spices.
So, here's what I did and how I improvised…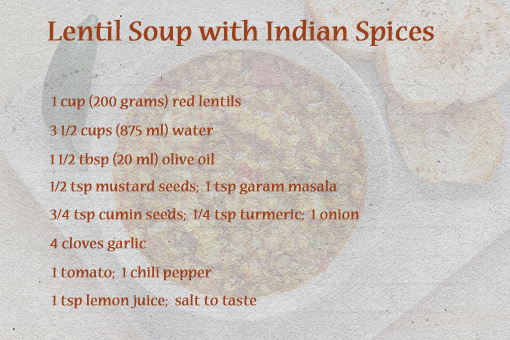 These are the ingredients that I've used.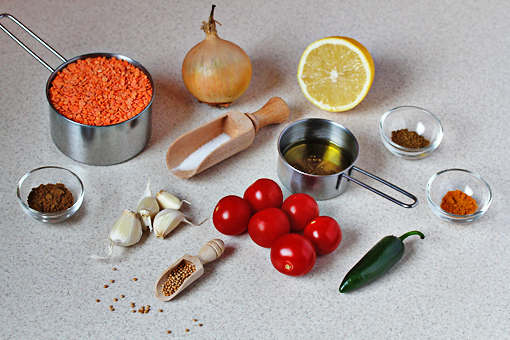 And here they are again.
Mmm, this looks promising.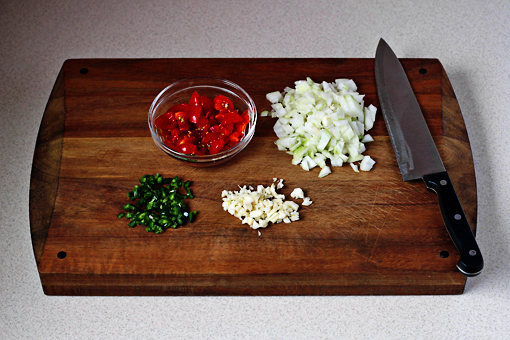 1. Firstly, let's get some chopping done – chop the onion and the chili pepper finely. Then dice up the tomato. And give the garlic cloves a nice fine chop as well.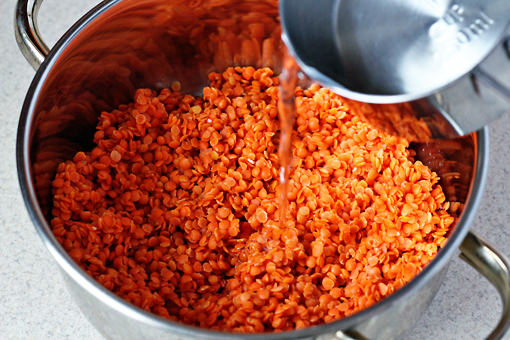 2. Rinse the lentils under cold running water. Place them into a pot and cover with water (3 1/2 cups – 870 ml).
3. Cook the lentils until just almost 'fully tender'. We need them to be almost done.
I was using halved red lentils and this process took only about 4 minutes. If you use whole red lentils it might take a little longer. To check how tender the lentils are just eat a few. Easy!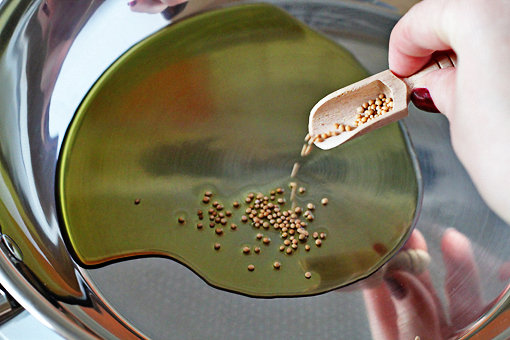 4. In the meantime, heat the oil in a larger pan or pot.
5. Add the mustard seeds and watch the magic happen – they will enjoy the warmth of the oil so much that they will start to pop with joy. As a result, they will taste sweet and nutty.
Let the seeds pop for about 20 seconds.
6. Then add the cumin seeds, turmeric and chopped onions.
Cook for about 2 minutes, stirring constantly.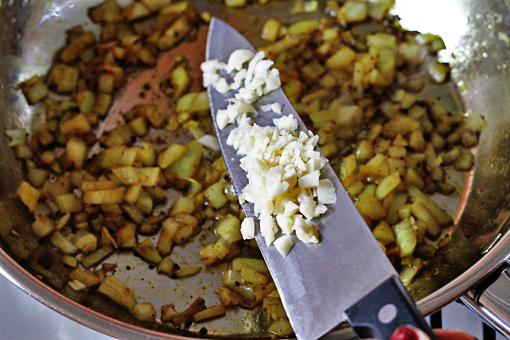 7. After that, add the garlic. Stir and cook together for about 1 minute.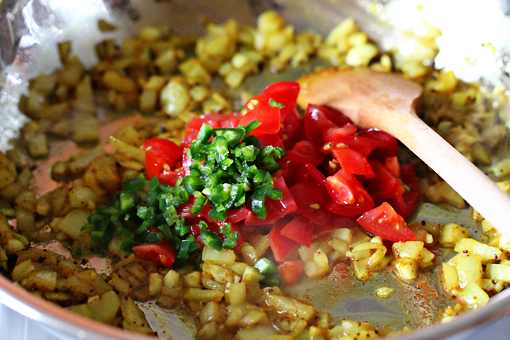 8. Add the chopped tomato and chili pepper.
Cook for about 2 minutes, stirring every now and then.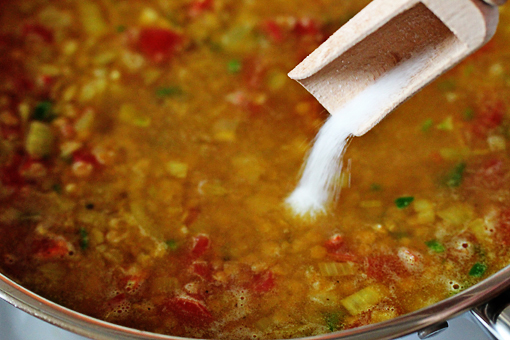 9. Then add the lentils and their cooking water.
10. Add the garam masala powder and salt to taste (I used about 3/4 tsp).

11. Let come to a boil. Reduce heat and let simmer for about 5 more minutes.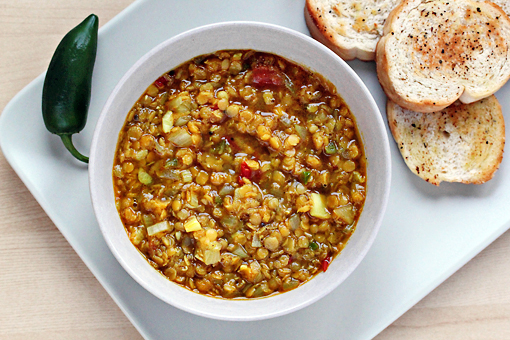 And that's it!
This is an unbelievably simple, delicious and quick-to-make soup.
Enjoy, dear friends!
It's healthy, yummy and good for you.
(This recipe makes 3-4 portions and takes about 30 minutes to make.)
Source: Saboot Masoor Masala Dal from ItsLife.in.