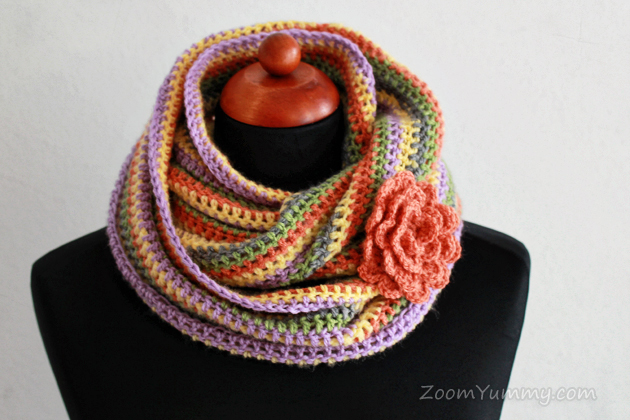 Infinity scarves are just amazing!

They are one of the greatest human inventions, I believe :).

Not only do they look great, but because they are actually just circles with no end or beginning, they are in fact extremely comfortable to wear. You simply place them over your neck, twist and loop … and you're good to go.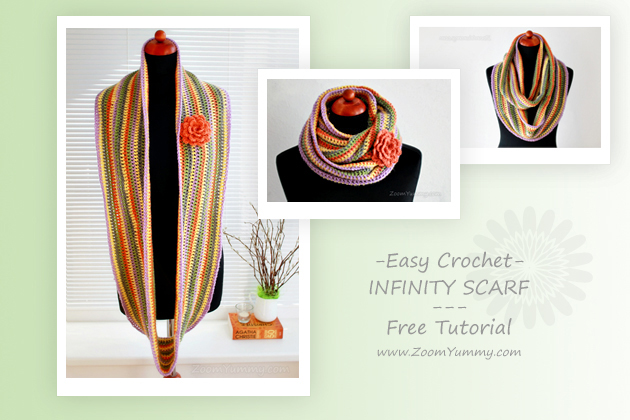 If you are tempted to make a crocheted version of an infinity scarf, then you can easily do so by following the instructions below…
To make the scarf you will need: yarn (I used worsted weight – Read Heart Lisa and Red Heart Bella; scrap yarn is really great for this project), a crochet hook (I used H – 5 mm), scissors, a yarn needle and a safety pin.

Abbreviations (US terminology): ch – chain stitch, Sl st – slip stitch, dc – double crochet stitch.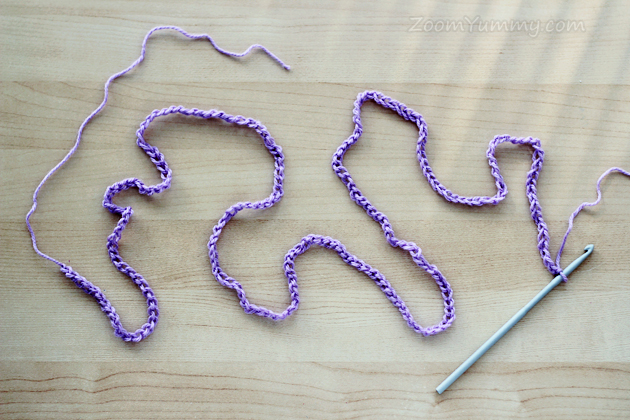 ROUND 1

/with color A/ 230 chain stitches (leave about 12-inch/30 cm long tail in the beginning),

Note: By making 230 chain stitches you create a base for a rather long scarf that can be looped around the neck twice. If you would like to make a shorter scarf, you will need to start with a smaller number of chain stitches (I recommend 200 or less).