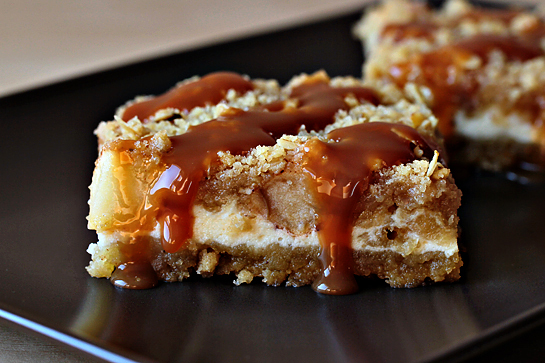 Recently I was searching for a dessert which would be saying 'Good-Bye!' to summer, while – at the same time – it would be welcoming the upcoming fall season.
I was searching and now I am searching no more because I've found all that I was looking for in this delicious treat.
In case you wondered, I will describe all the lovely levels of this dessert for you: it all starts with a lovely cookie-like layer on the bottom, then it continues with a creamy and delicious cream cheese filling with chunks of delicious cinnamony apple scattered here and there, then there's a crumbly and crunchy topping, and finally – a good portion of luscious caramel on top.
Sounds quite good, right?
And this is how it all comes together…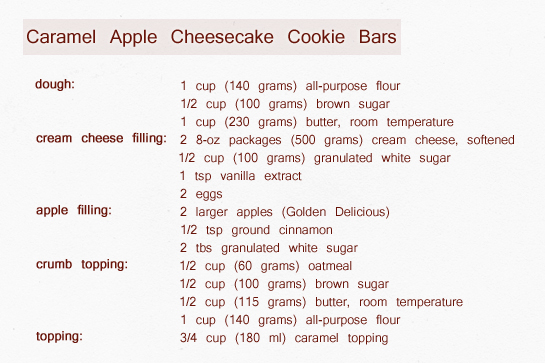 It all begins with all these ingredients.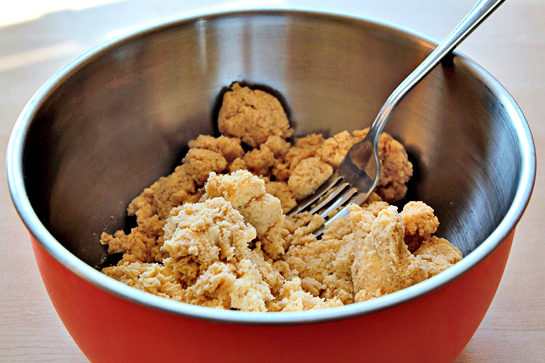 And then…
1. Preheat the oven to 350 °F (175 °C).
2. In a bowl, combine the flour (1 cup – 140 grams) and brown sugar (1/2 cup – 100 grams). Cut in the butter (1 cup – 230 grams) with a pastry blender (or a fork) until the mixture is crumbly, kinda.