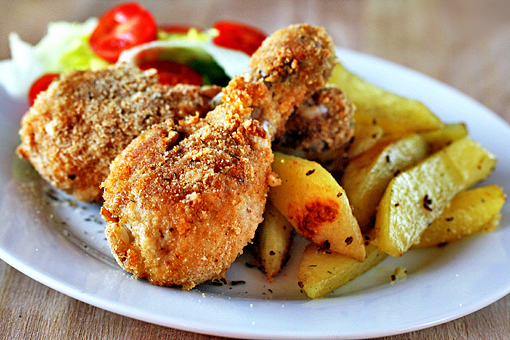 These drumsticks are yummy and crunchy and flavorful.
And it takes just a couple of minutes to prepare them.
Like really.
To top it all, they are fun to make.
And that's pretty much all I want from my food.
I think you'd love them too.
Come and have a look at how they are made.
It's fun!
I promise!
This is what we need.
I guess many of you have these ingredients on hand right now.
Right?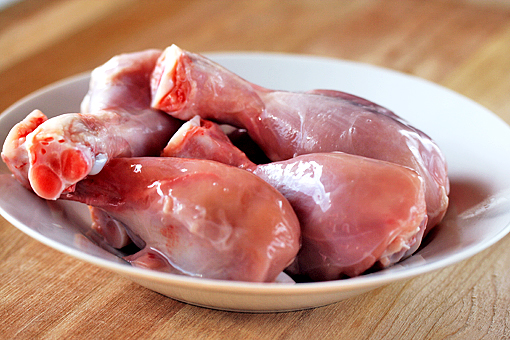 1. First, wash and skin the drumsticks.
2. Then, in a separate bowl, mix the egg lightly.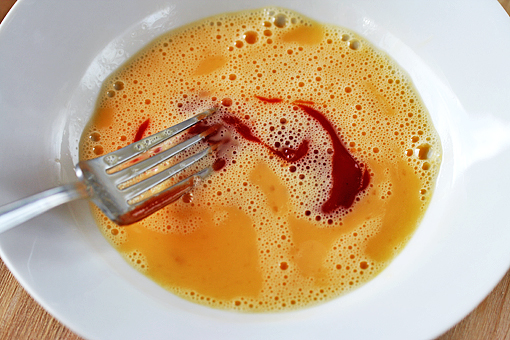 3. Add one tablespoon ketchup and 1/4 teaspoon salt to the egg and mix again.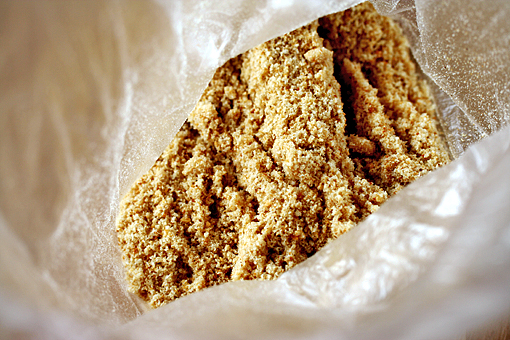 4. In a Ziploc or any plastic bag, mix the breadcrumbs along with the ground peanuts.
5. Add the remaining salt (1/4 teaspoon) and the grilling spice (the one I use is a gorgeous mixture of sweet paprika, black pepper, cumin, sage and salt).
And then close the bag and shake it.
Shake it, baby!
Shake it like there's no tomorrow!
Sorry!
Got carried away.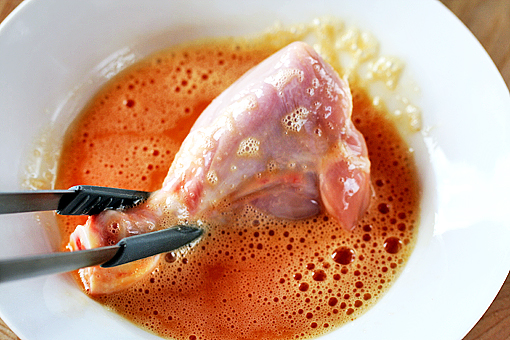 6. Dip a drumstick in the egg …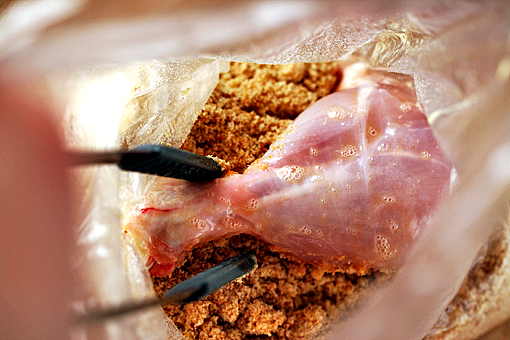 7. … and then in the breadcrumbs mixture, turning it to coat.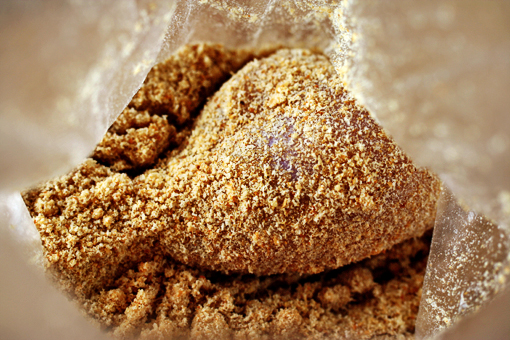 Like this.
I love this way of coating drumsticks.
It eliminates the 'mess factor' to minimum.
And that is good.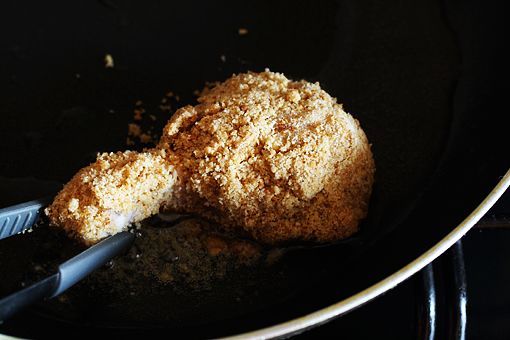 8. Now pour the vegetable oil into a larger frying pan and place it over medium heat (set aside a little oil for oiling the baking pan).
9. Place the coated drumsticks into the pan and fry both sides shortly just until they become golden in color (about 2 minutes for each side should be enough).
Note: If you'd like your dish to be a tad healthier, than you can skip the whole frying part and bake the drumsticks straight away. Just like in Shake 'n Bake.
10. Transfer the drumsticks onto an oiled baking pan and bake at 375 degrees F (190 degrees C) for about 30 minutes.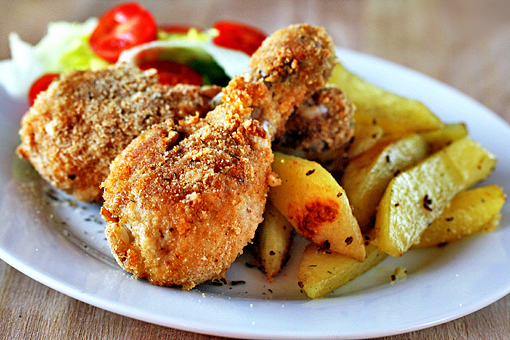 And that's it.
Very easy, right?
Yet so delicious… and finger-licking good.
You can serve the drumsticks with yummy fries or baked potatoes and some scrumptious vegetable salad.
Enjoy, dear friends.
Update: I got asked about how I made the potatoes. They were peeled, quartered, sprinkled with some vegetable oil, some grilling spice (the same I used for the drumsticks), salt, a little paprika, rosemary and cumin – and that all was baked for about 30 minutes (along with the drumsticks, actually). Enjoy!