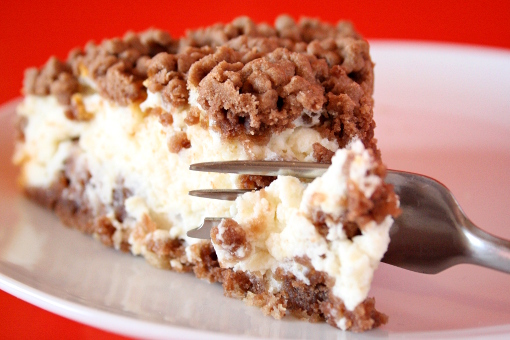 Yes, this cheesecake is really grated!
More specifically, the dough that makes up the top and bottom layer is grated.
It is an absolutely delicious cake.
I am sure you will love it!
~~~
To make the dough you need:
1 3/4 cups (230 grams) all-purpose flour
1/2 cup (110 grams) unsalted butter
1 teaspoon baking powder
1 tablespoon cocoa
2 tablespoons confectioner's (or icing, powdered) sugar
2 tablespoons milk
For the filling you need:
16 ounces (500 grams) cream cheese
2 eggs
1 1/2 cups (150 grams) confectioner's (or icing, powdered) sugar
1 tablespoon corn starch
1 tablespoon vanilla sugar (or 1 teaspoon vanilla extract)
1 tablespoon lemon zest
~~~
1. Preheat an oven to 350 F (176 C).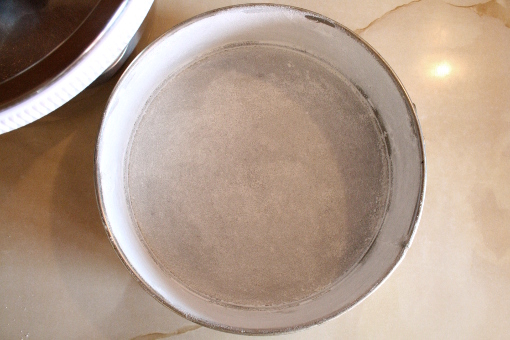 2. Grease and flour a springform pan.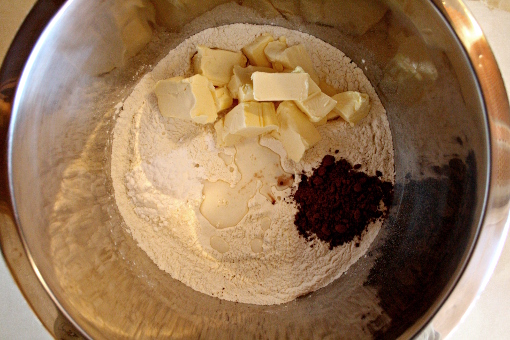 3. In a larger bowl mix the flour and the baking powder.
Then add the butter, cocoa powder, sugar and milk.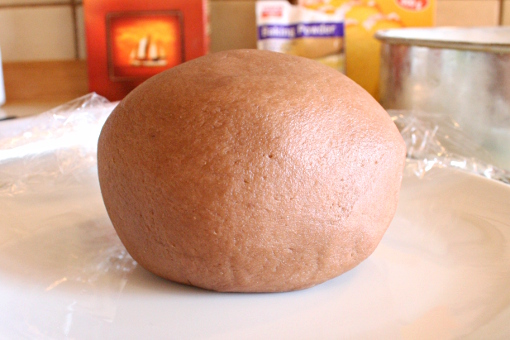 4. Using hands form a firm ball.
Place the dough ball into a fridge for at least 1/2 hour (it gets firmer when cooled).
(Update: Though putting the dough into the fridge worked for me, I later found out that it gets so much easier if you put the dough into your freezer for an hour or two – the dough gets much firmer and easier to grate.)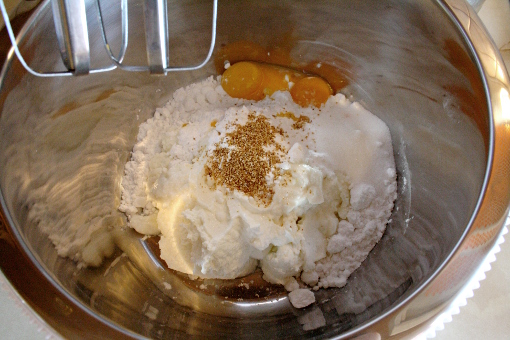 5. Now let's make the cream cheese filling.
In a bowl of your electric mixer place the cream cheese, sugar, egg yolks, lemon zest, vanilla sugar and the corn starch.
Beat on medium speed until smooth (about 2 minutes).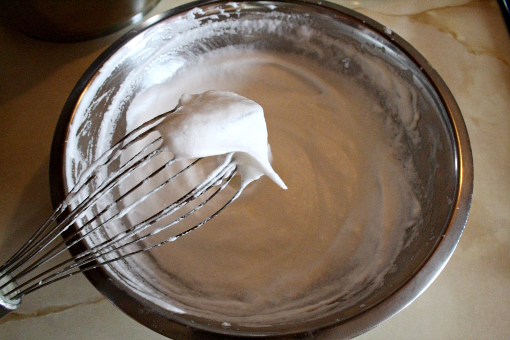 6. In a separate bowl beat the egg whites until the mixture holds stiff peaks.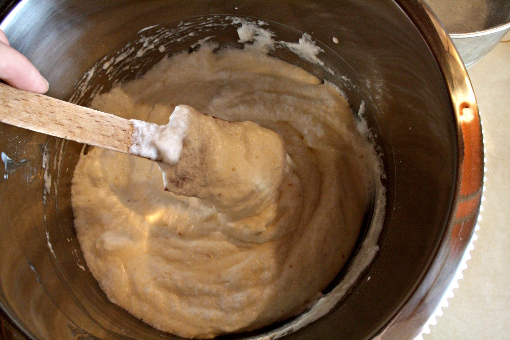 7. Mix the cream cheese mixture with the whipped egg whites gently.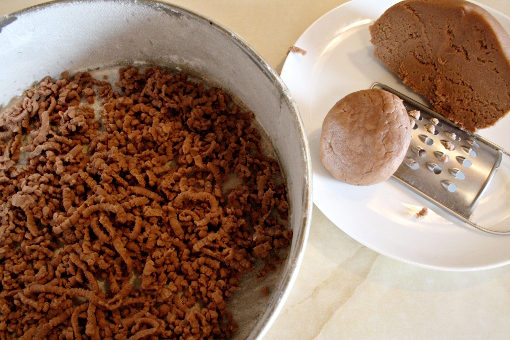 8. Remove the dough from the fridge.
Cut it in two halves.
Grate the first half of the dough in the pan.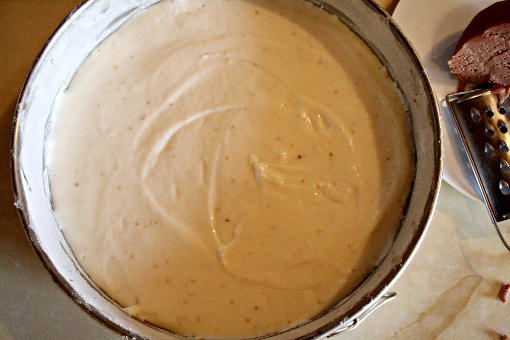 9. Now spread the cheese filling over the dough evenly.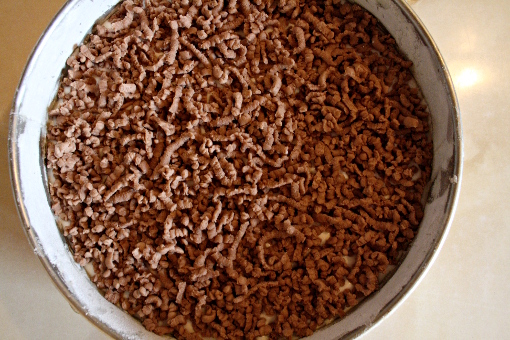 10. And grate the second half of the dough over the top.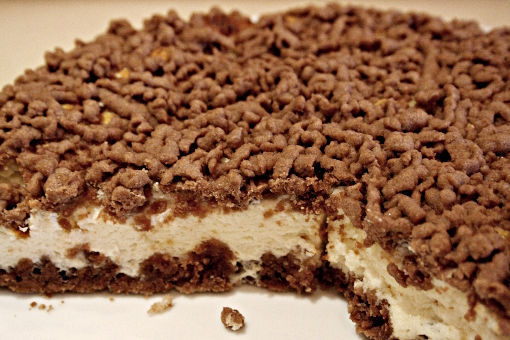 11. Bake for about 45-50 minutes.
Remove from the oven and let cool.
Don't worry if the cake still wobbles a little when shaking a pan gently. It should be that way.
For even though the center may not look fully baked, once it cools it will firm up and be the correct consistency.
The great thing about cheesecake is that is stores very well and can also be frozen for several months.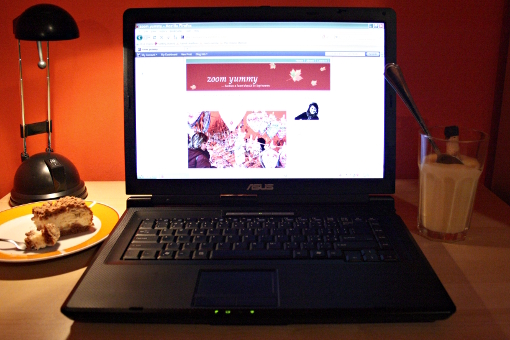 P.S.: Writing this post and going through all those pictures made me so hungry for the cake again I had to arm myself like this.
That thing on the right is vanilla custard.
What an evening!
If you'd like to see more of my posts click this.