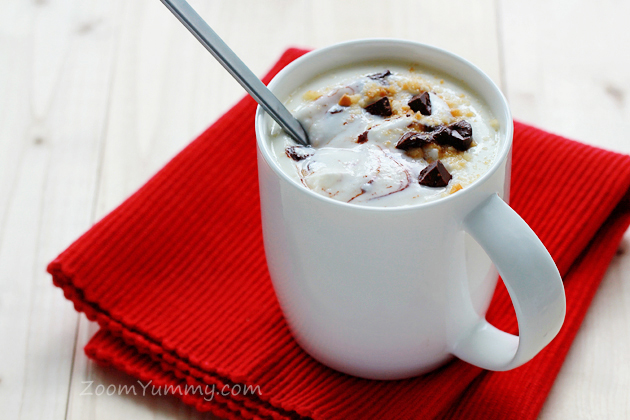 Whether you crave a dessert very strongly and need it in your life 'right now' or you like the idea of portion control, this quick and easy recipe might be the right thing for you.

Just imagine – one mug, a few ingredients, all stirred together, then a short microwave time and then… heaven!

I made this recipe the other day and was truly impressed.

A 3-minute cheesecake in a mug? Well… yes, please! Anytime!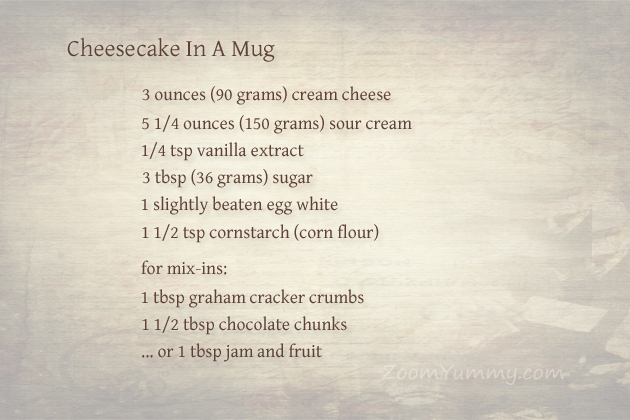 These are the ingredients that we need.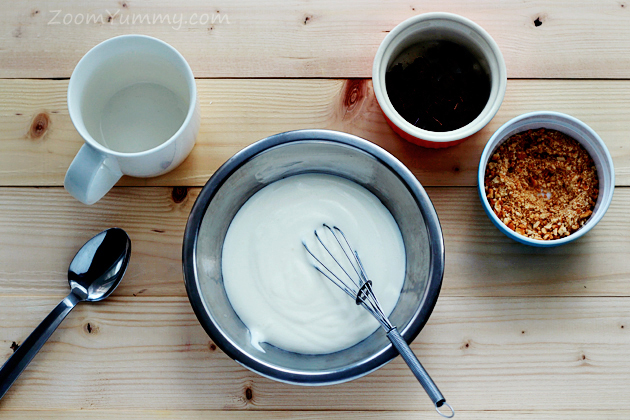 1. To make the cheesecake, just place the cream cheese, sour cream, vanilla, sugar, egg white and cornstarch in a 1 1/2-cup (350 ml) microwave safe mug or a medium bowl and whisk it all together until nicely combined and smooth. If you worked in a bowl, pour the whole mixture into your mug.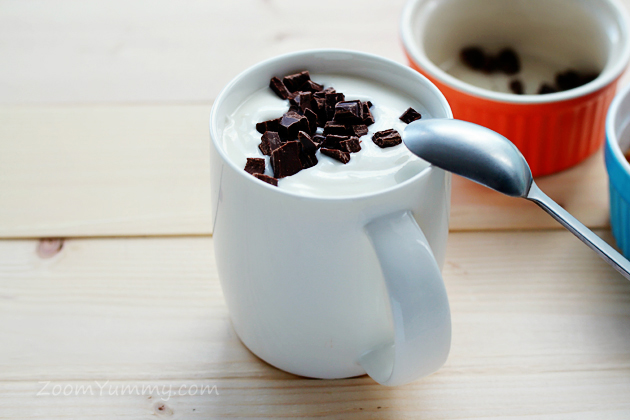 2. Add about 1 tablespoon of chocolate chunks (or chocolate chips) and stir them in.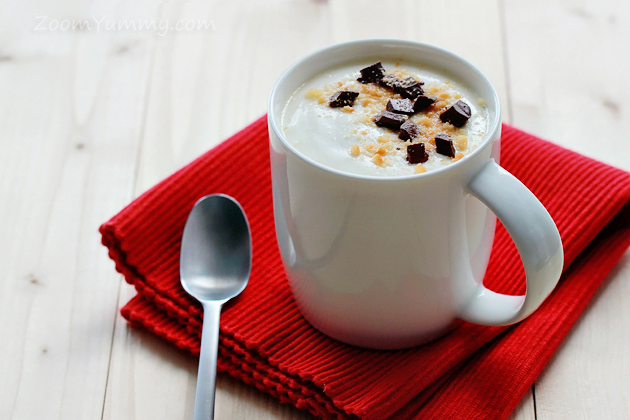 3. Place the mug in the microwave oven (mine is 650 watt) and cook on medium for about 3 – 3 1/2 minutes.

Since the microwaves are different, you will need to experiment with the baking time a little. The most important rule here is to wait until the cheesecake just starts to bubble in the middle and then remove it immediately from the oven. If it is allowed to bubble and cook further, the mixture will 'break'.

4. Finally top your cheesecake with graham cracker crumbs and the remaining chocolate chunks.

5. If you are a very strong person then you can let the cheesecake cool to the room temperature and refrigerate it for about 1 hour before eating (in which case I admire you so much… because, you know, after I removed my cheesecake from the oven, it lasted no more than 10 minutes, I think… but psst, tell no one, please.)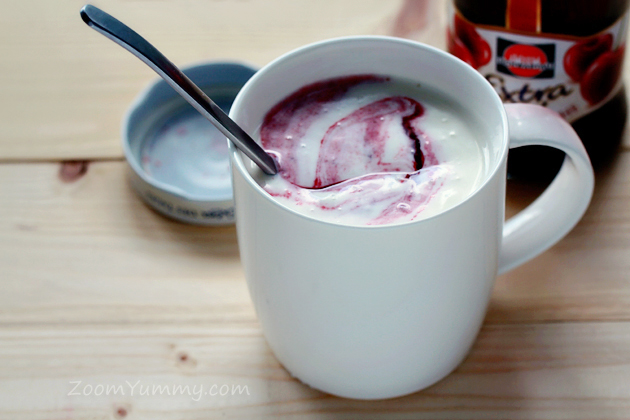 A lovely alternative for your cheesecake is to swirl in 1 tablespoon of jam before cooking…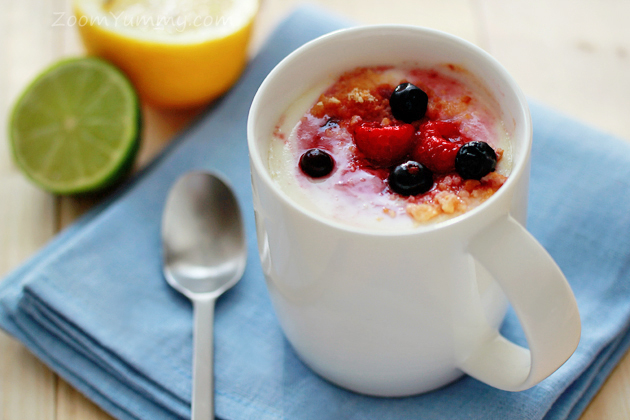 … and then, when done, top it with graham cracker crumbs and some fruit.

Enjoy this delightful treat.

Love,
Petra

(This yummy recipe was adapted from www.2stews.com. It makes one 1 1/2-cup – 350 ml mug.)