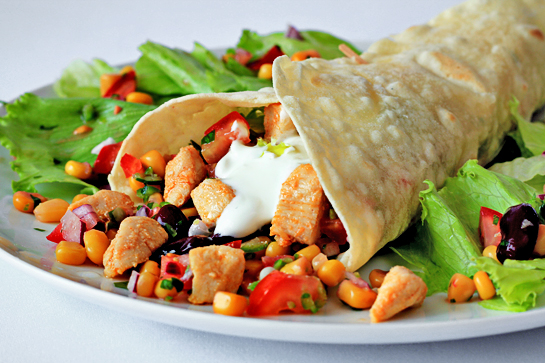 Hi guys, I'm back again.
I hope you are doing fine and that you are having a wonderful weekend.
Just recently I've published here a simple and yummy recipe for Homemade Flour Tortillas. Now I'd like to show you a lovely way of filling them.
Let me present to you the Chicken Burritos, the most colorful dish I may ever have prepared…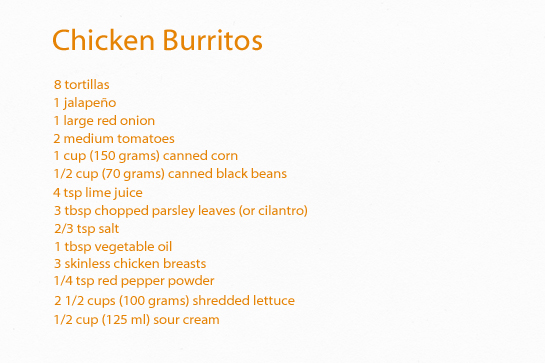 Here's what we need.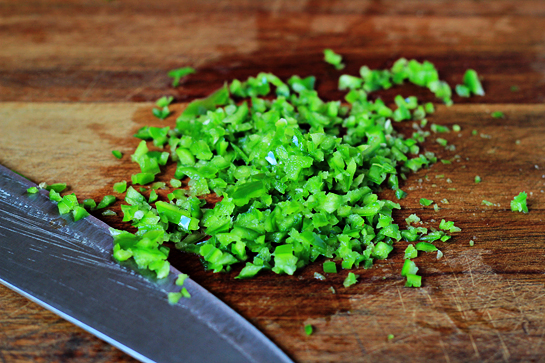 1. Let's start by chopping this spicy jalapeno finely.