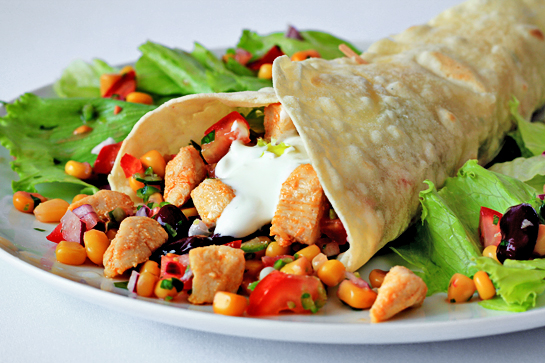 Hi guys, I'm back again.
I hope you are doing fine and that you are having a wonderful weekend.
Just recently I've published here a simple and yummy recipe for Homemade Flour Tortillas. Now I'd like to show you a lovely way of filling them.
Let me present to you the Chicken Burritos, the most colorful dish I may ever have prepared…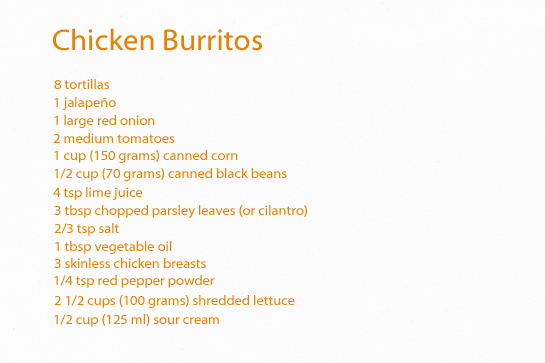 Here's what we need.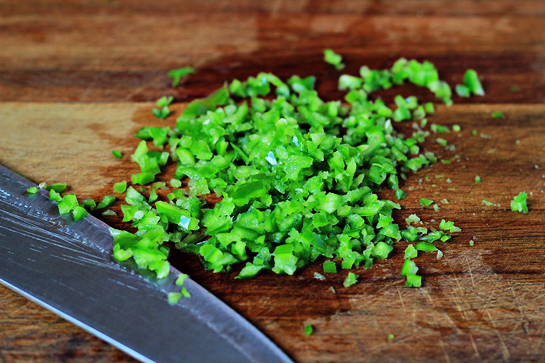 1. Let's start by chopping this spicy jalapeno finely.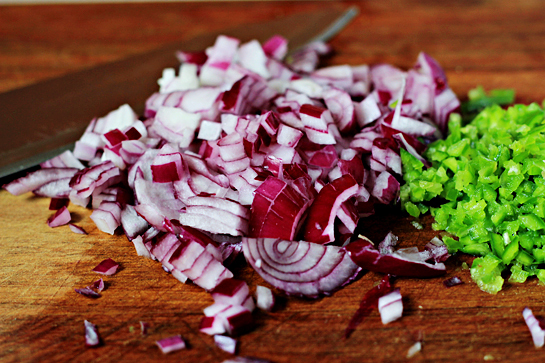 2. Then dice the onion.
I love red onions.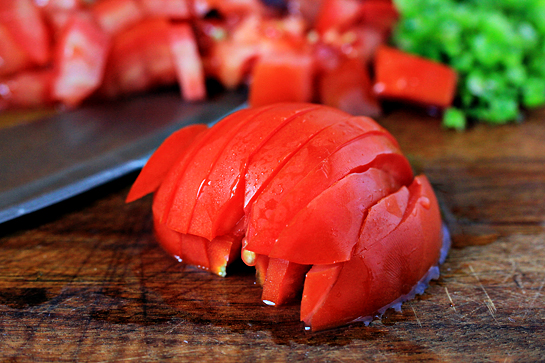 3. Now dice the tomatoes.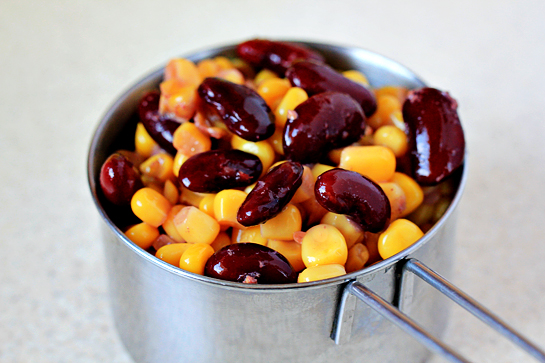 4. Grab the canned corn and beans.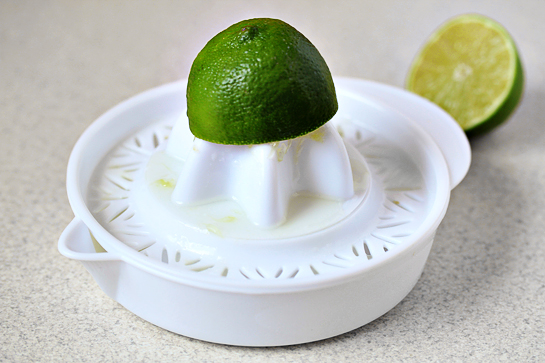 5. Juice the lime.
We'll need 2 tsp for the vegetable filling and another 2 tsp for the chicken.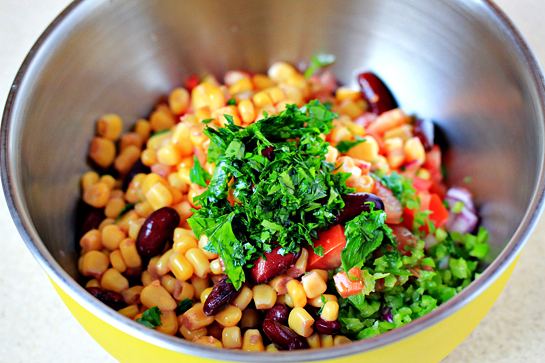 6. And place it all in a bowl.
7. Add the finely chopped parsley (cilantro), too. That really does the trick.
8. Add 1/3 tsp salt (leave the other 1/3 tsp for the chicken).
9. Mix to combine.
Check if the mixture is salty enough. If not, add some more salt.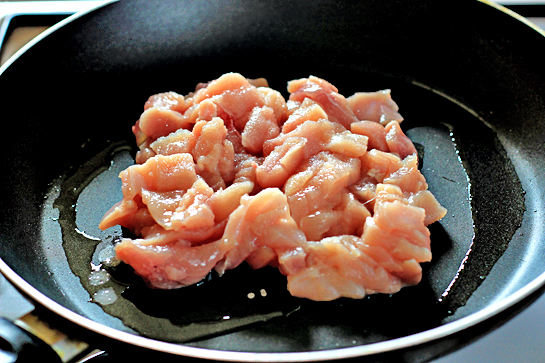 10. In a larger frying pan or a skillet, heat the vegetable oil over medium-high heat.
11. Cut the chicken breasts into 1-inch cubes and place them into the pan.
12. Fry, stirring constantly, for about 3 minutes.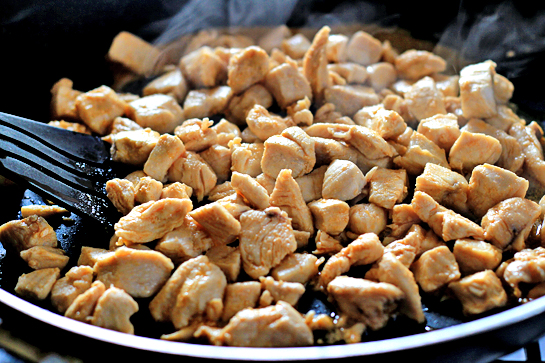 13. Then add 1/3 tsp salt and fry, stirring frequently, for about 4 more minutes.
14. Then add 2 tsp lime juice and 1/4 tsp red pepper powder and cook for another 1 minute, stirring constantly.
Remove from heat.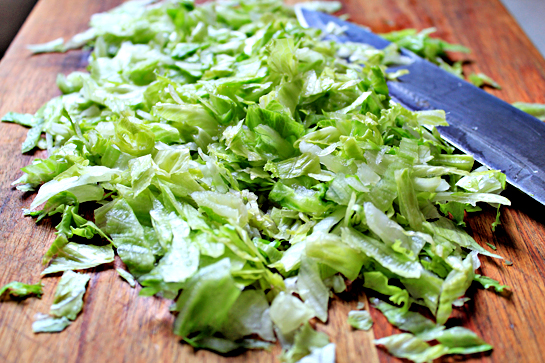 15. Shred the lettuce.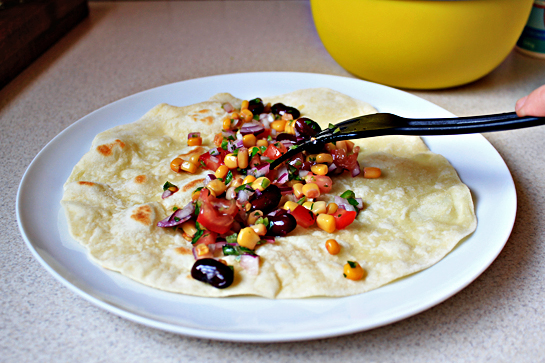 16. Prepare the tortillas according to instructions and fill them first with the vegetable mixture.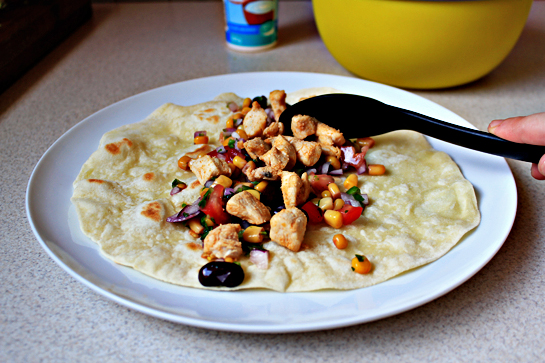 17. Then the chicken.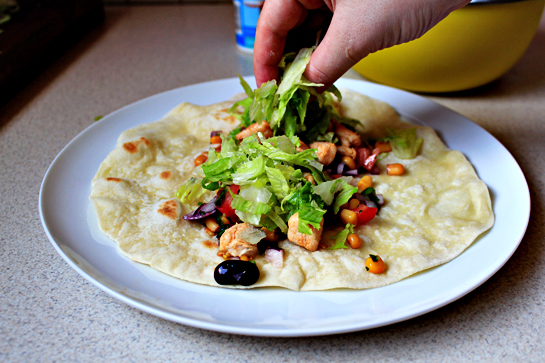 18. With a little bit of lettuce.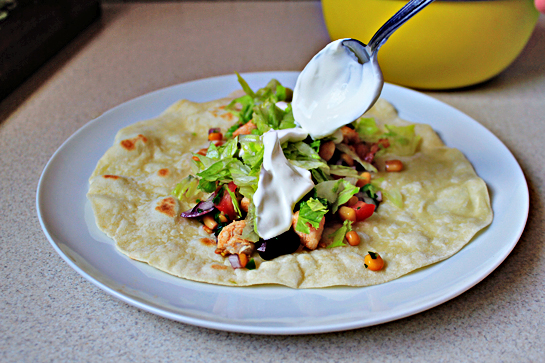 19. And finally, with about 1 tablespoon sour cream.
You can add a little bit of salt into the sour cream, if you prefer it that way.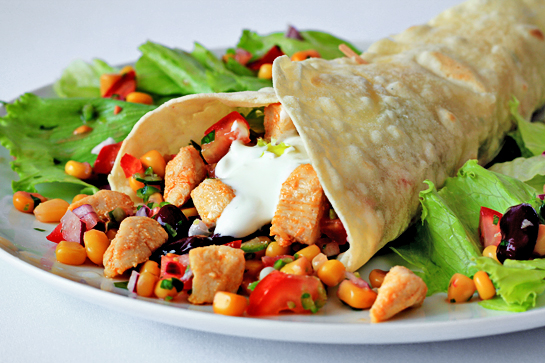 20. Wrap the tortillas around your filling and ENJOY the deliciousness! You deserve it after all the work.
These tortillas are really tasty. Needless to say, they save you a lot of money if you prepare them at home instead of buying them as a takeaway somewhere outside.
And that's always a good thing.
See you soon, dear friends.
With lots of love,
Petra