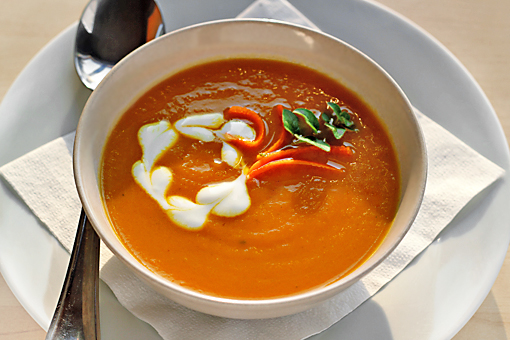 There are a lot of things that I love about this soup.
First of all, its vibrant color. Just mere looking at it gives me energy.
Then there are the layers of taste – from the soothing and sweet taste of carrots to the funky ones of ginger and curry. They make this soup a true pleasure to eat.
And on top of that all, this soup is in fact a remedy. The carrots have a very high beta-carotene content. They are alkaline, clean acidic blood, and are considered an anti-cancer food. Onions and leek are healing for the lungs.
All-in-all, this lovely soup might come in handy after all the feasting that we'll be enjoying soon.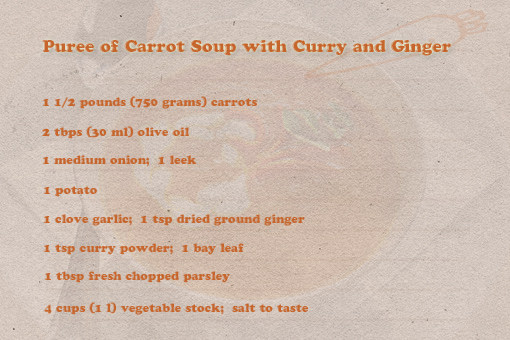 Here's the list of ingredients.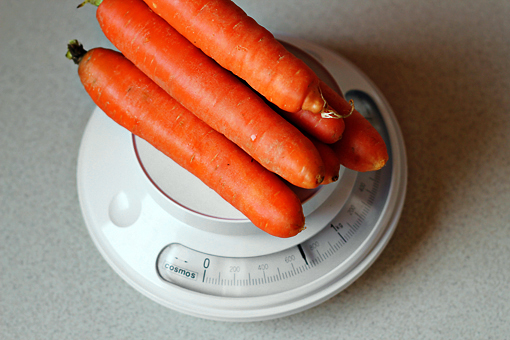 1. First, we need the carrots.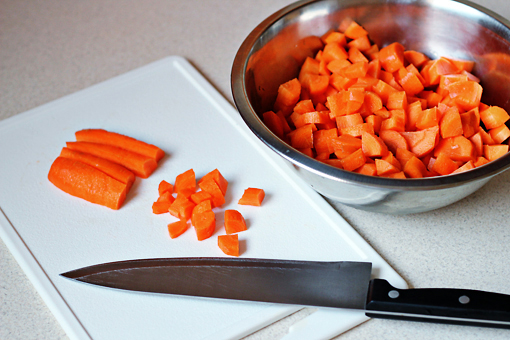 Dice 'em.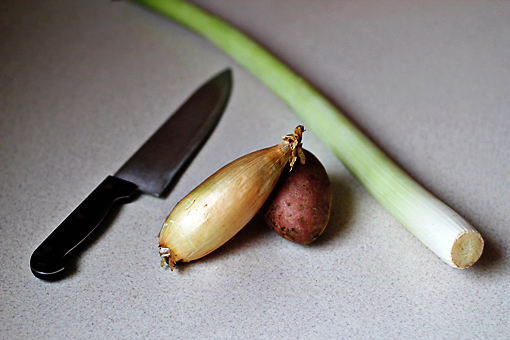 2. Then grab the onion (if you are a rebel you can use a shallot) and the leek and chop them.
3. Dice the potato.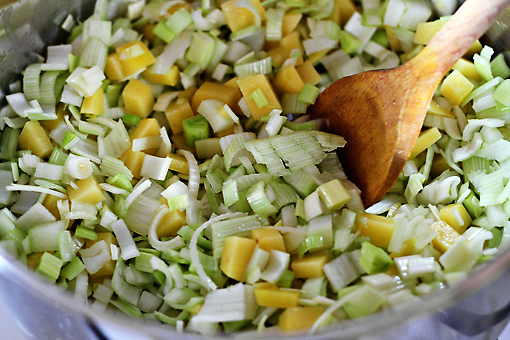 4. Heat the olive oil over medium heat.
5. Throw in the onions, leek and the potato. Sauté for about 5 minutes, stirring occasionally.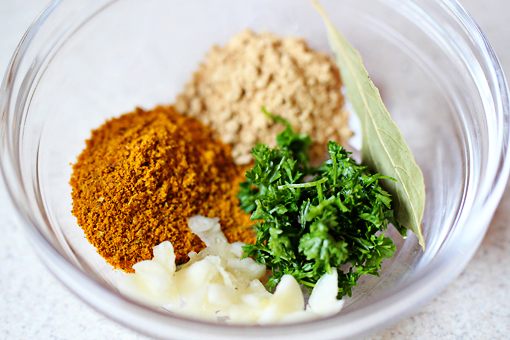 6. Then add the ginger, curry, garlic, chopped parsley and bay leaf.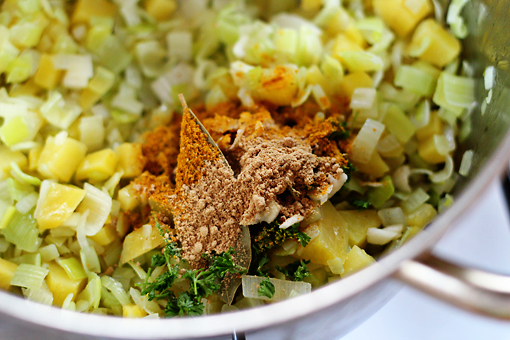 7. And cook for about two minutes.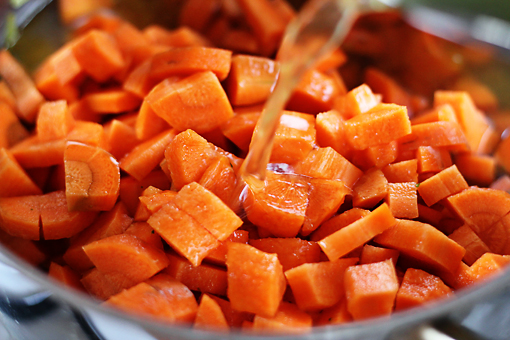 8. Add the carrots and the vegetable stock. Bring to a boil, reduce heat, and let simmer for 30 minutes, until carrots are very tender.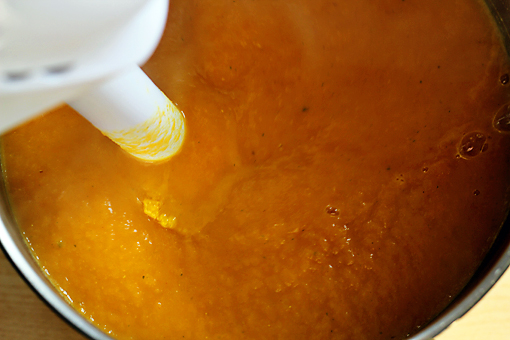 9. Remove the soup from heat and discard the bay leaf (don't be like me, please).
10. Puree the soup with a vertical blender until creamy.
11. Then taste and add more salt if needed.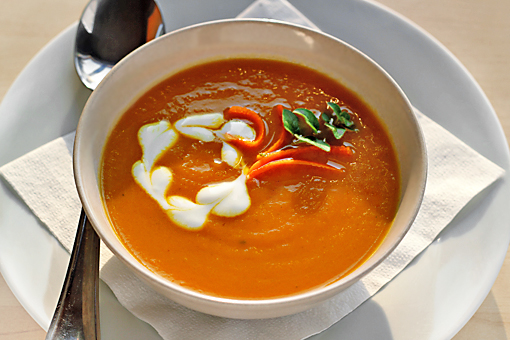 Yum!
This soup is amazing.
Enjoy it, dear friends!
(This recipe was adapted from here. The recipe makes about 6 portions and takes about 1 hour to prepare.)