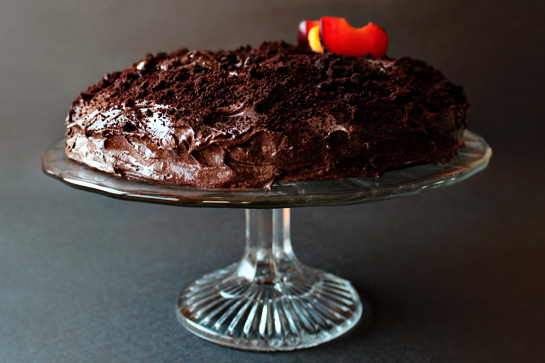 This is a story of a wonderful chocolate cake.
The story is very up-close-and-personal.
In it one delicious and  moist chocolate cake meets rich and yummy chocolate frosting. They become great friends who cannot imagine ever living without each other. After all, why should they? They can make so many people so happy.
They could make you happy too!
All you need to do is this…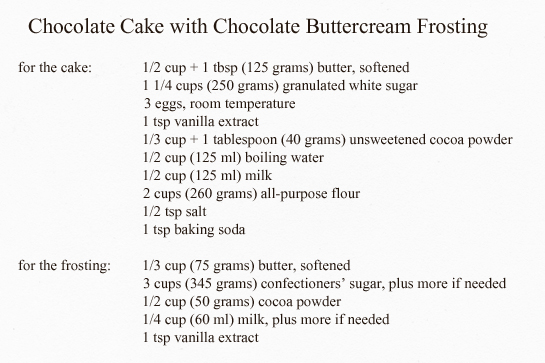 First, you need to find these ingredients somewhere.
That's crucial.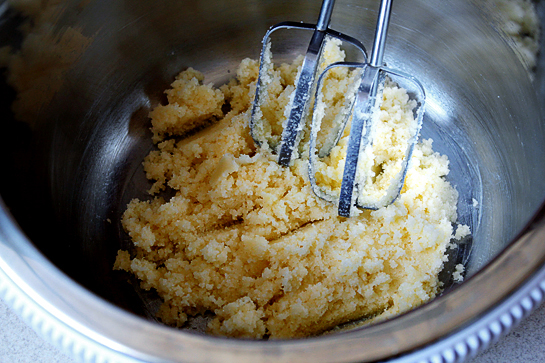 1. Then preheat the oven to 350 °F (175 °C).
2. In the bowl of your electric mixer, mix the butter (1/2 cup + 1 tbsp – 125 grams) and granulated sugar (1 1/4 cups – 250 grams) together for about 4 minutes.