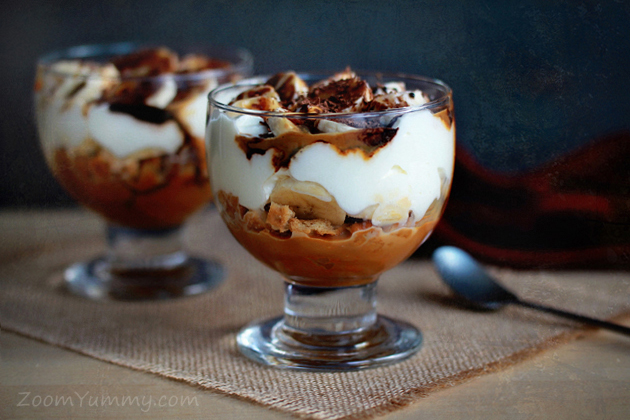 Incredibly delicious!

That pretty much sums up my thoughts on this delicious dessert. Banana and toffee pies are simply amazing (btw, that's where the name 'banoffee' comes from: banana + toffee = banoffee).

In fact, I did not even know I am such a big fan of banana and toffee combination! But now it's clear to me – it is a flavor combo to die for.

In addition to being super-yummy, this simplified version of the classic Banoffee Pie is also no-bake, served in a jar and extremely quick to make. I am sure you will just love it!

And in case you'd like to prepare this lovely treat too, here is how…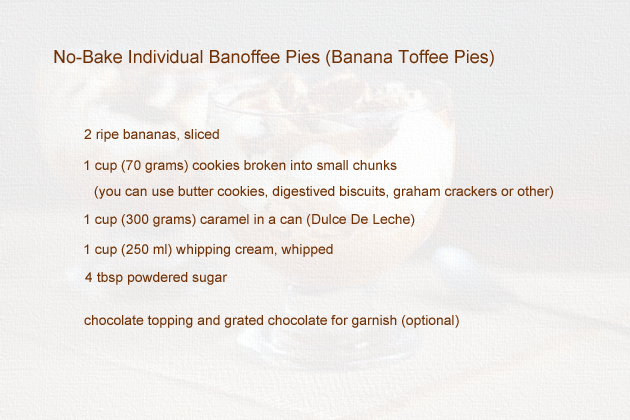 We need these ingredients and 2 2-cup glasses or jars.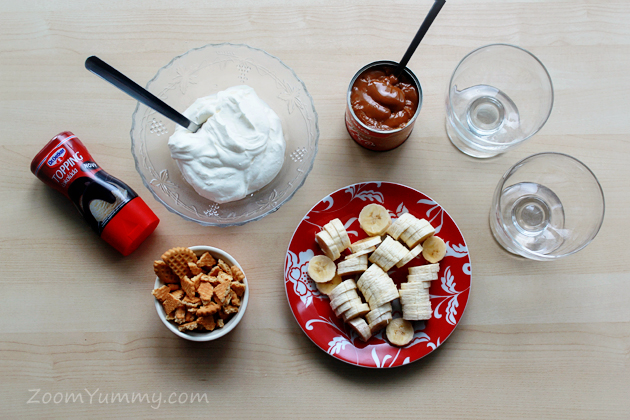 Here's all our ingredients nicely gathered, waiting to be turned into a heavenly treat.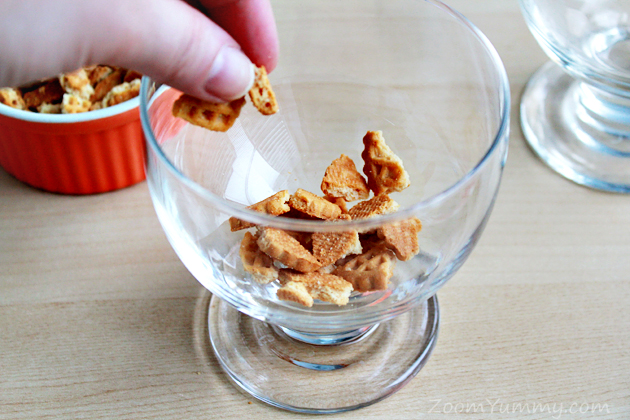 Divide all the ingredients between two glasses/jars evenly…

1. Place the small biscuit chunks into a glass or jar.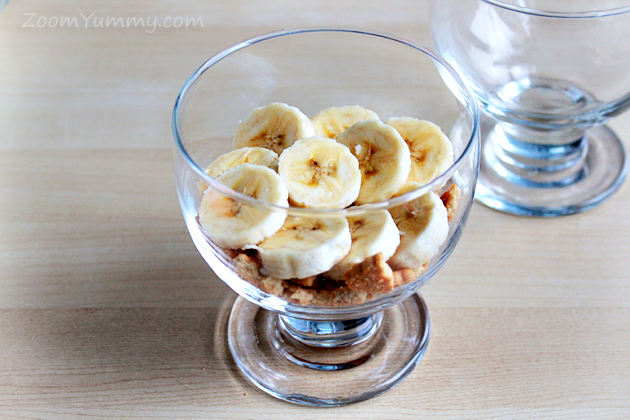 2. Cover the chunks with sliced bananas.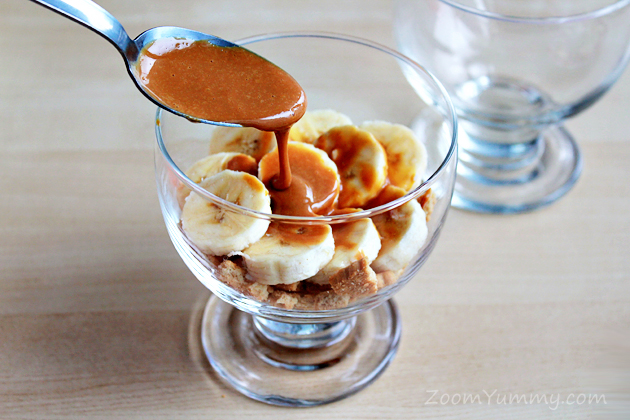 3. Add the caramel.

If too thick, you might need to dilute it with a little bit of milk.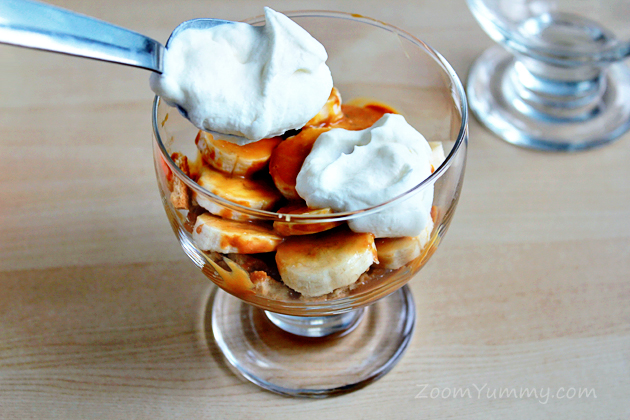 4. Whip the cream with the powdered sugar and dollop a few tablespoons on top of the bananas.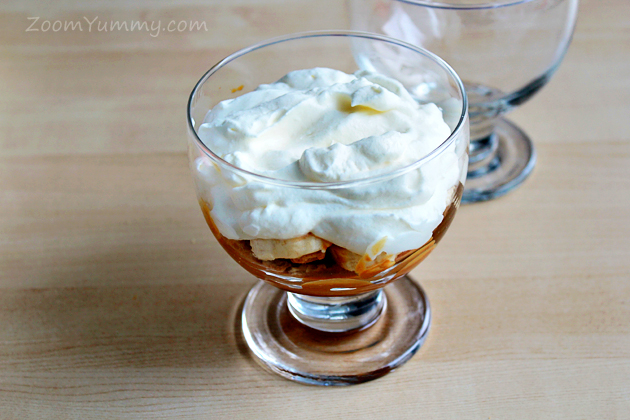 Just like this.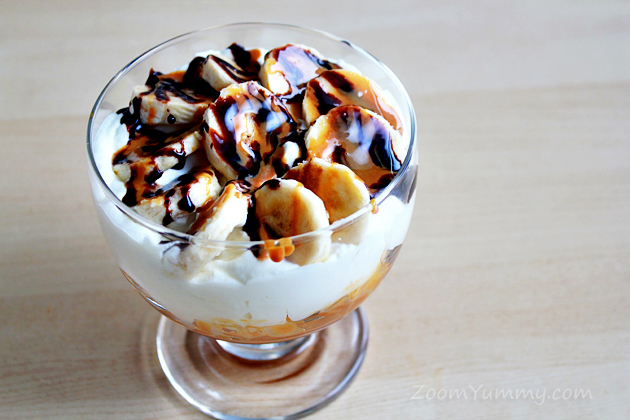 5. Finally, lay more sliced bananas on top.

6. And garnish with more caramel, chocolate topping and some grated chocolate if desired.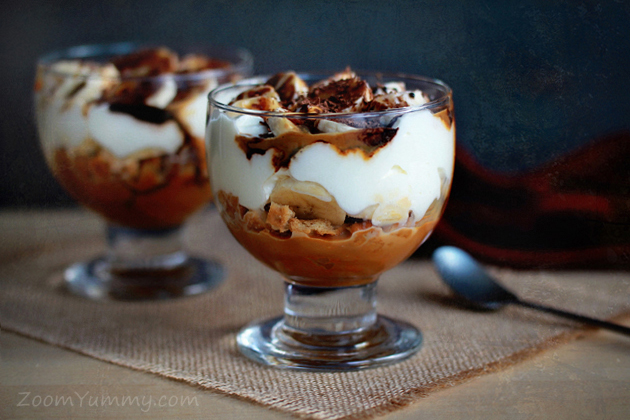 And that's it. So very simple. So very delicious.

Enjoy, dear friends.

Love,
Petra

(This heavenly recipe was adapted from awayofmind.blogspot.com. Makes 2 2-cup glasses/jars).